Unit Comments:
http://www.southkohala.com/sites/default/files/files/KaMilo%20at%20Mauna%20Lani%20Check-In%20Directions(1).pdf
Resort Amenities
The Mauna Lani Beach Club:  Enjoy access to the beach chairs, the NaPua's Restaurant (open for lunch & dinner) and ocean gear rentals. A key card will be provided (upon request) to park in the private parking area.
The Mauna Lani Spa: Indulge yourself like Hawaiian royalty with treatments based on native methods.
The Mauna Lani Sports & Fitness Club: For people who are serious about their health, this fully-equipped fitness center includes a lap pool, gym with complete cardio & weight machines and locker room. The fitness center is available for use for a daily or weekly fee. Additional classes — such as Zumba, spinning and yoga — are also available for a small, per-class fee.
The Mauna Lani Tennis Shop: Six Plexipave tennis courts available (three lighted courts). Court fees apply and are based on per hour / per court.
The Mauna Lani Golf Club: The Francis I'i Brown North & South Courses are considered some of the world's best resort courses with 36 holes of golfing elegance. Designed by Ray Cain, Rodney Wright, and Robin Nelson.
Mauna Lani Resort Virtual Tours

[2]
Keyboard ID: KM321
Complex Amenities
Private gated community
Access to KaMilo Amenity Center includes:
State-of-the-art gym for the fitness buff
Large family pool (with a shallow pool for small children)
An adult-only lap pool
Two spas
Shower facilities
Pavilion area with community gas barbeques
Click to view KaMilo Amenity Center Virtual Tours

[4]
Leave a Review
[5]
Property Reviews
We just returned from a truly magnificent Thanksgiving family vacation.
...read more
[5]
Available Specials
[7]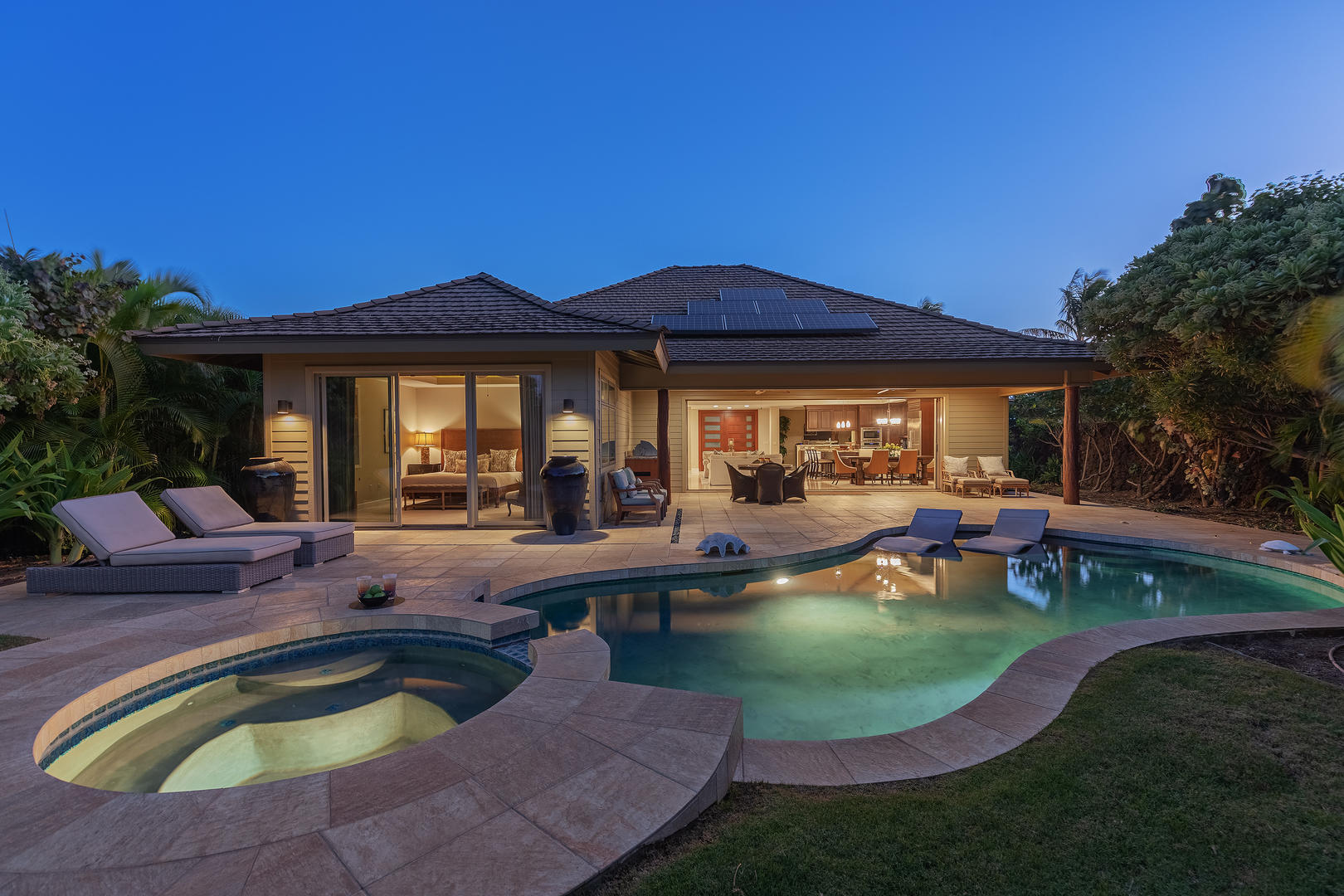 [8]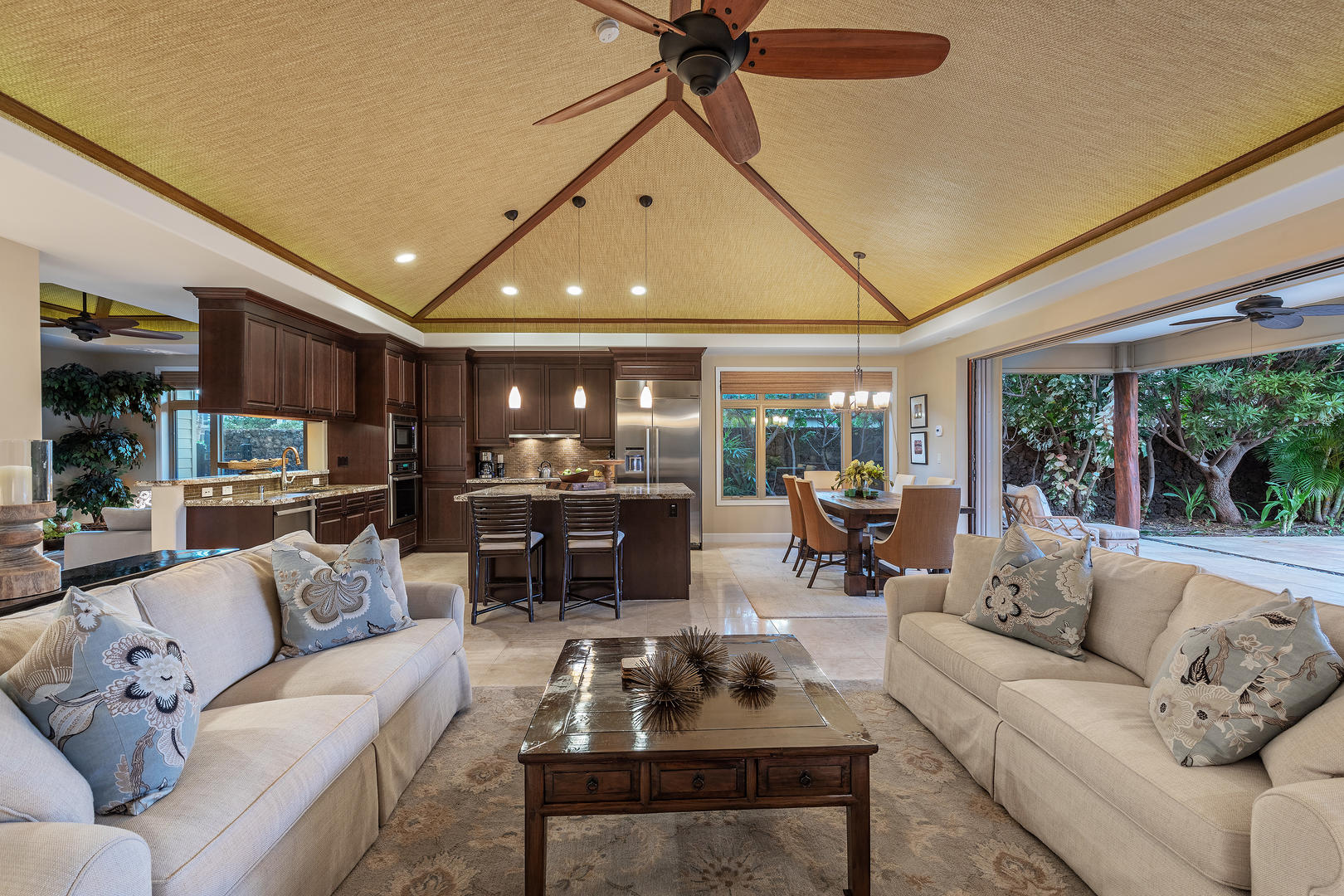 [9]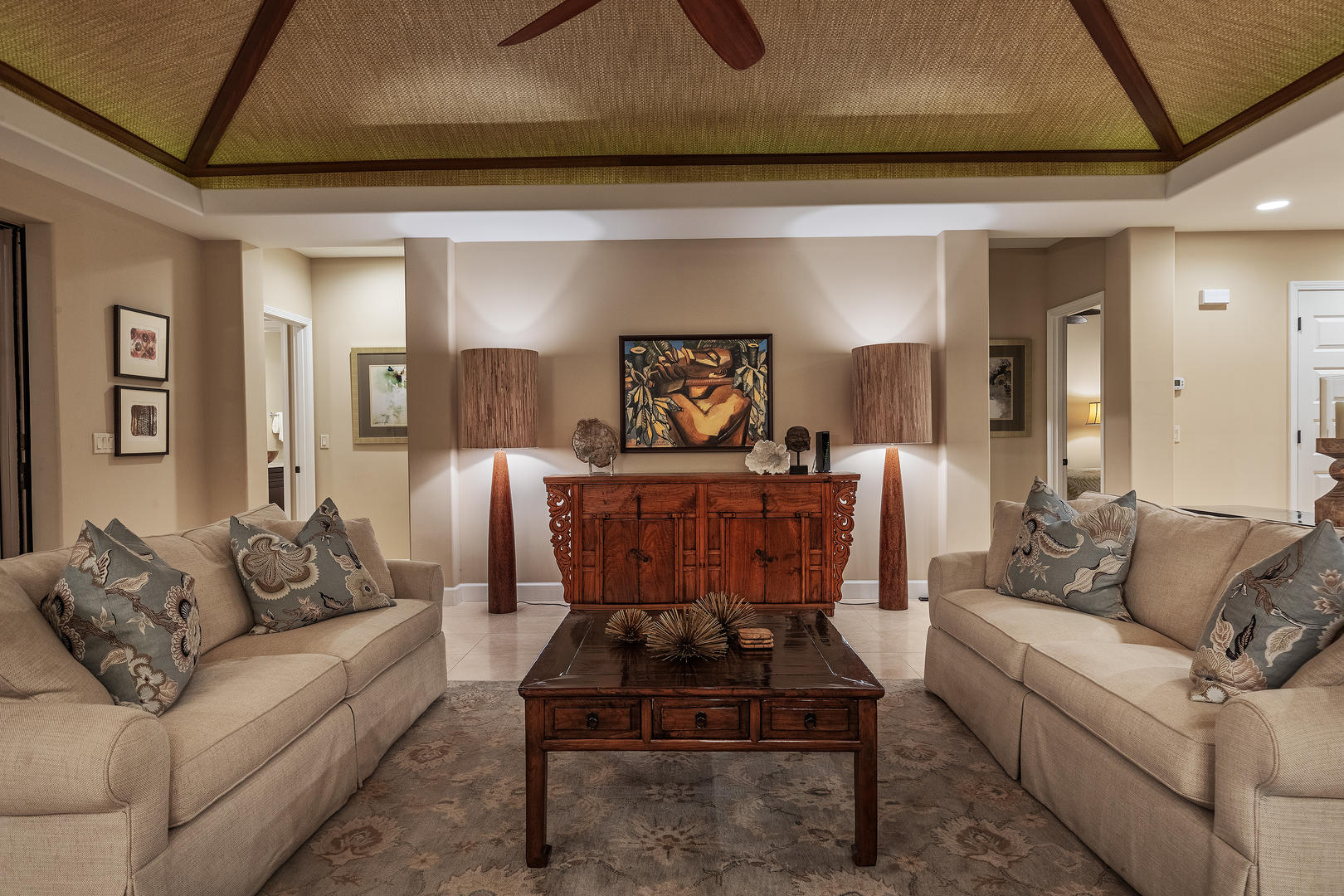 [10]
[11]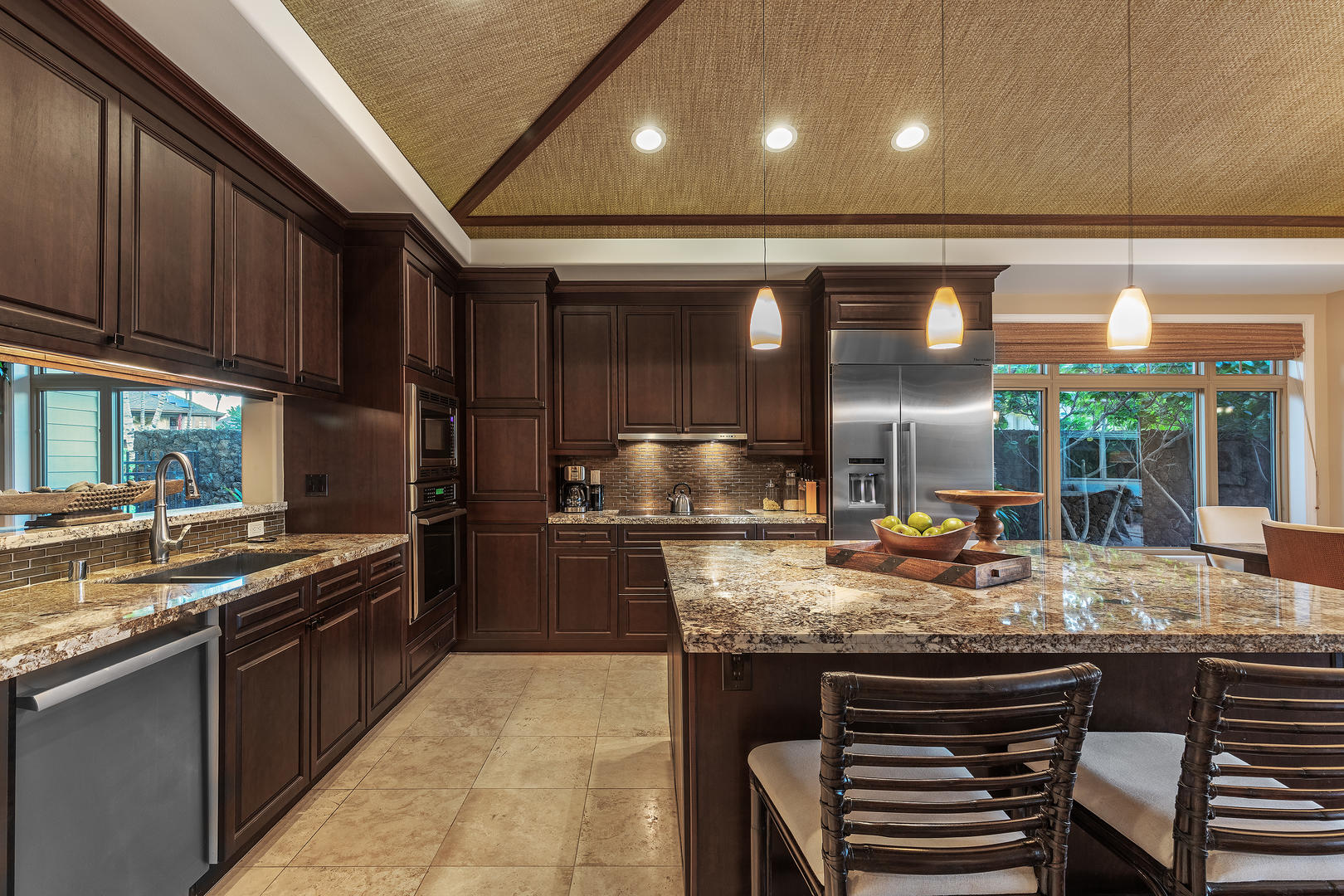 [12]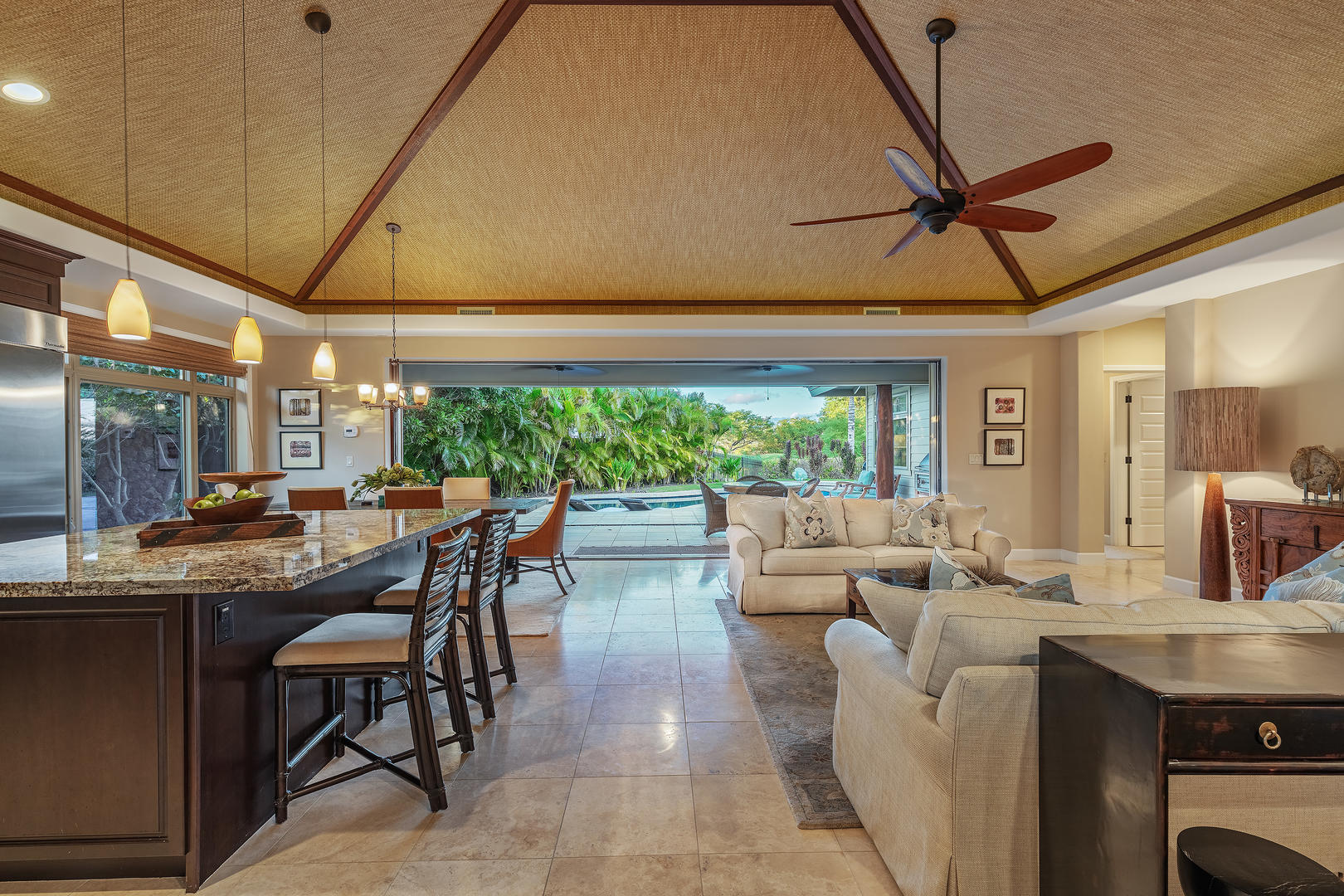 [13]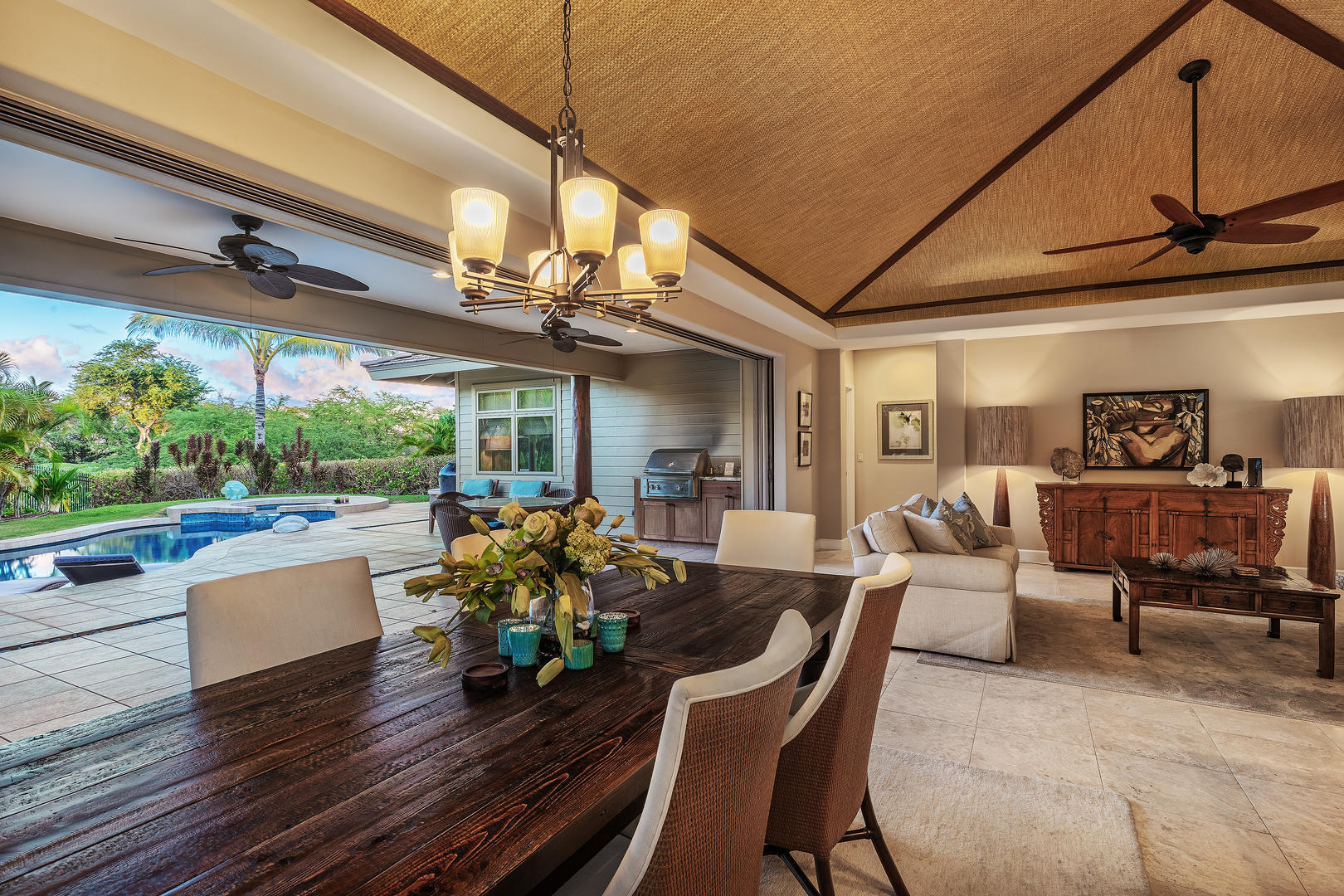 [14]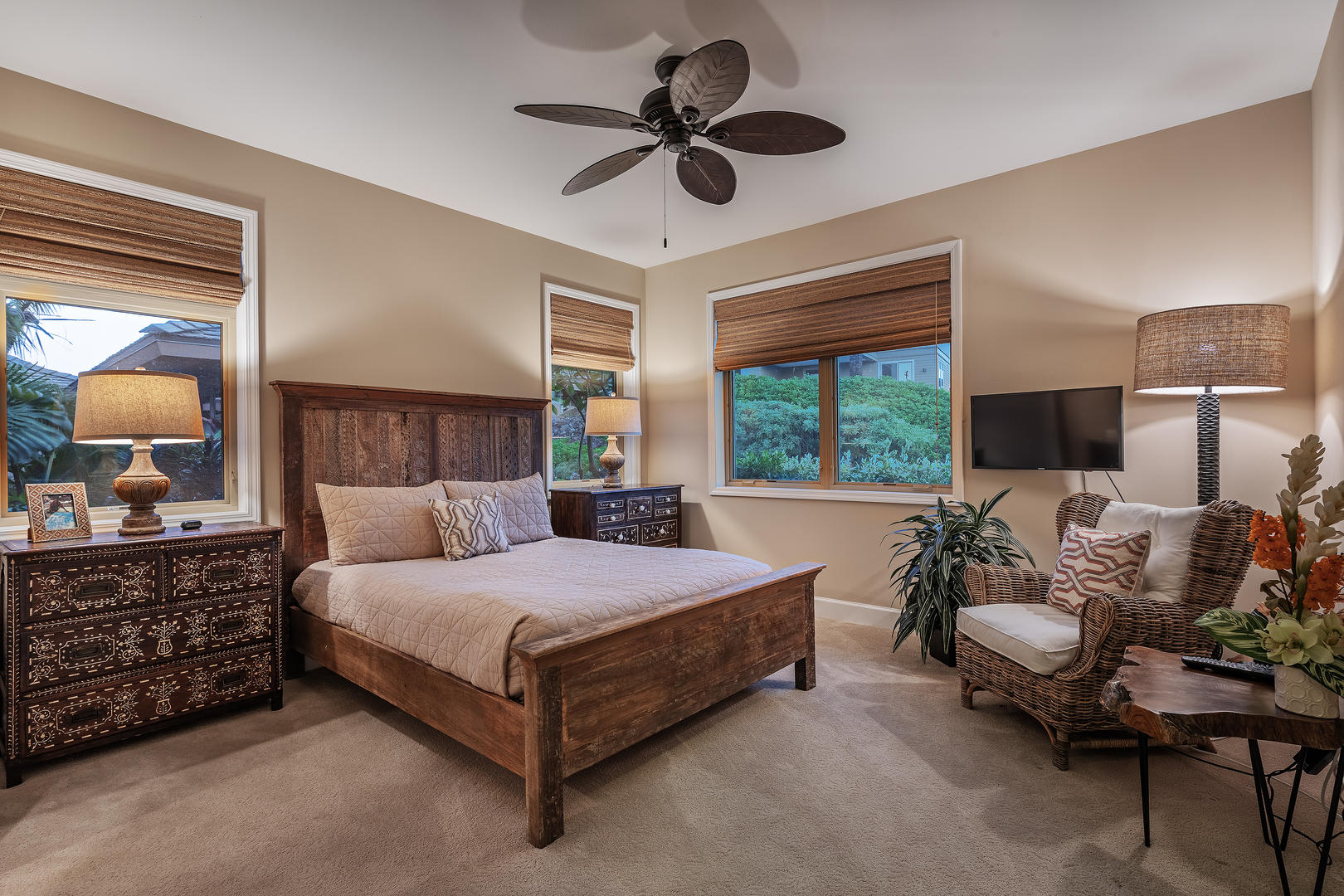 [15]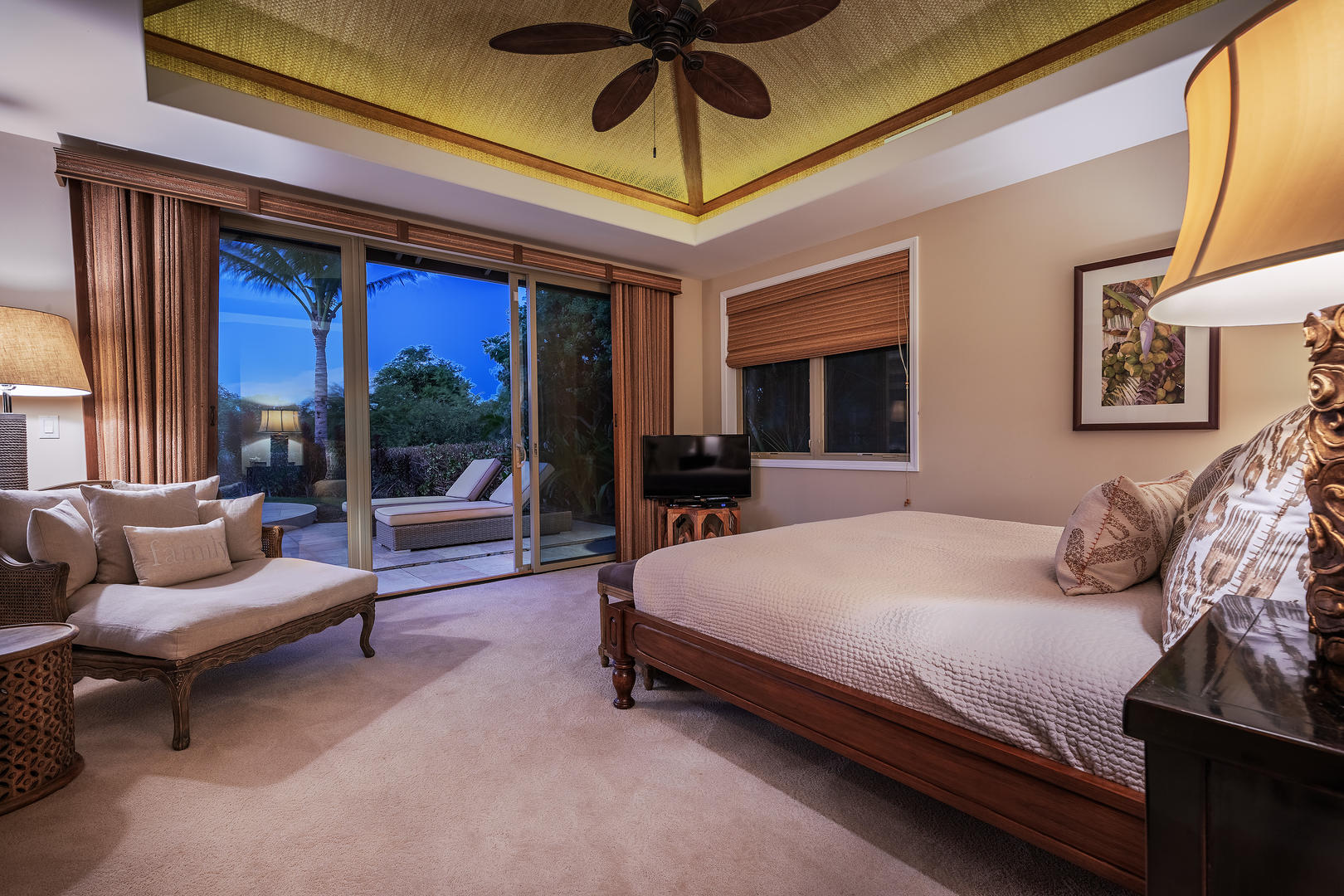 [16]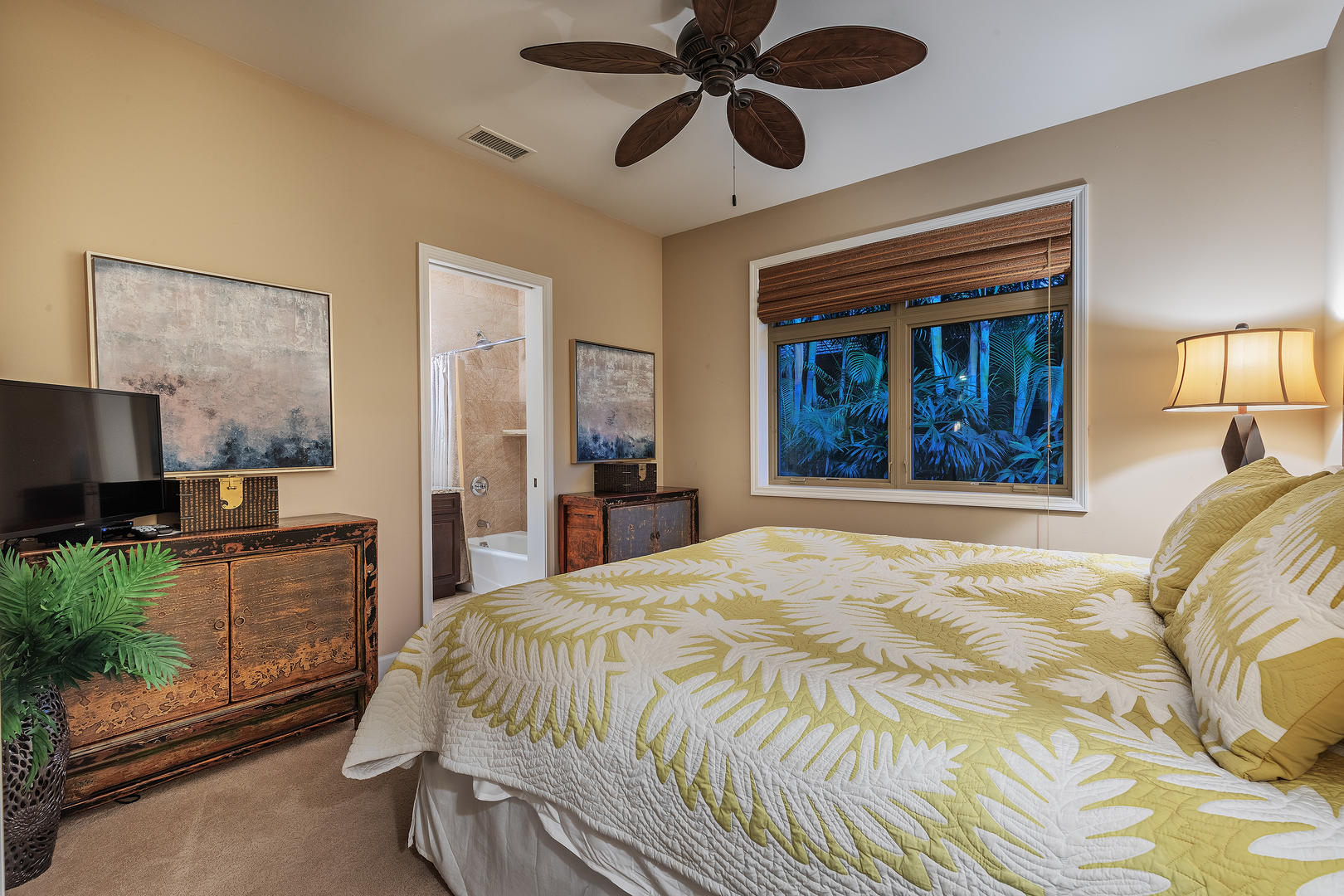 [17]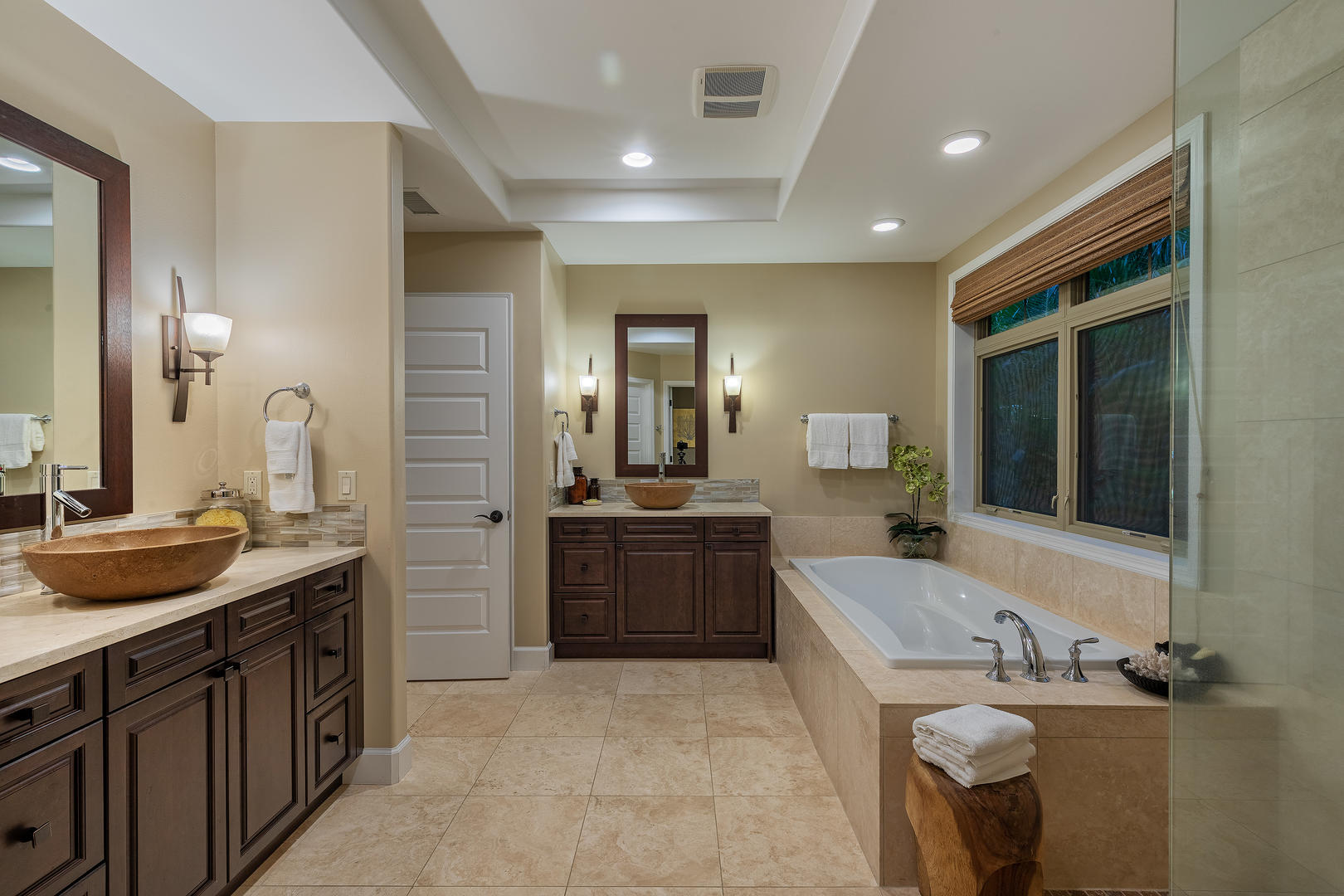 [18]
[19]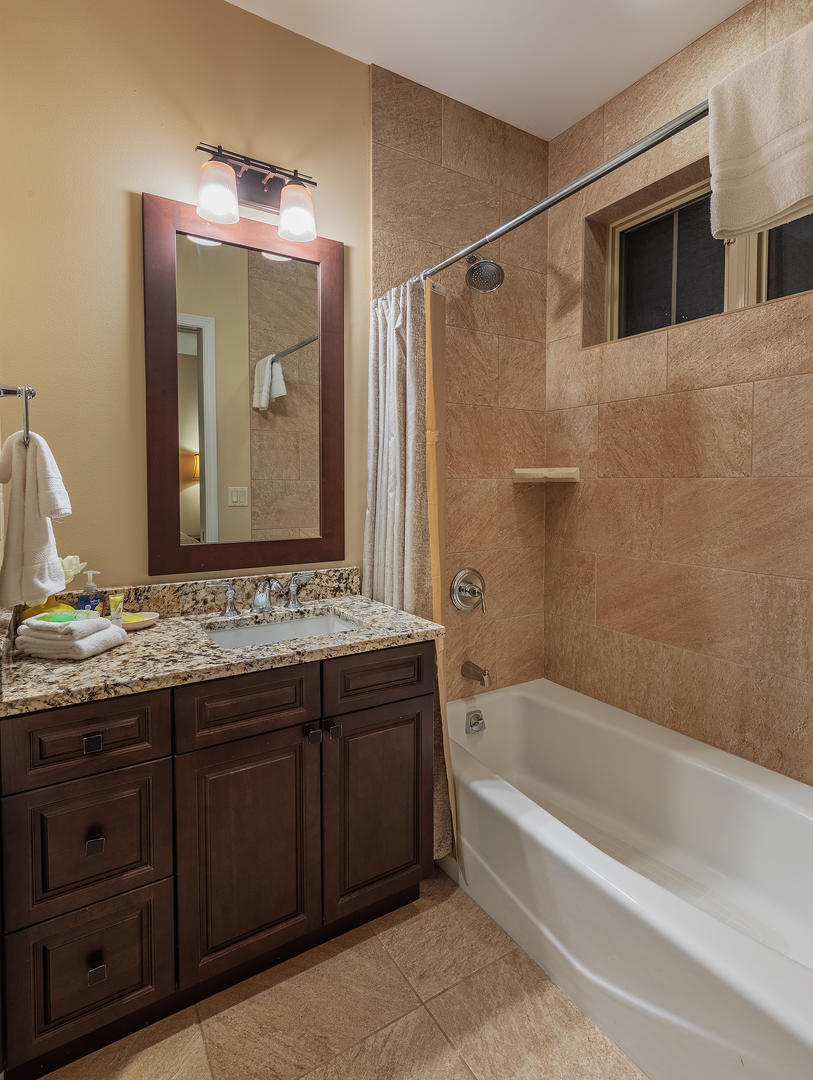 [20]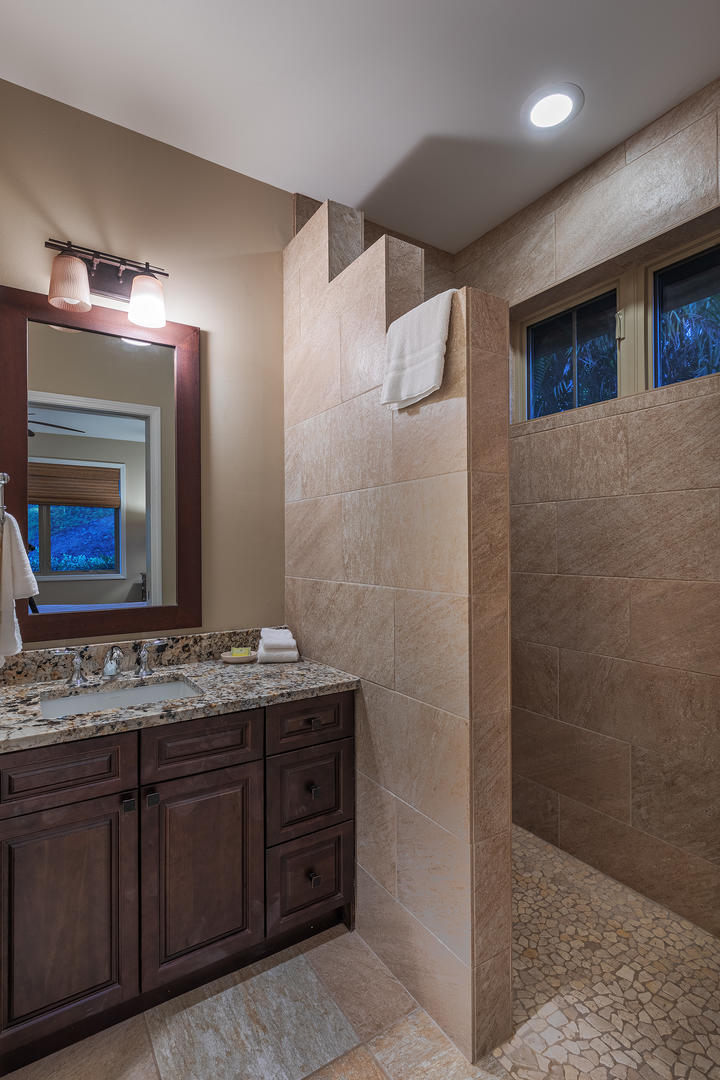 [21]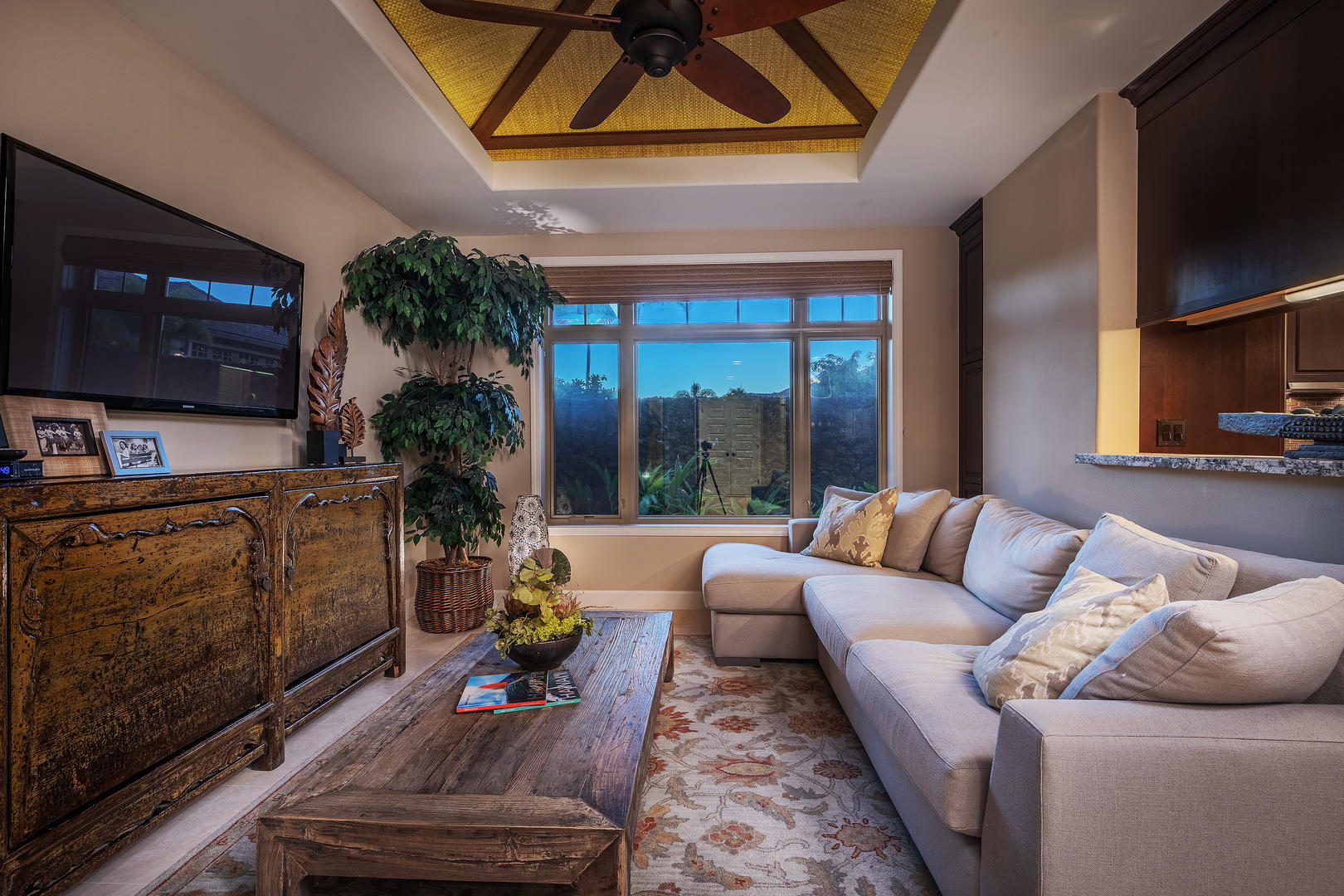 [22]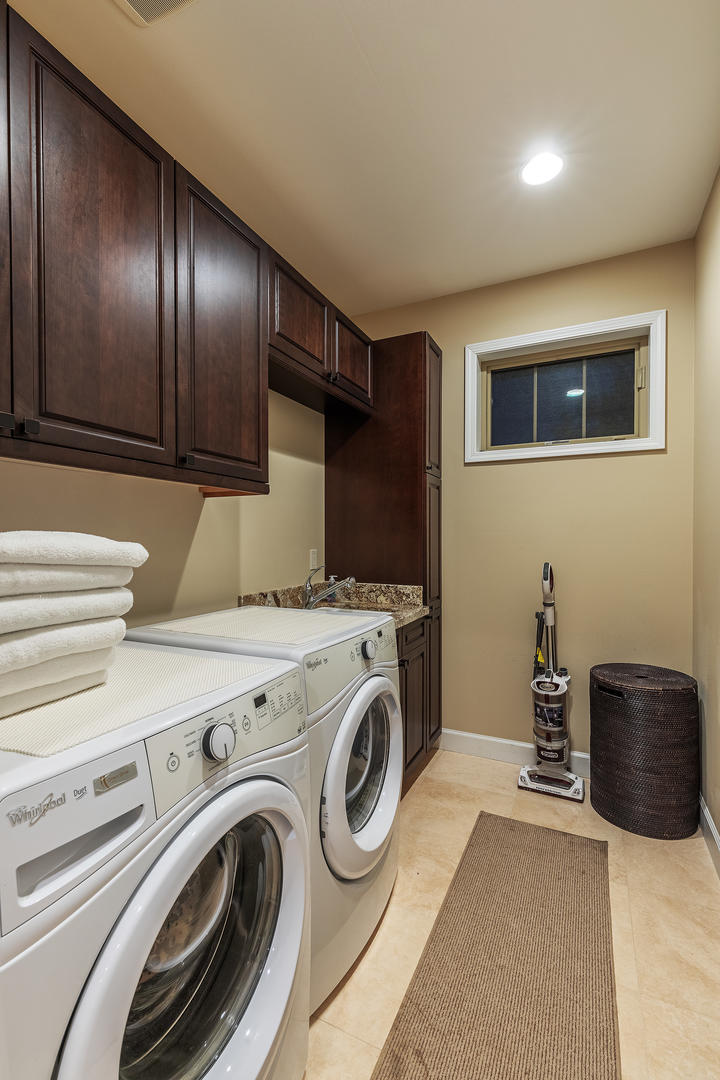 [23]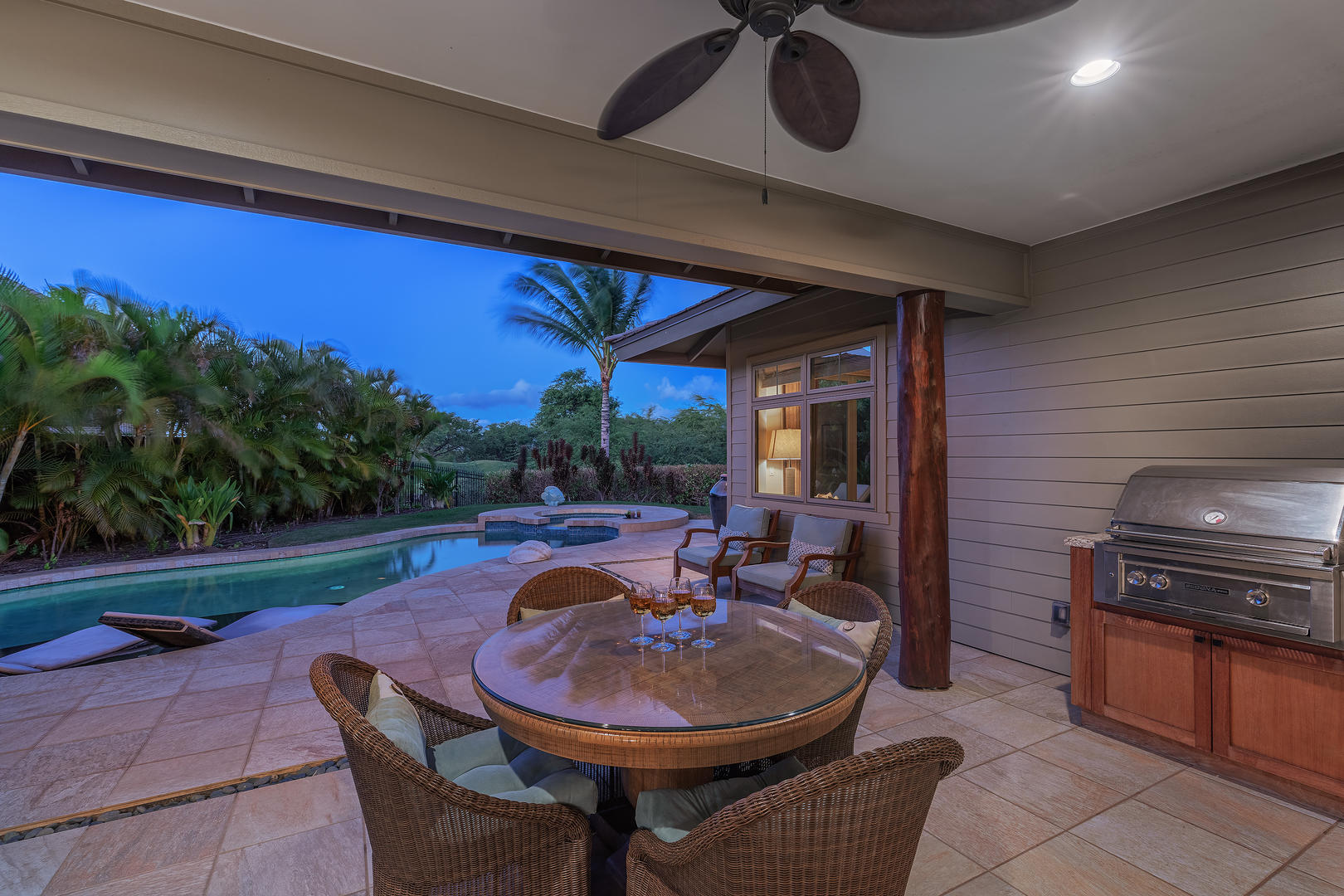 [24]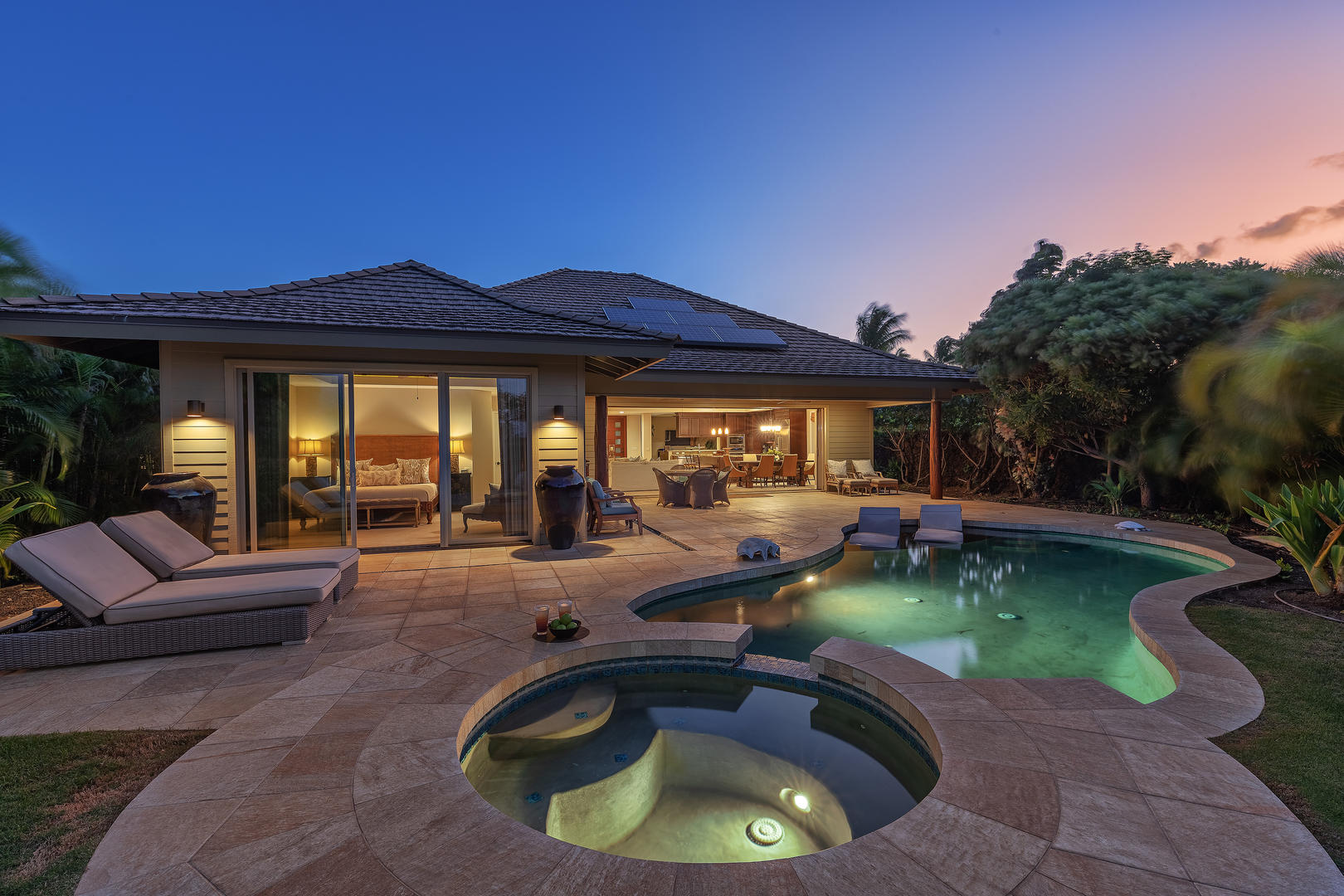 [25]
[26]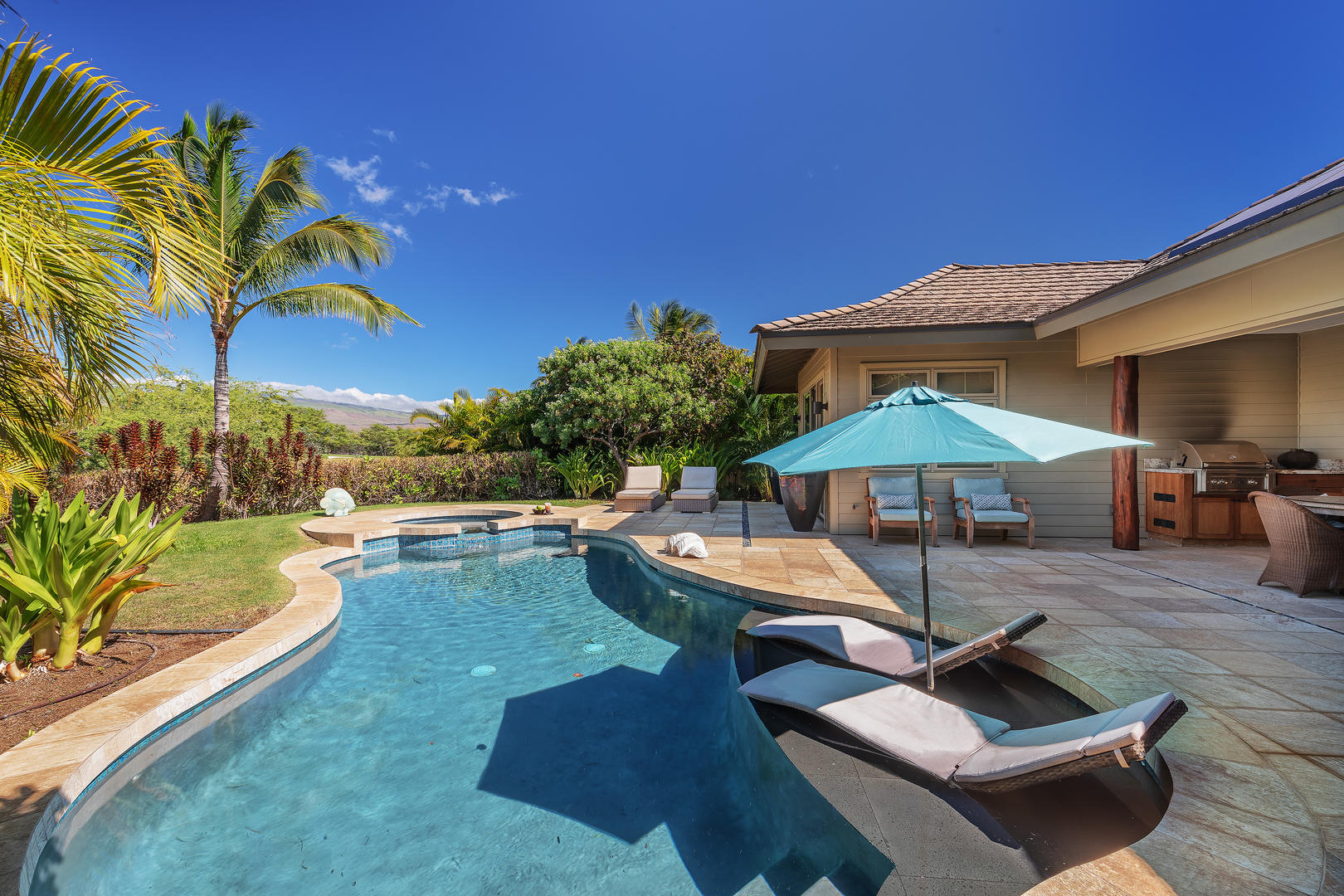 [27]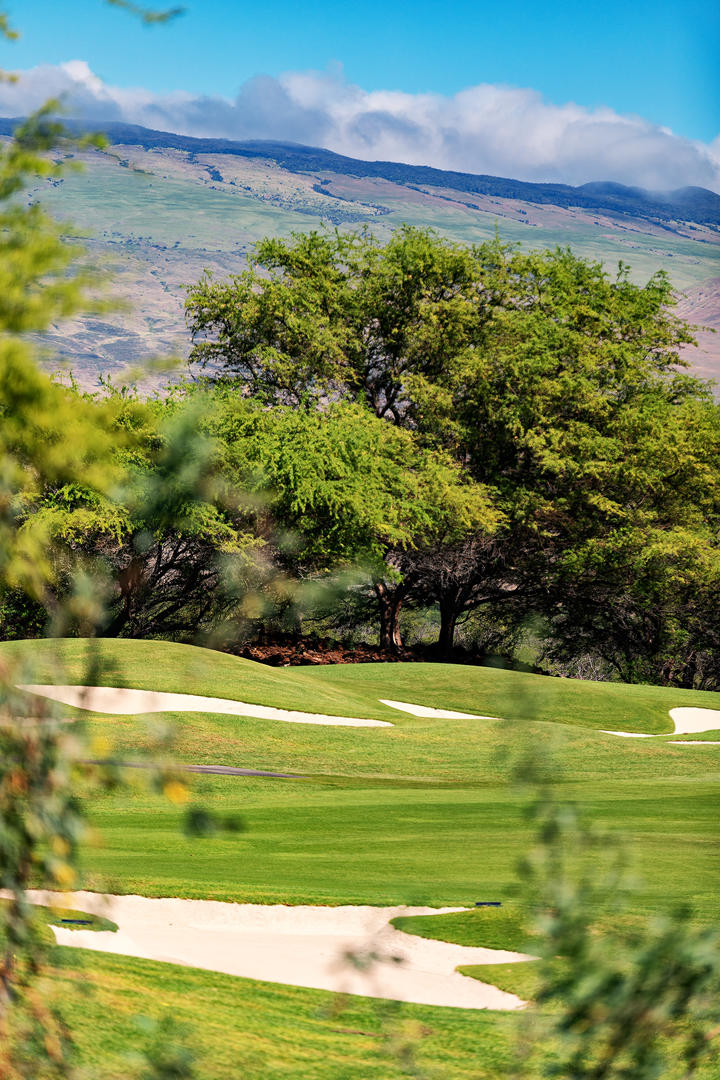 [28]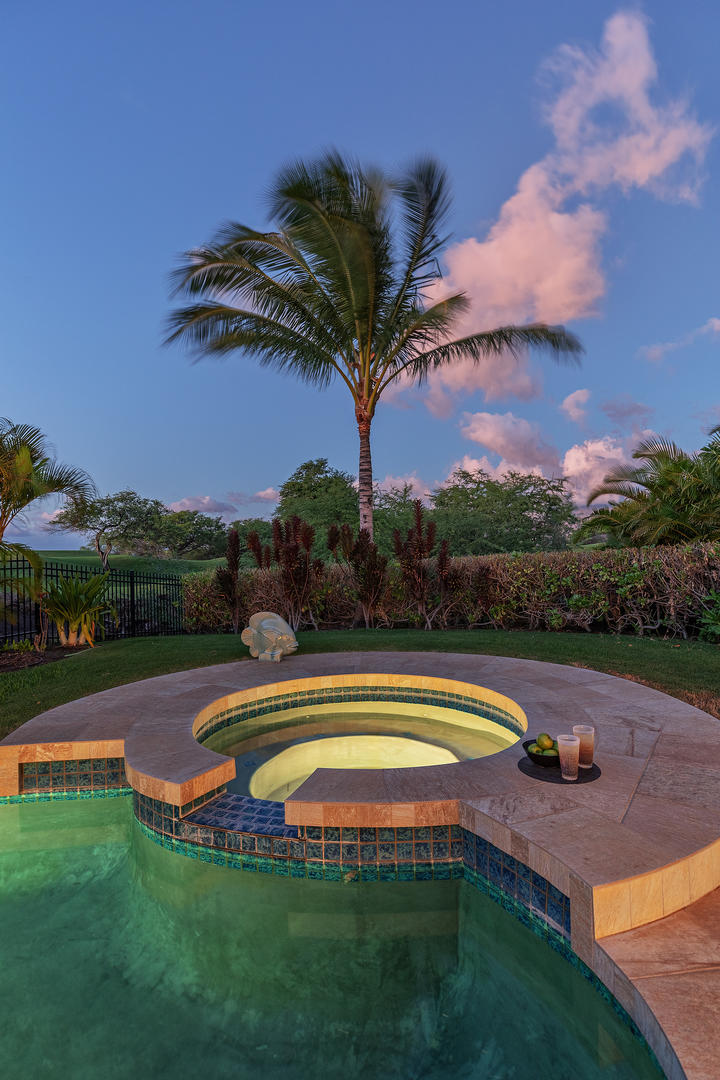 [29]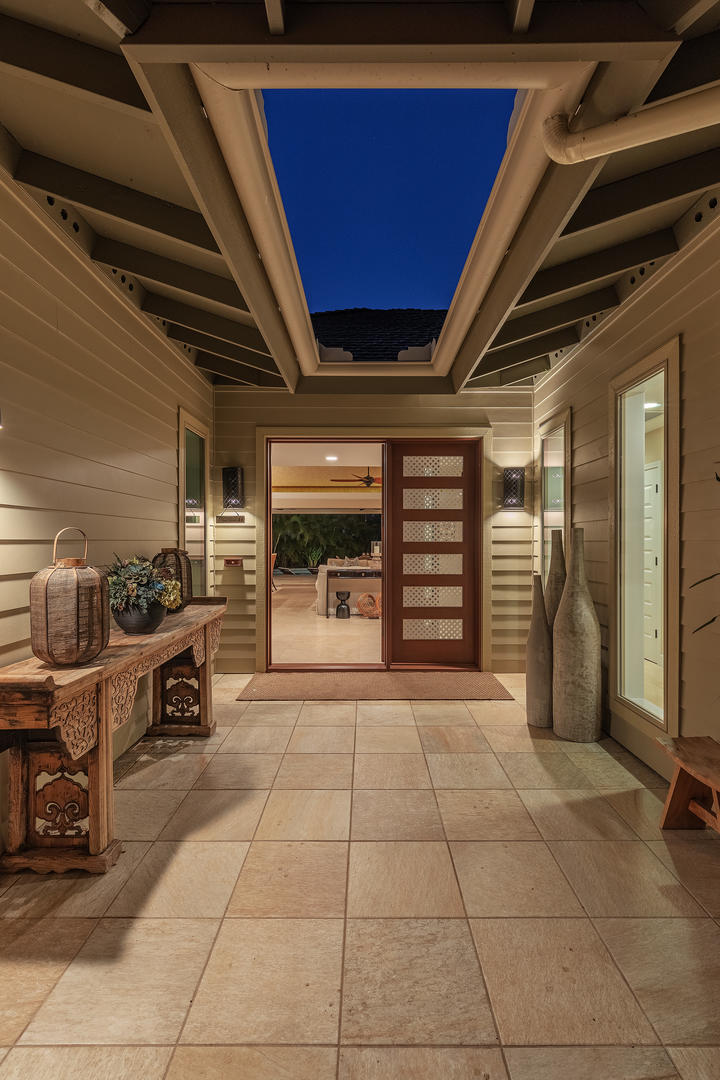 [30]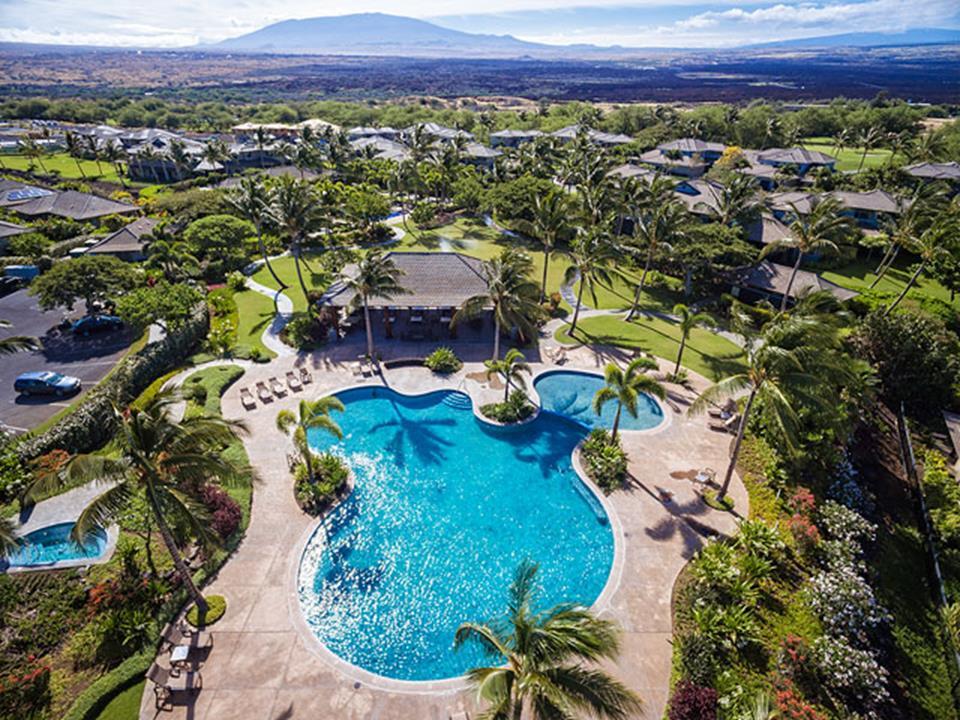 [31]
[32]
[33]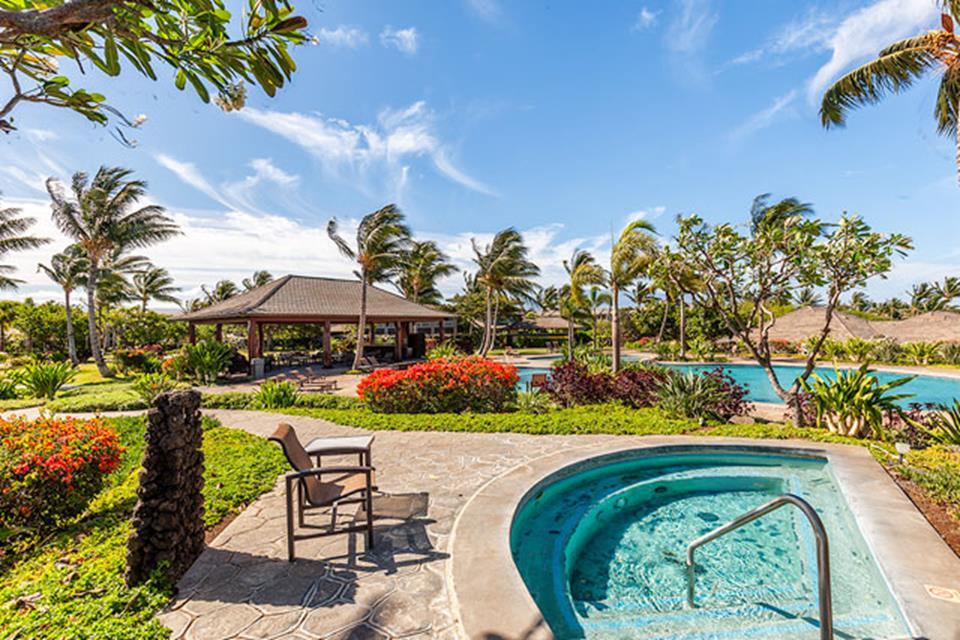 [34]
[35]
[36]
[37]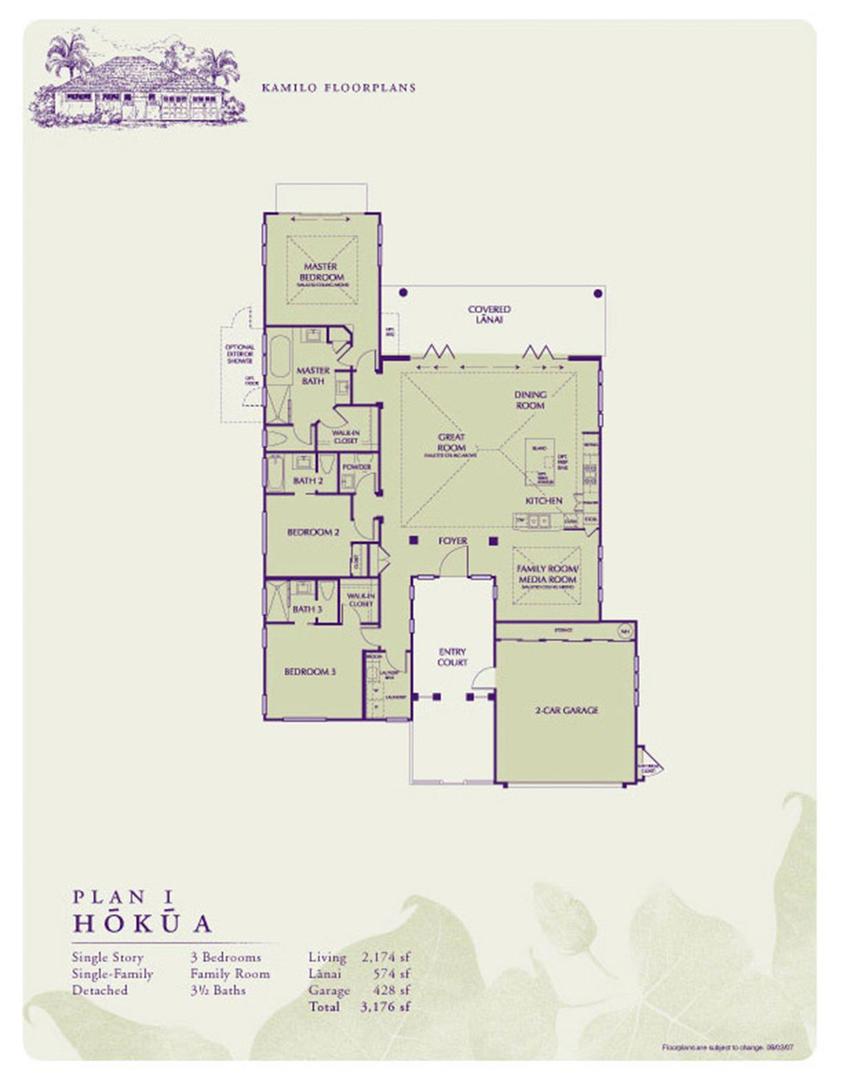 [38]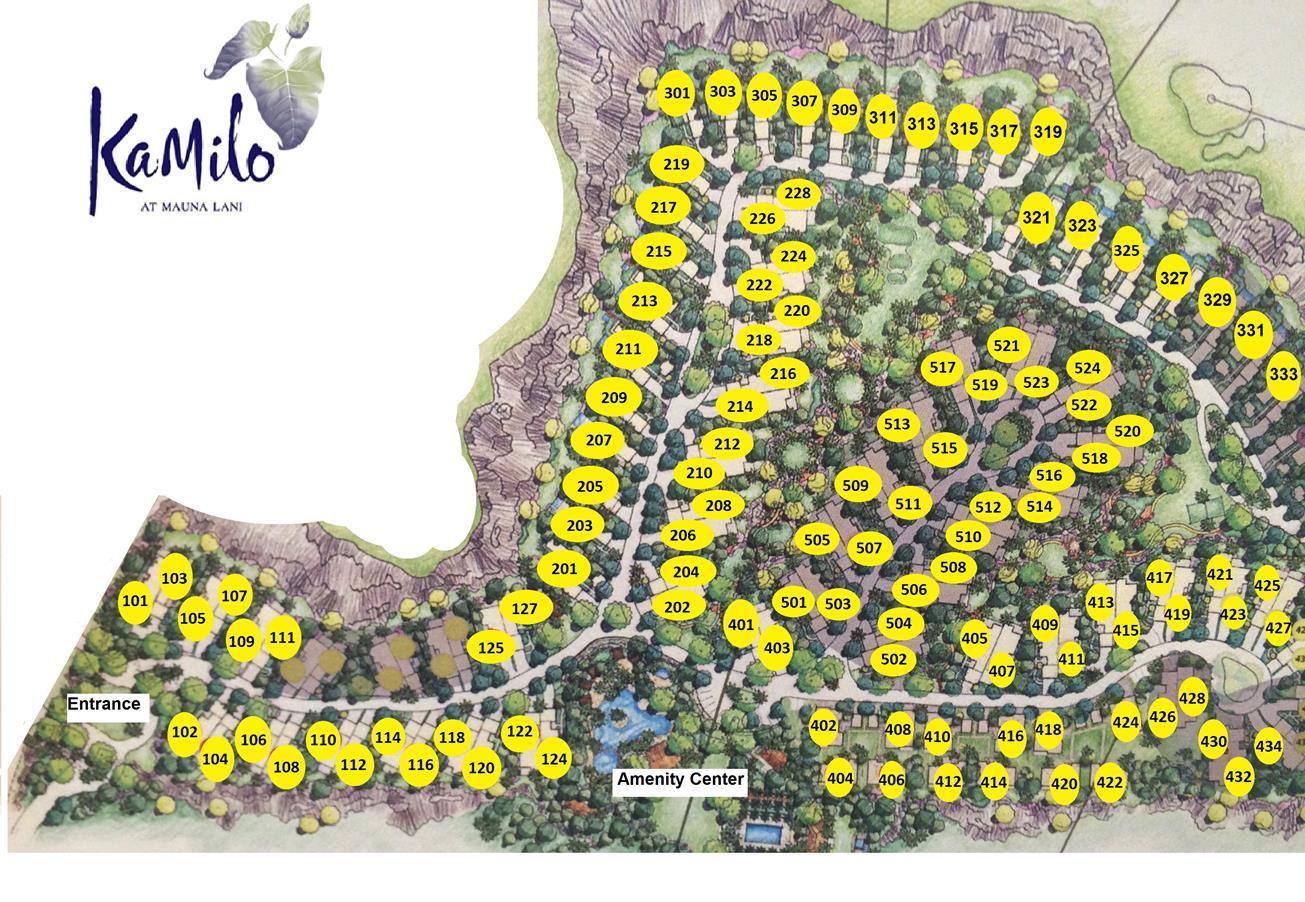 [39]
3 Bedrooms
3.5 Baths
Adults Only Pool
Central AC
Communal Pool
Hot Tub
Private Home
Wifi
KaMilo 321 is the most spectacular of the homes built at KaMilo. The beautiful model home of the Hoku A floor plan offers 2,100 sq. ft of interior living space and 550 sq. ft. of covered outdoor lanai space with every upgrade imagined by the developer. This single-story detached home features a private pool (unheated) and hot tub with fully retractable pocket doors for island-style living at its best. The floor plan has an open-concept feel with three spacious bedrooms and 3.5 bathrooms. The master and second bedrooms each have a king size bed and the third bedroom has a queen size bed. All bedrooms have a flatscreen TV and en-suite bathroom which is perfect for 3 couples. The home is furnished with comfortable designer pieces in a crisp modern aesthetic. Enjoy complete privacy with golf course and mountain views.
HI ID #W87703515-01
Amenities
Resort Mauna Lani
BBQ
Sleep Cap 6
Bedrooms 3.00
Cable TV
Bedding 1 Cal King
Bath 1 Separate Tub & Shower
Bedding 2 Cal King
Bath 2 Tub & Shower Combo
Bedding 3 Queen
Bed 1 TV
Bed 2 TV
Bed 3 TV
ilink ilink Booking
Complex KaMilo
Number of Bathrooms 3.5
Wholesale
View Fairway View
Able to Heat Pool
Hot Tub
Outdoor Dining Seats 4
Pool & Spa Unheated Pool
Childrens Pool
Lap Pool
Adults Only Pool
Fitness Room Yes
Showering Facilities
Kitchen Facilities
Bed 1 Carpeted
Bed 2 Carpeted
Bed 3 Carpeted
Minimum Stay 5
Bath 4 Half
Bath 3 Shower Only
Bed 1 Lanai
Bed 1 Ceiling Fan
Bed 2 Ceiling Fan
Bed 3 Ceiling Fan
Bed 1 AC
Bed 2 AC
Bed 3 AC
Central AC
Dining Seating 6
WIFI
DVD
Property Type Private Home
Floor Ground
Stories 1
Year Built/Sq. Ft. 2,174 sq. ft.
Flooring Varied
En-Suite 1
En-Suite 2
En-Suite 3
Bed 3 View garden view
Bed 2 View garden view
Bed 1 View fairway view
Bed 3 Floor ground
Bed 2 Floor ground
Bed 1 Floor ground
Bed 1 W/I Closet
Private Home (website)
Wifi
Communal Pool
Free Workout Facilities
Minimum Special Homes
Dates
Price
09/01/19 - 11/21/19

$750

/nt

11/22/19 - 11/30/19

$799

/nt

12/01/19 - 12/14/19

$750

/nt

12/15/19 - 01/05/20

$1,495

/nt

01/06/20 - 08/31/20

$799

/nt

09/01/20 - 11/15/20

$750

/nt

11/16/20 - 11/30/20

$799

/nt

12/01/20 - 12/14/20

$750

/nt

12/15/20 - 01/05/21

$1,495

/nt