Available Specials
There are no specials currently available for booking. Please check back soon for special offers.
Keyboard ID: KM331
Unit Comments:
https://www.southkohala.com/sites/default/files/files/KaMilo%20at%20Mauna%20Lani%20Check-In%20Directions%20Updated(1).pdf
Leave a Review
[2]
Complex Amenities
Access to KaMilo Amenity Center includes:
State-of-the-art gym
Large family pool (with a shallow pool for small children)
An adult-only lap pool
Two spas
Shower facilities
Pavilion area with community gas barbeques
​Click to view KaMilo Amenity Center Virtual Tours [3]
Resort Amenities
The Mauna Lani Beach Club:  Enjoy access to the beach chairs, the NaPua's Restaurant (open for lunch & dinner) and ocean gear rentals. A key card will be provided (upon request) to park in the private parking area.
The Mauna Lani Sports & Fitness Club: For people who are serious about their health, this fully-equipped fitness center includes a lap pool, gym with complete cardio & weight machines and locker room. The fitness center is available for use for a daily or weekly fee. Additional classes — such as Zumba, spinning and yoga — are also available for a small, per-class fee.
The Mauna Lani Tennis Shop: Six Plexipave tennis courts available (three lighted courts). Court fees apply and are based on per hour / per court.
The Mauna Lani Golf Club: The Francis I'i Brown North & South Courses are considered some of the world's best resort courses with 36 holes of golfing elegance. Designed by Ray Cain, Rodney Wright, and Robin Nelson.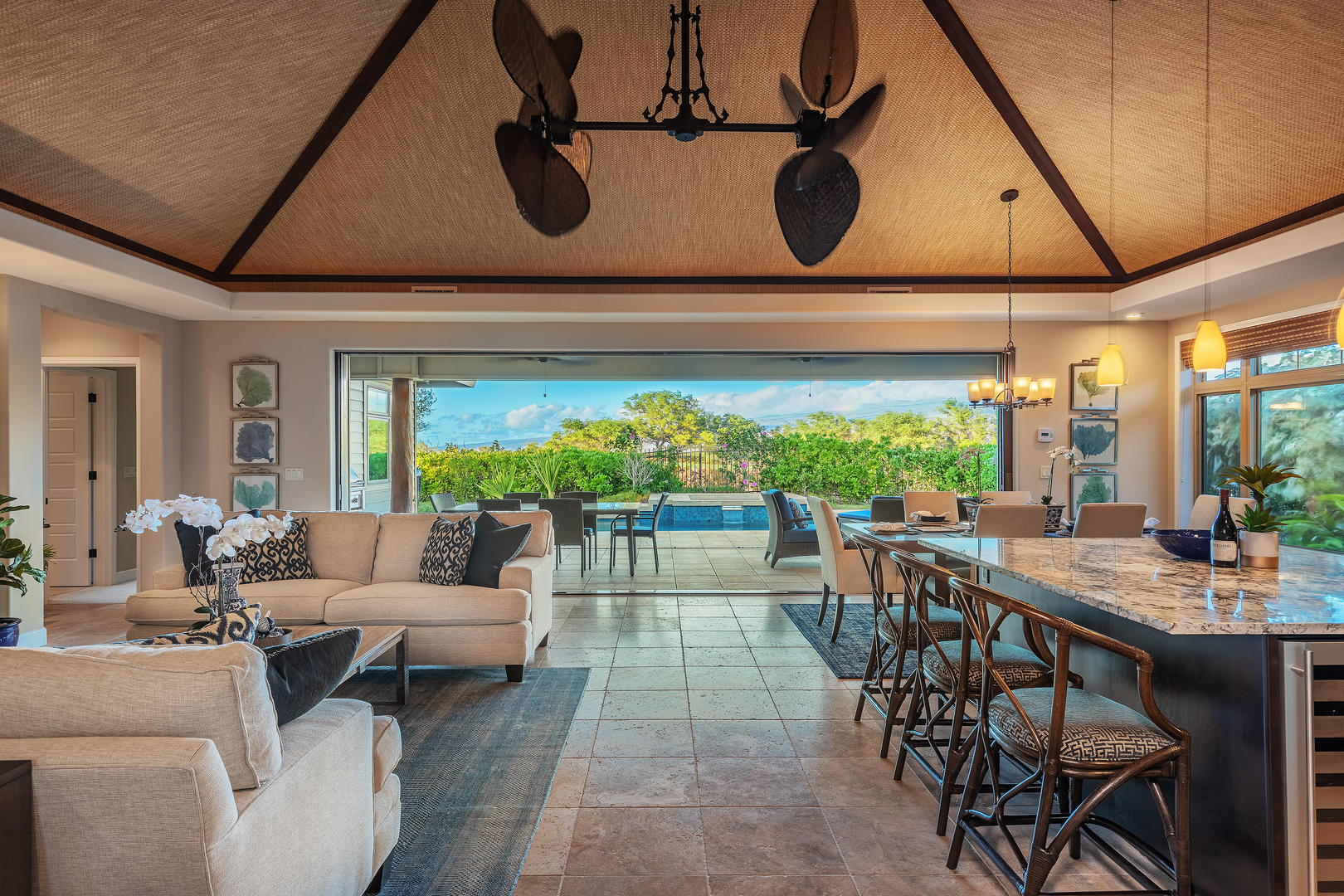 [4]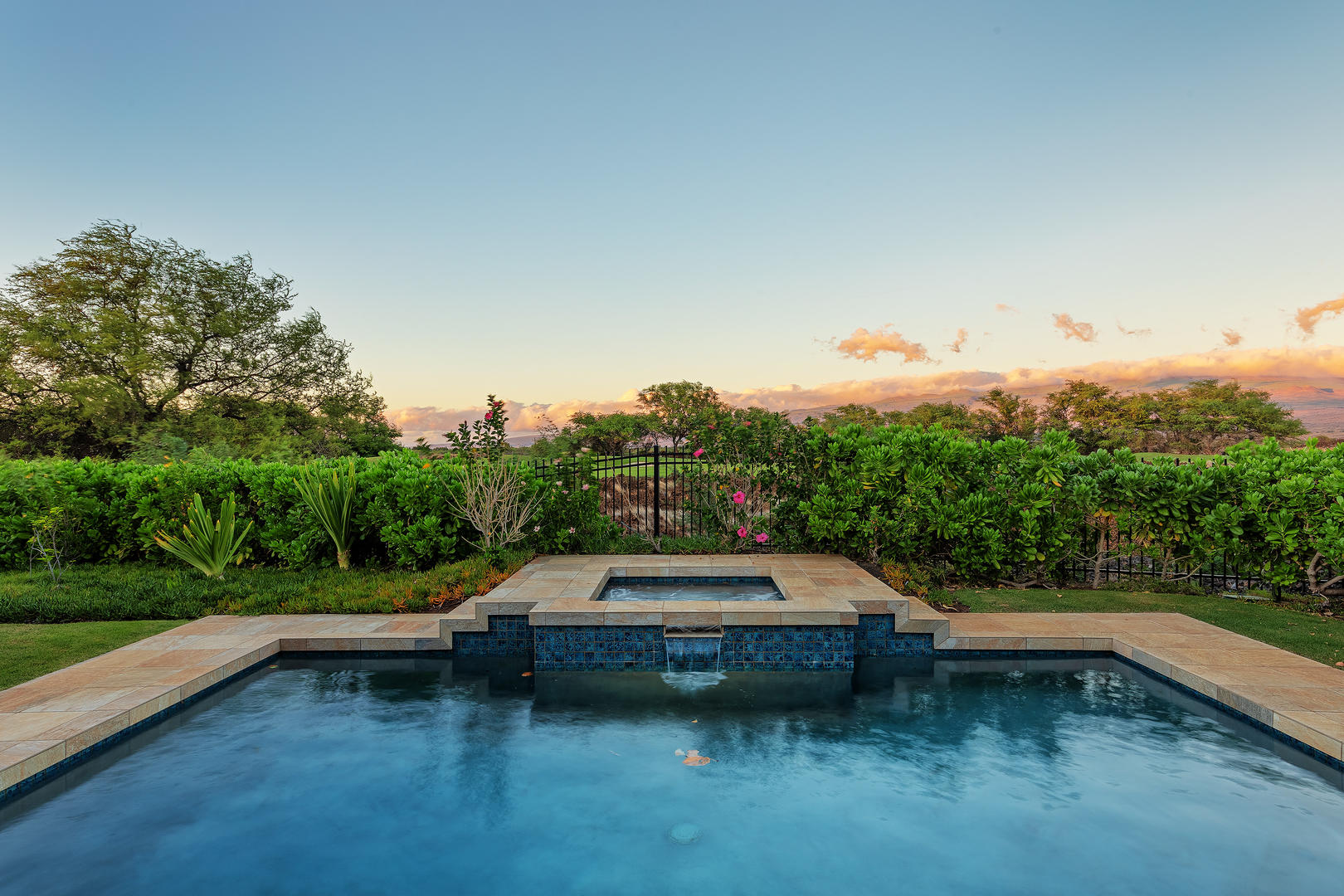 [5]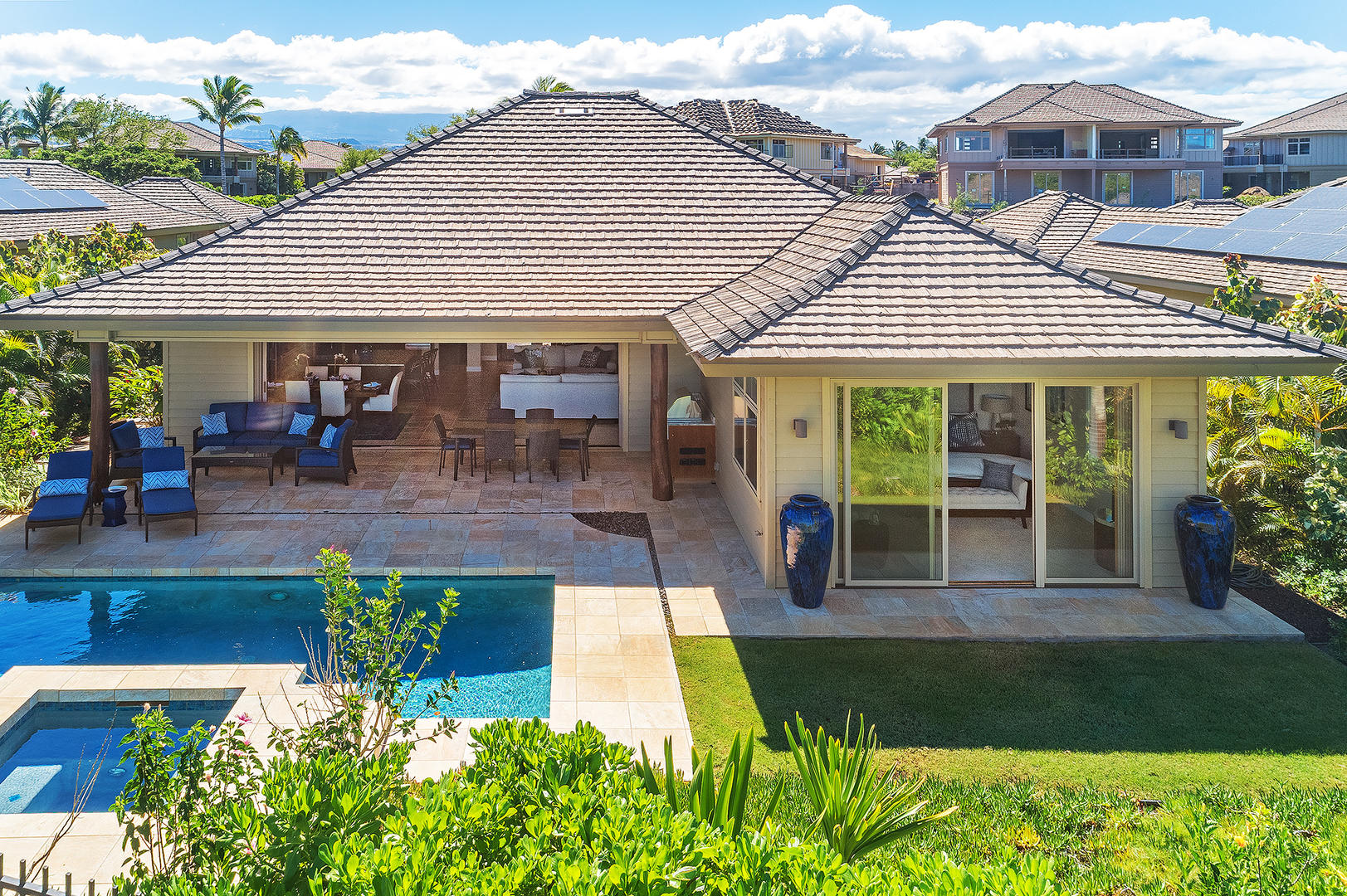 [6]

[7]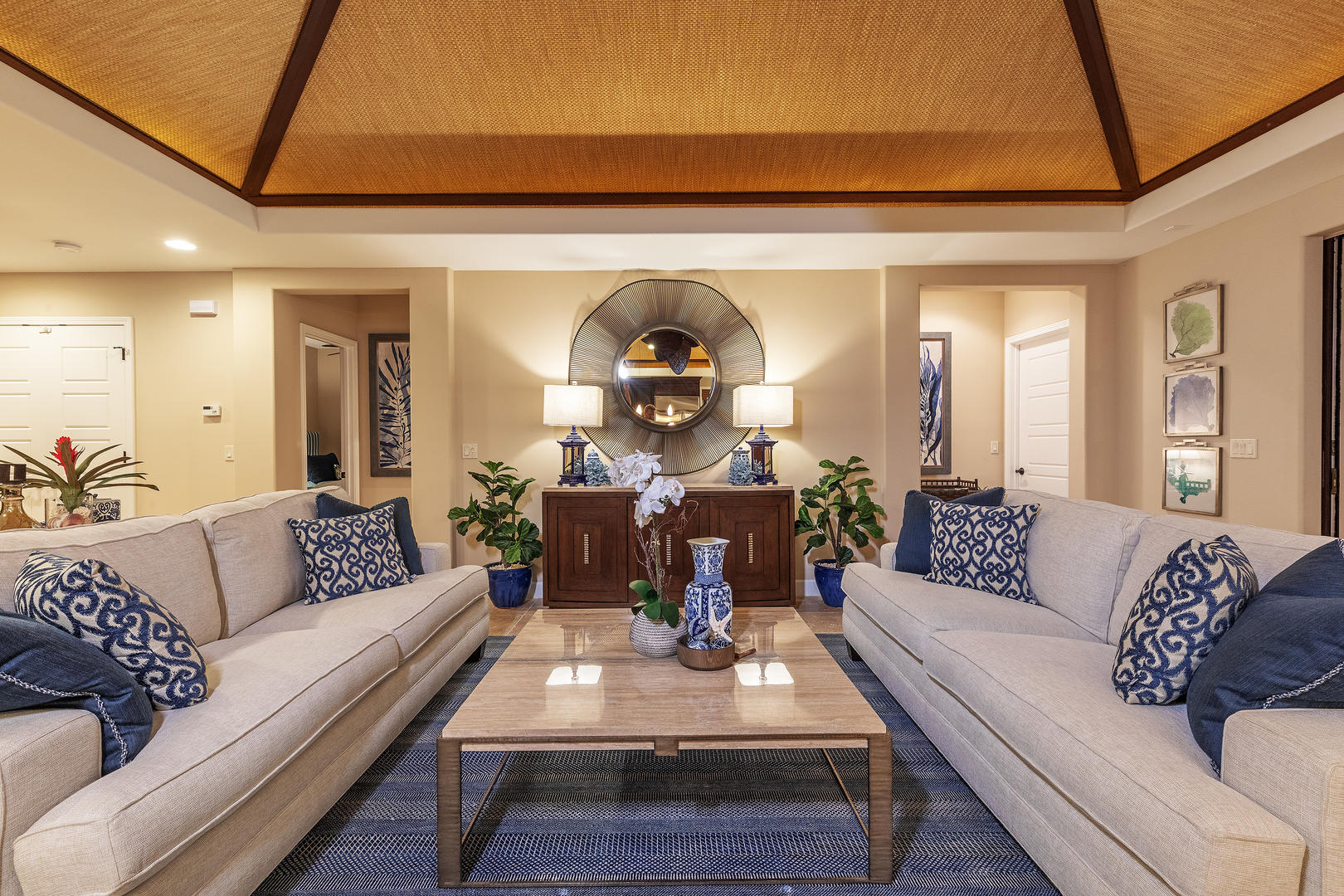 [8]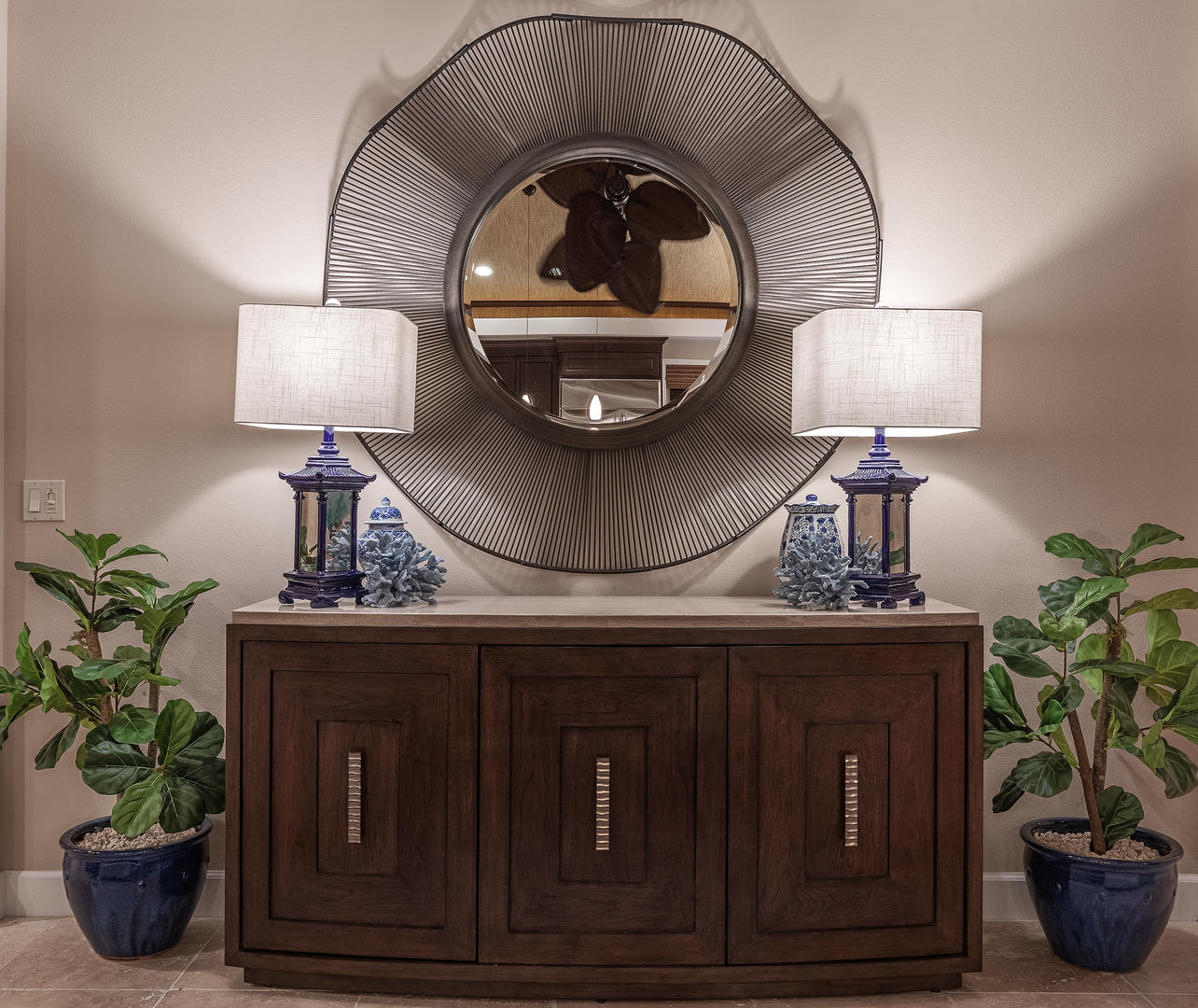 [9]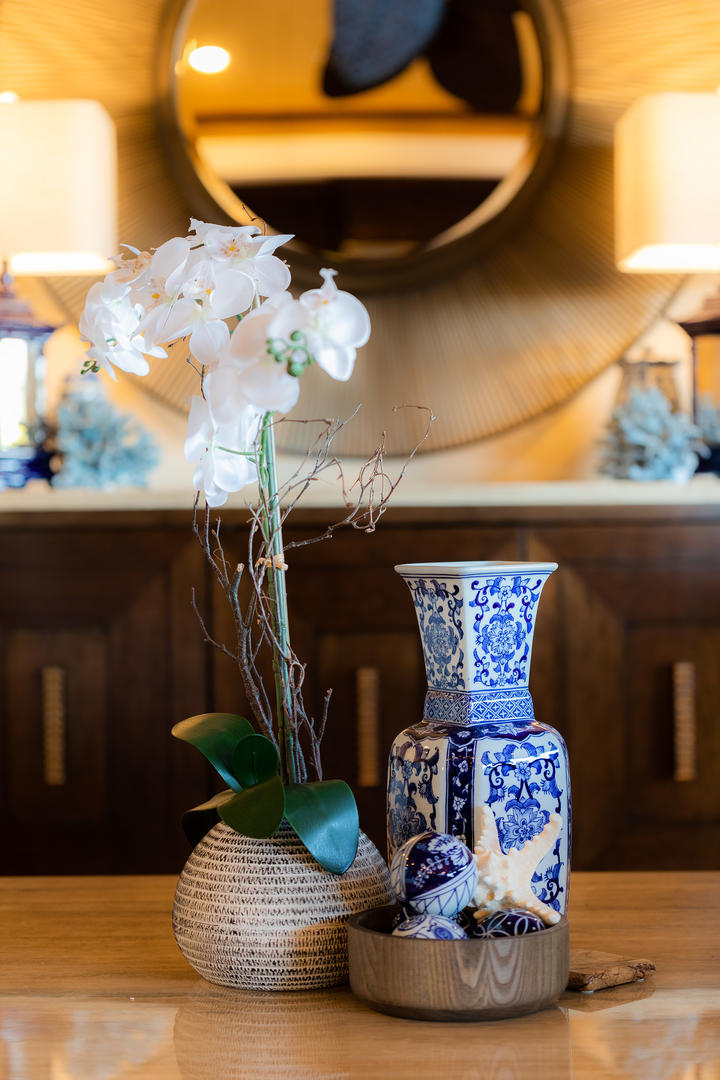 [10]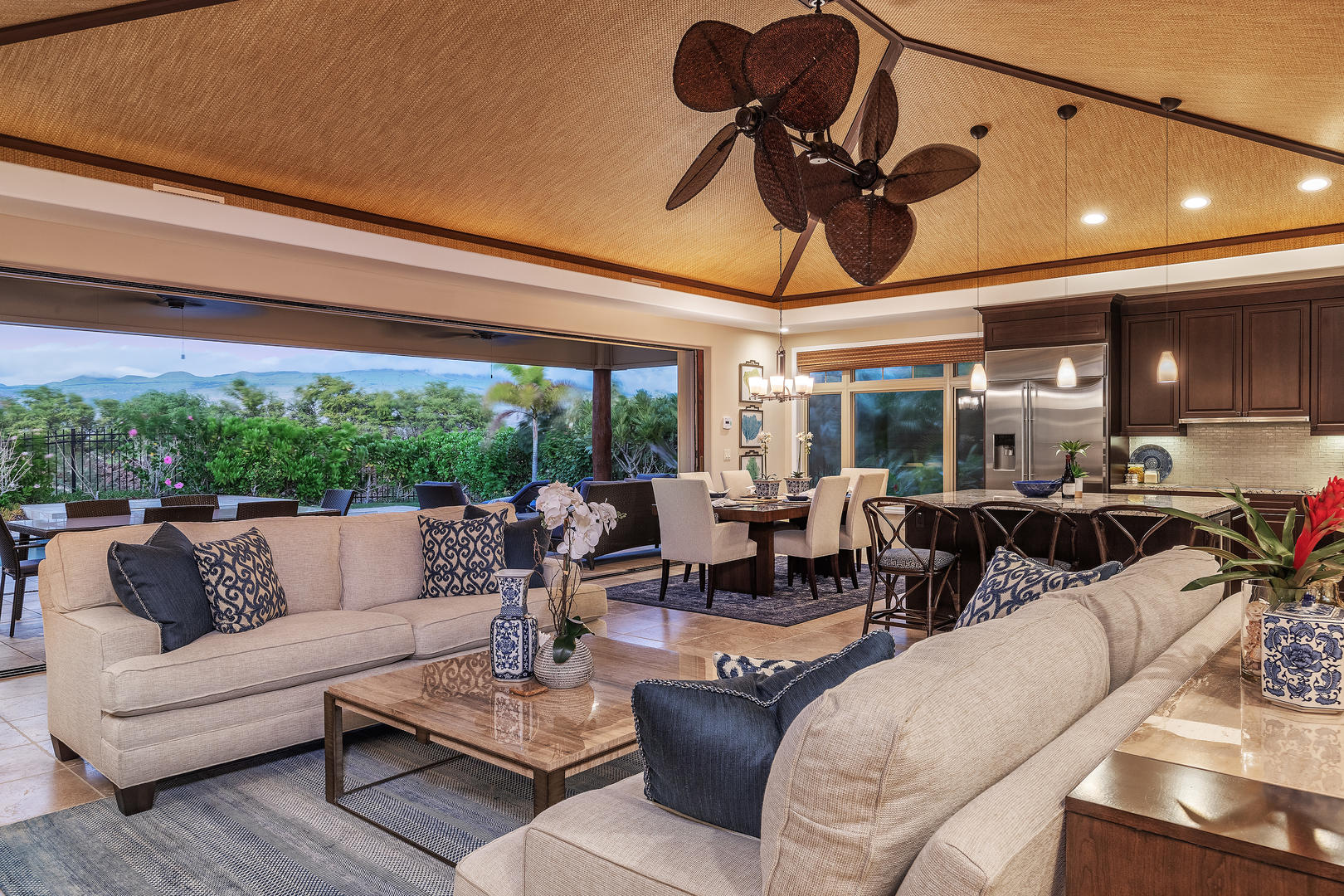 [11]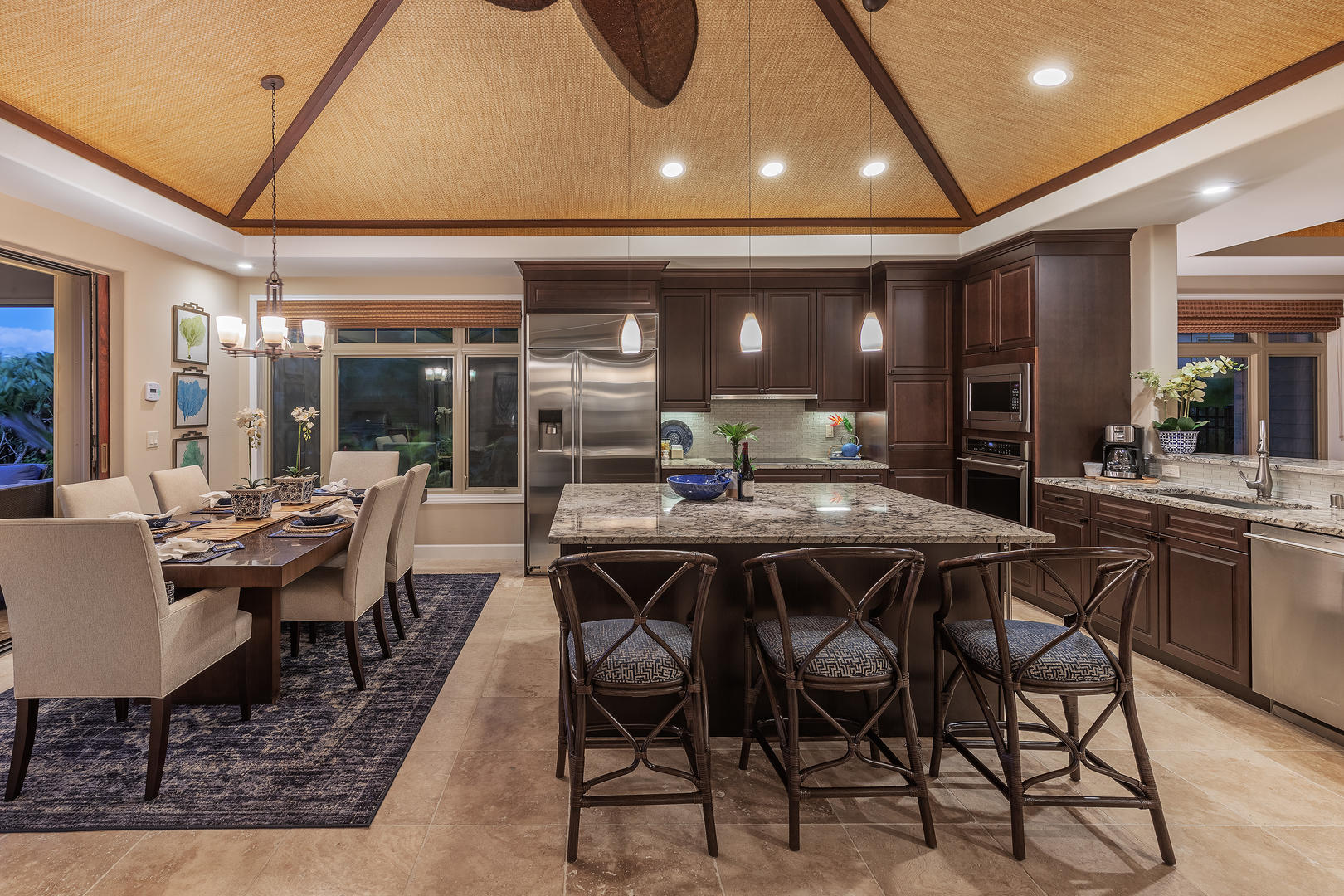 [12]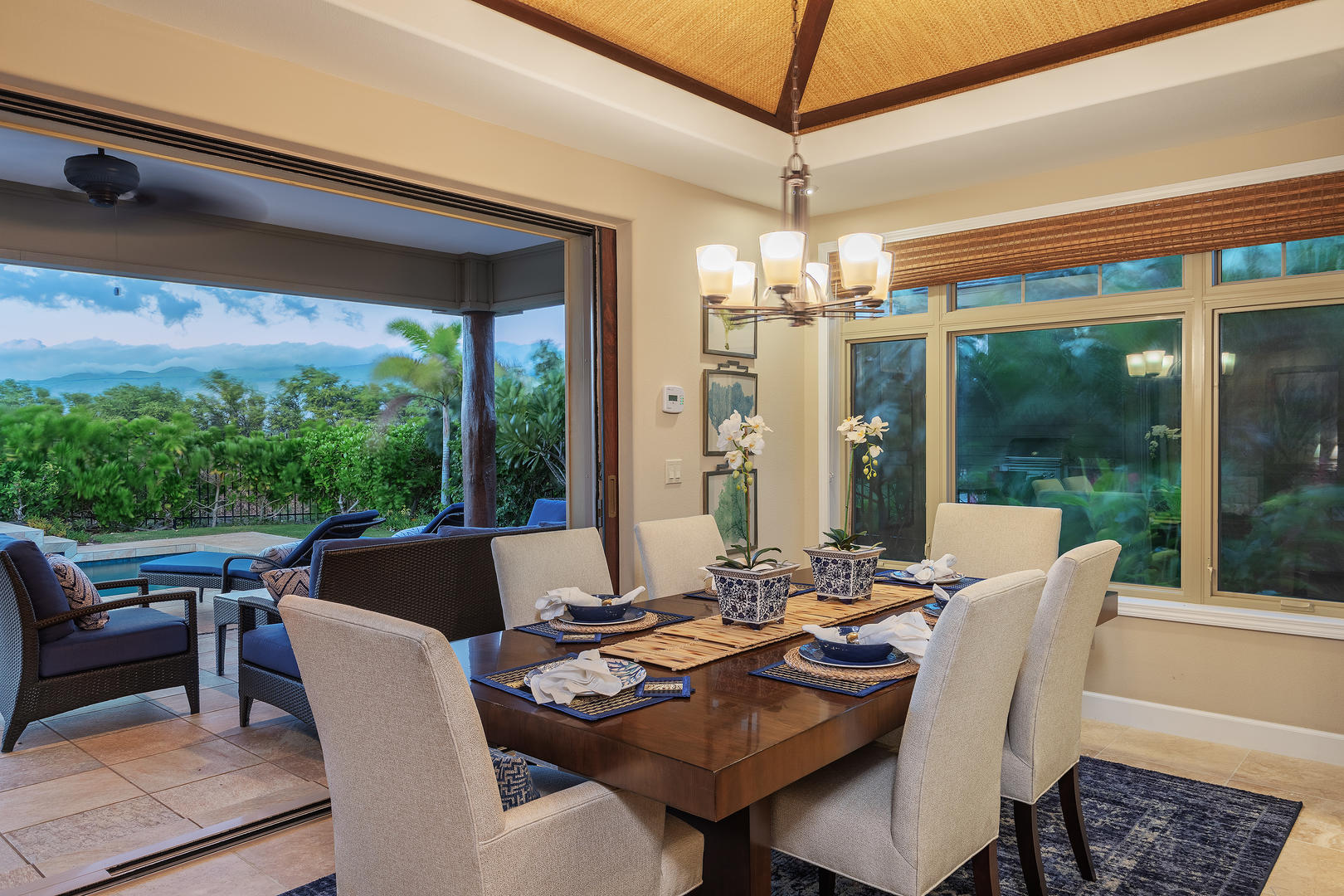 [13]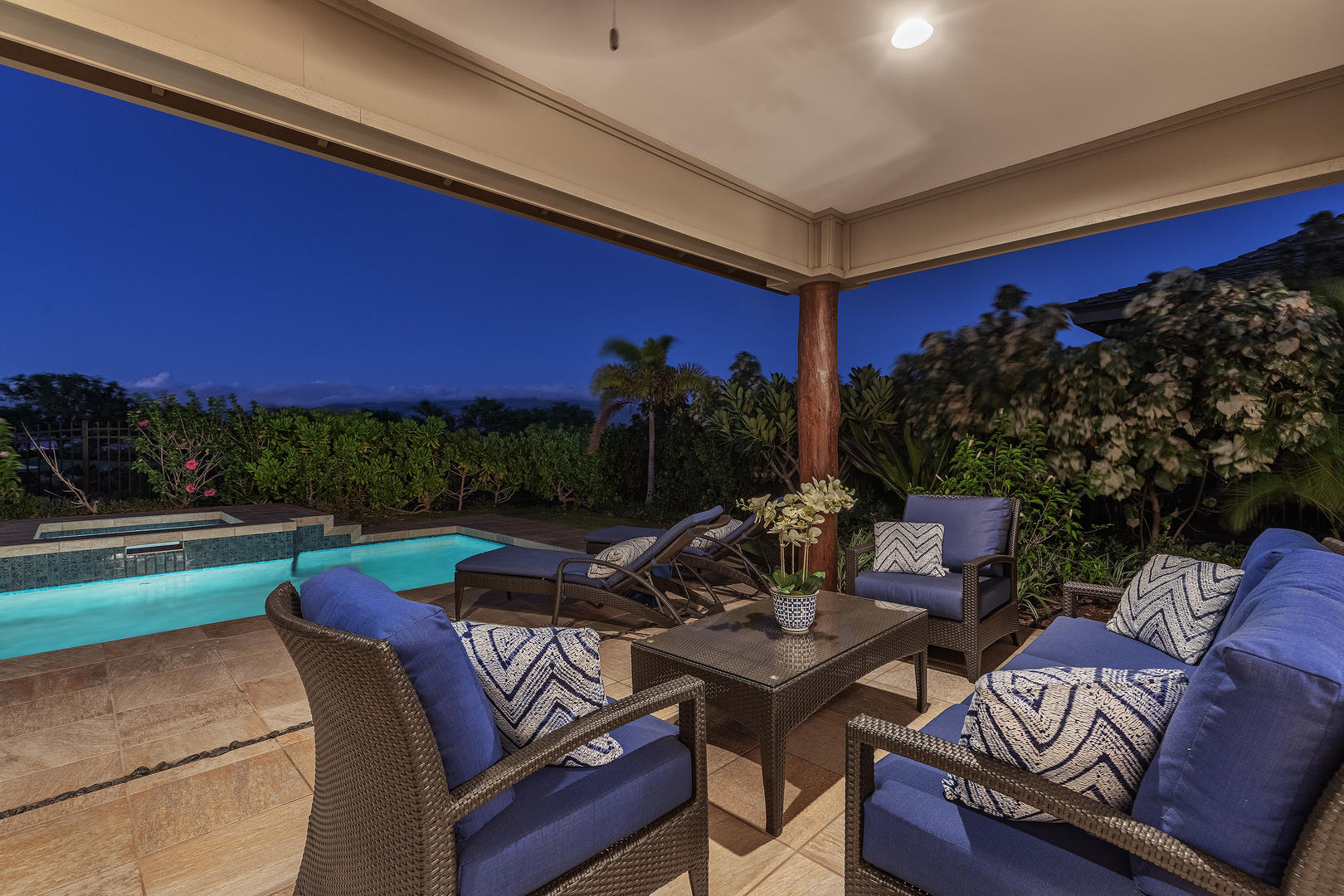 [14]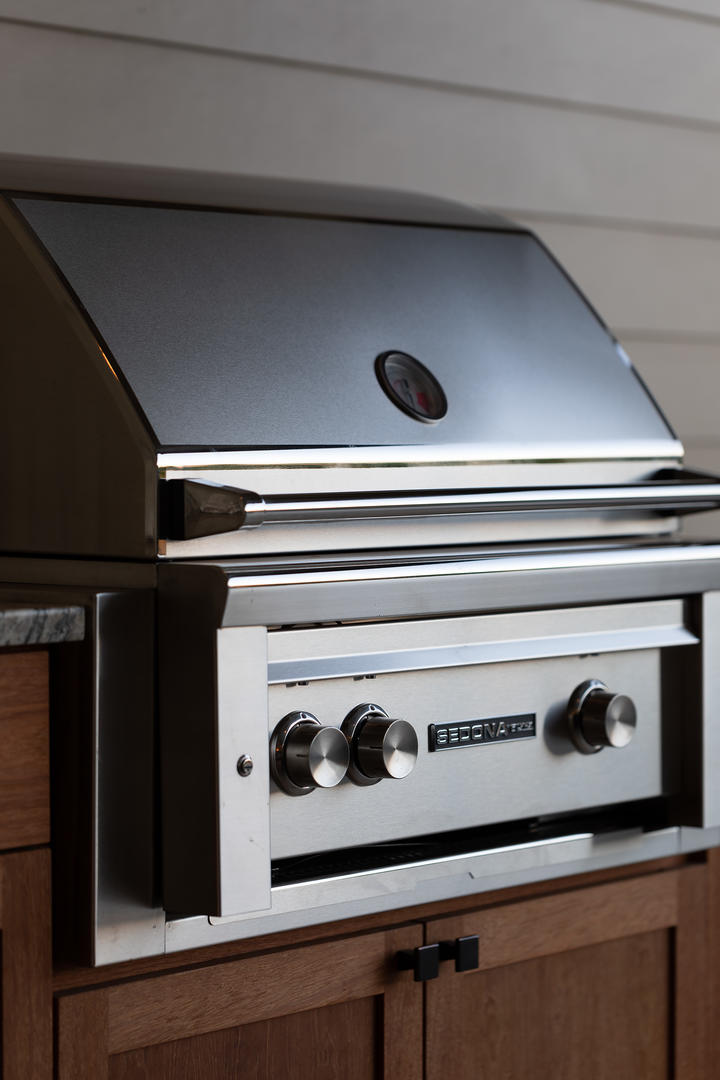 [15]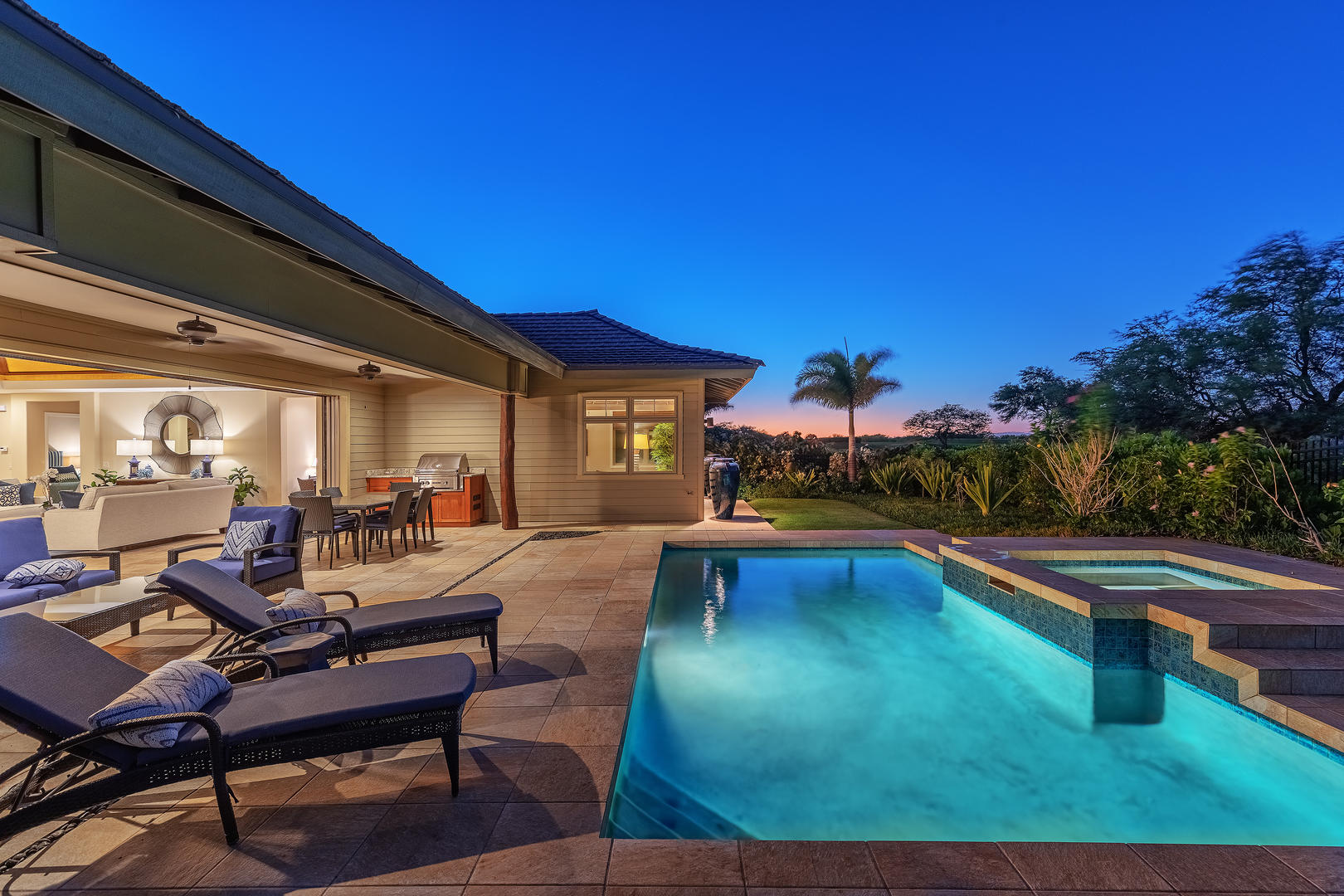 [16]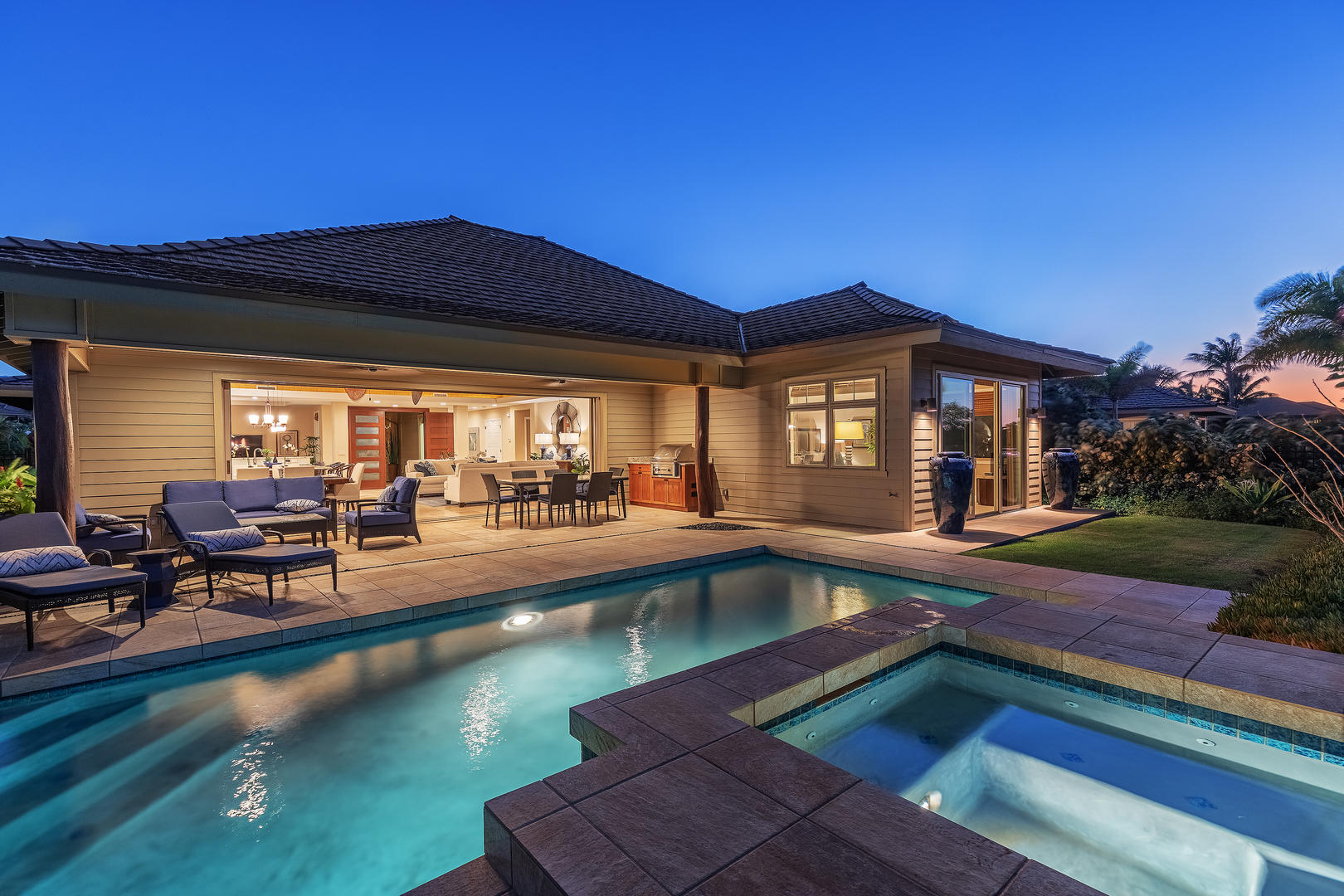 [17]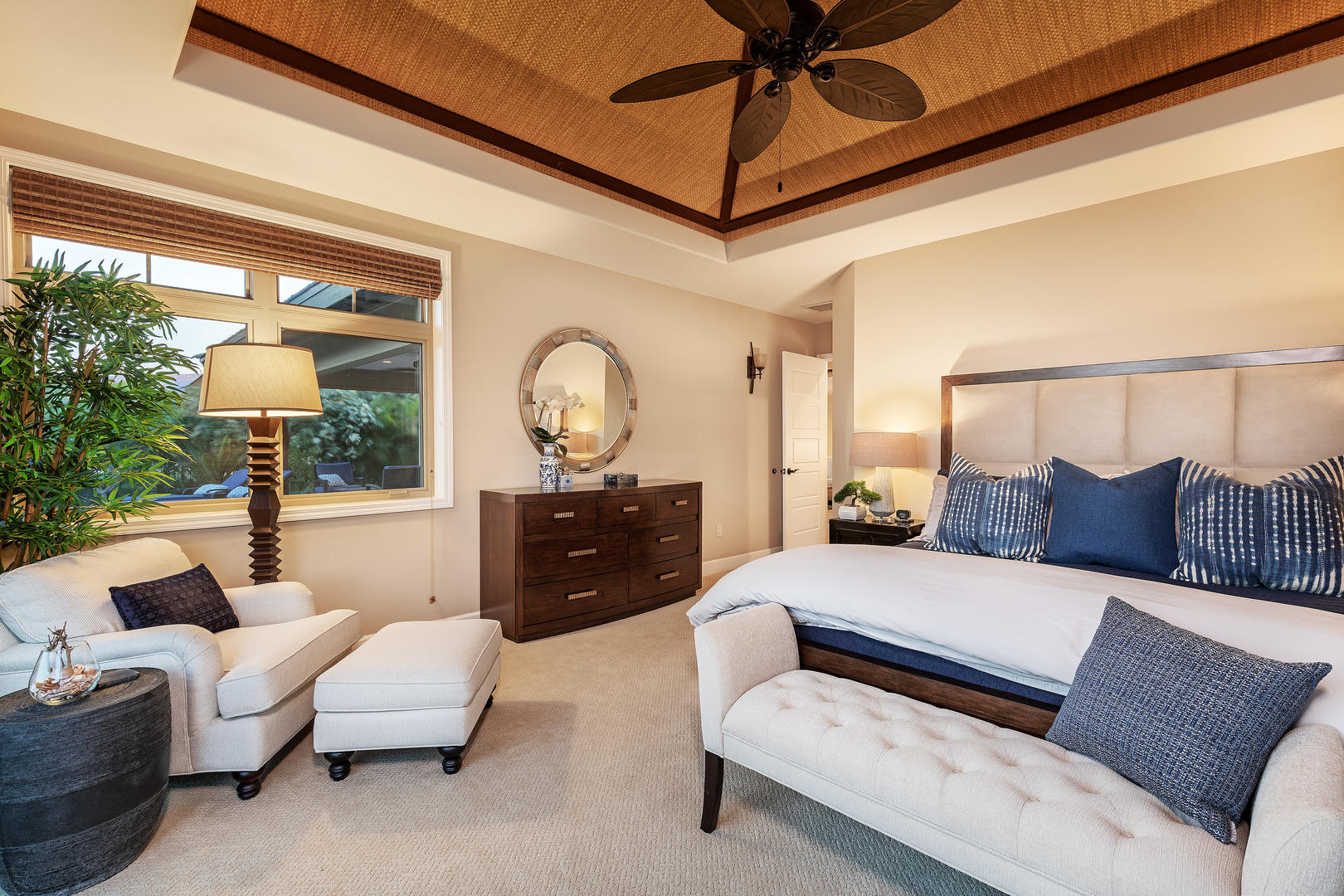 [18]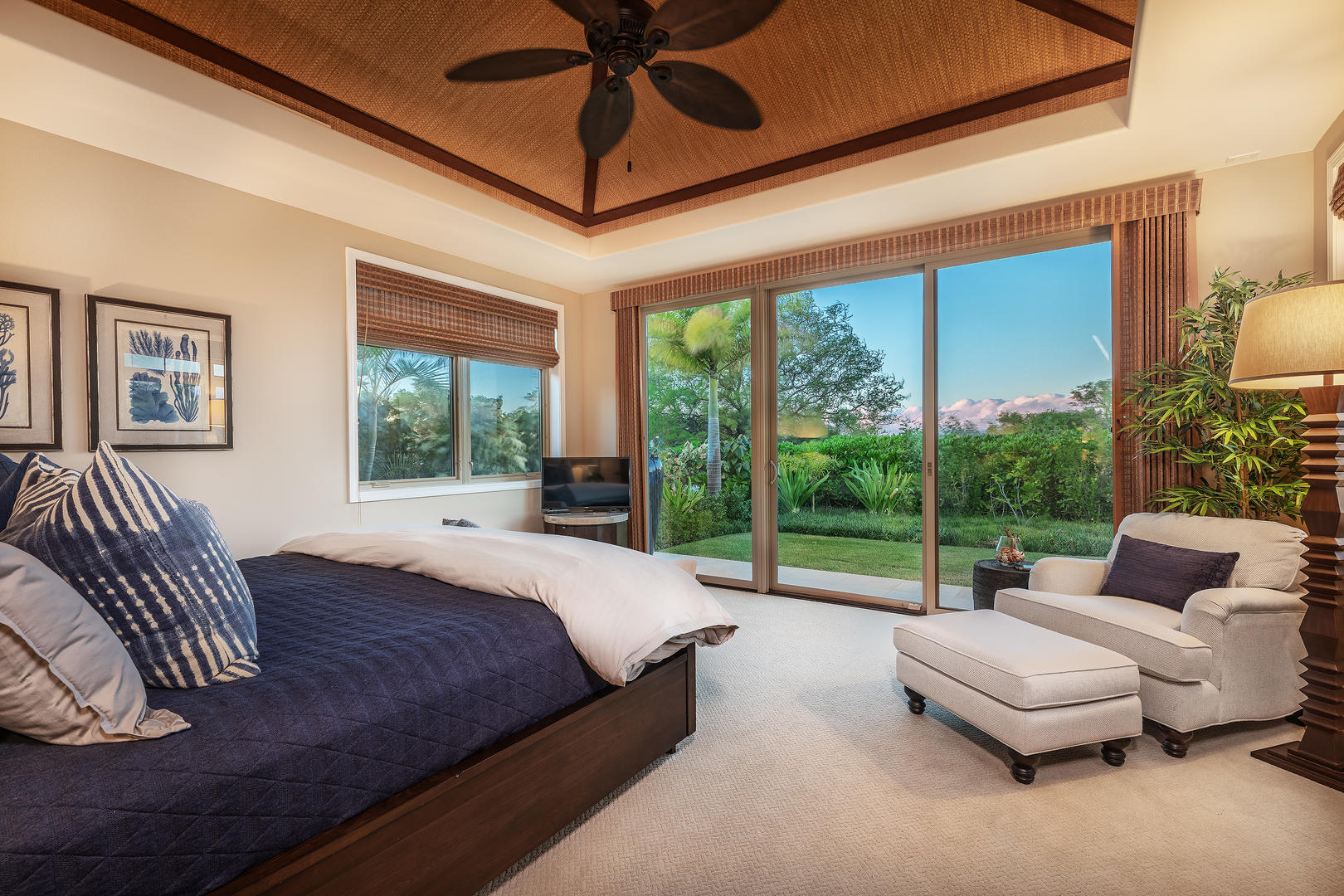 [19]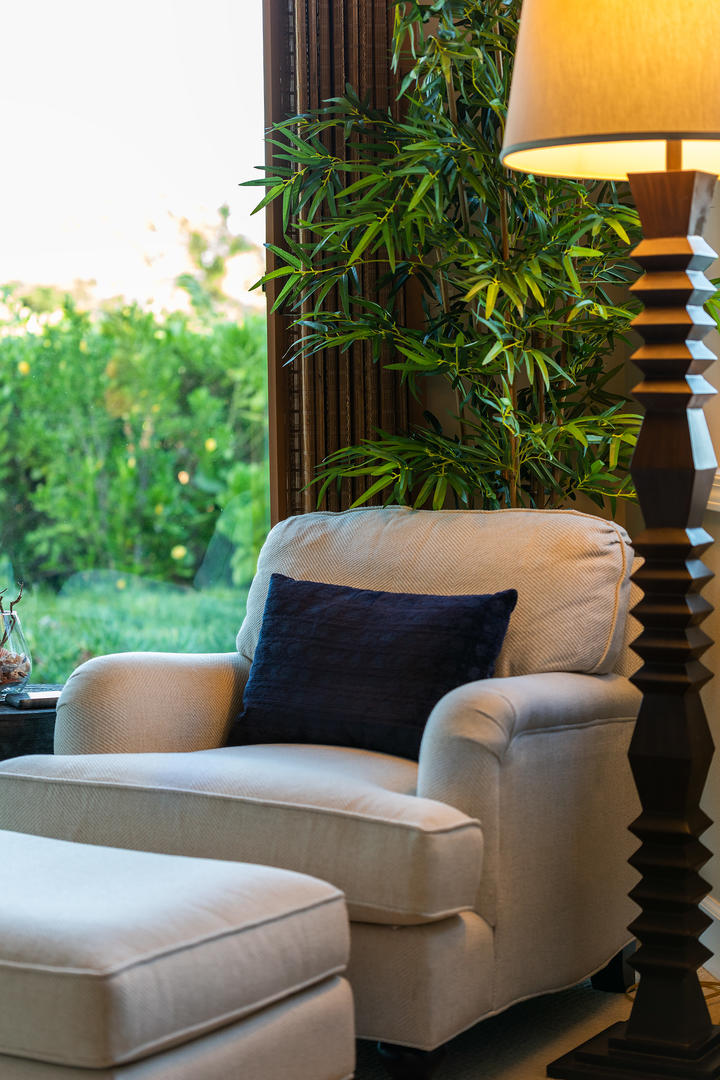 [20]
[21]
[22]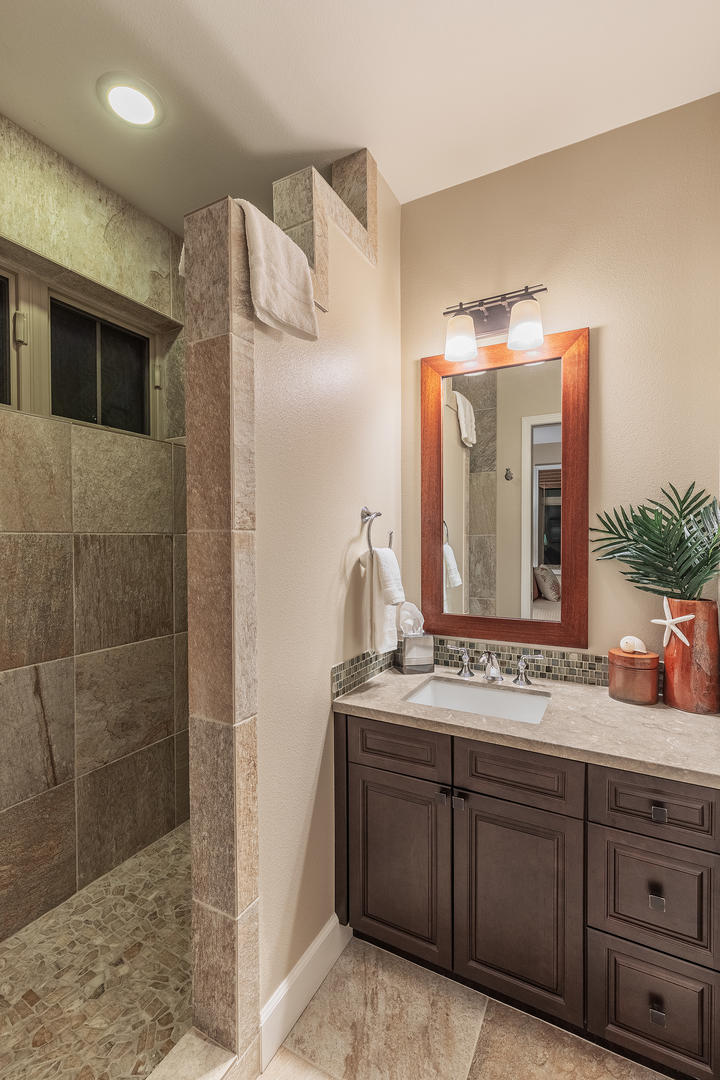 [23]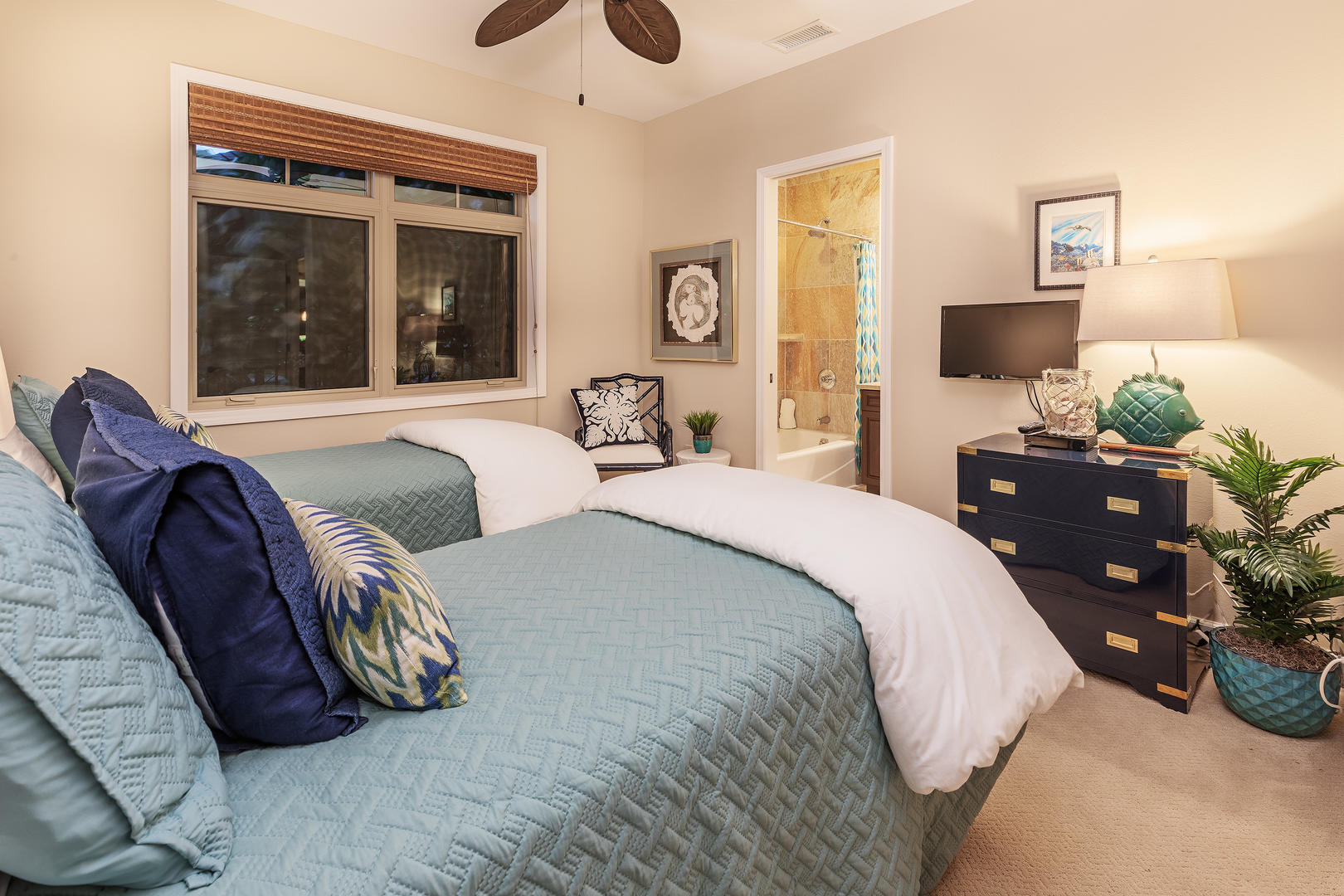 [24]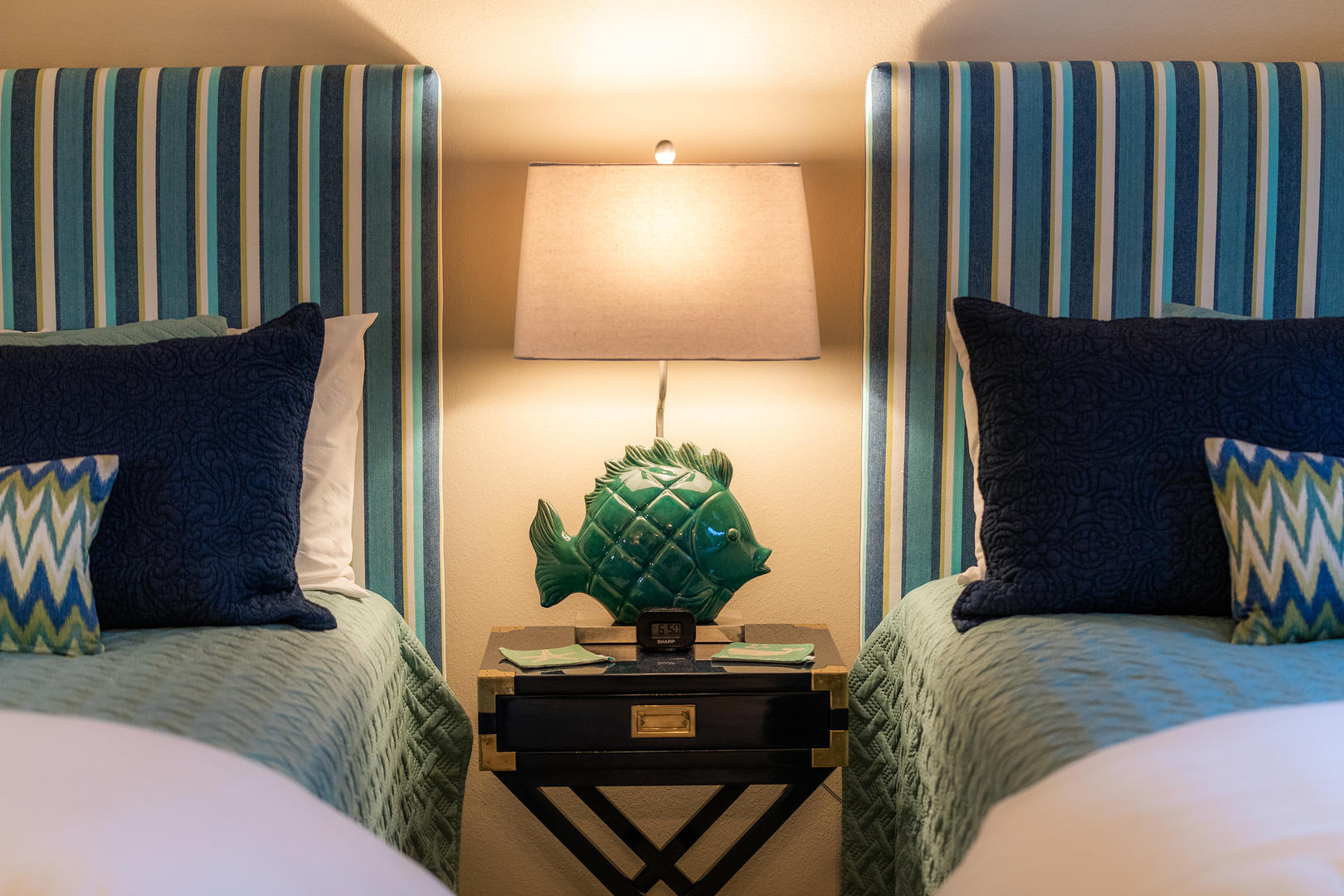 [25]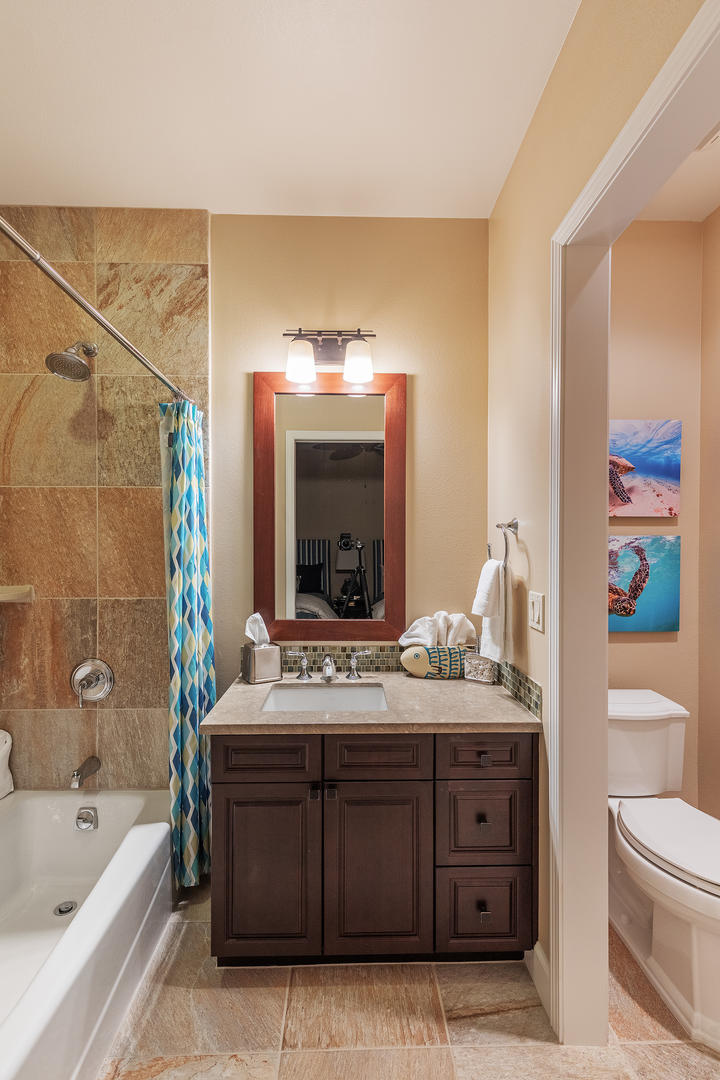 [26]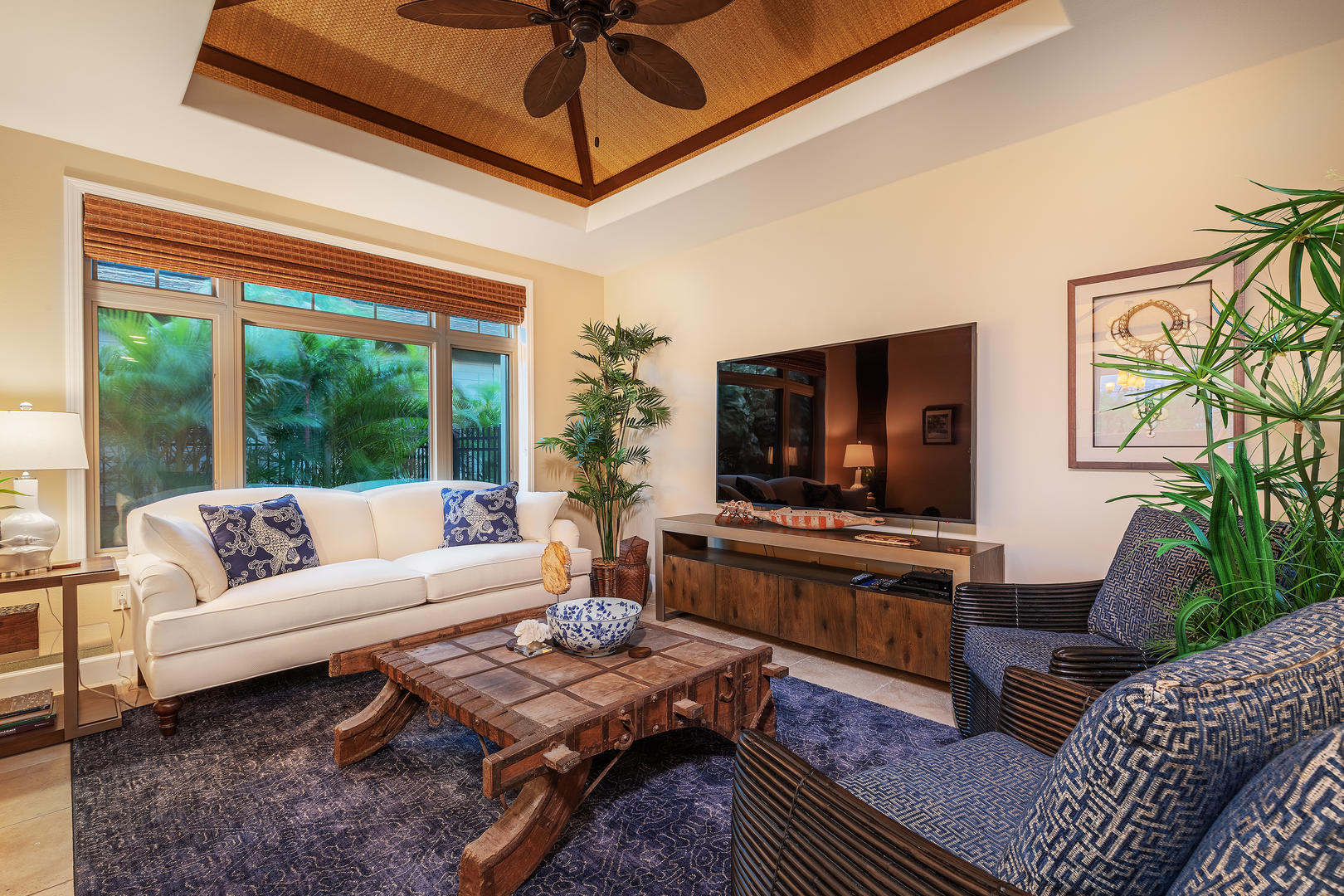 [27]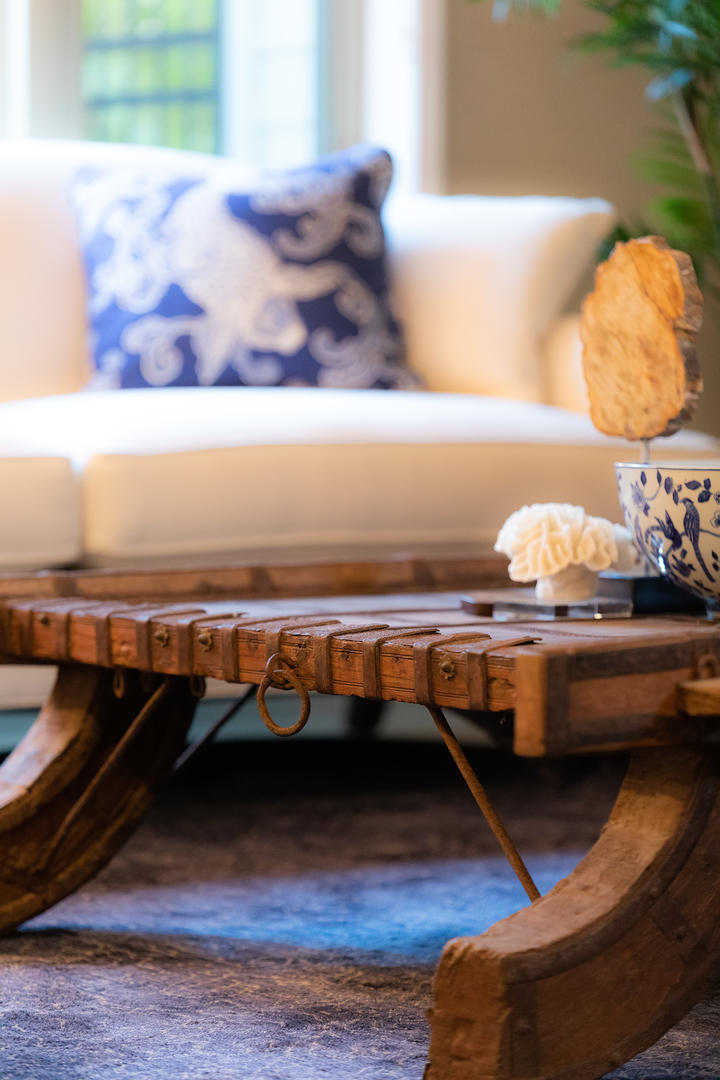 [28]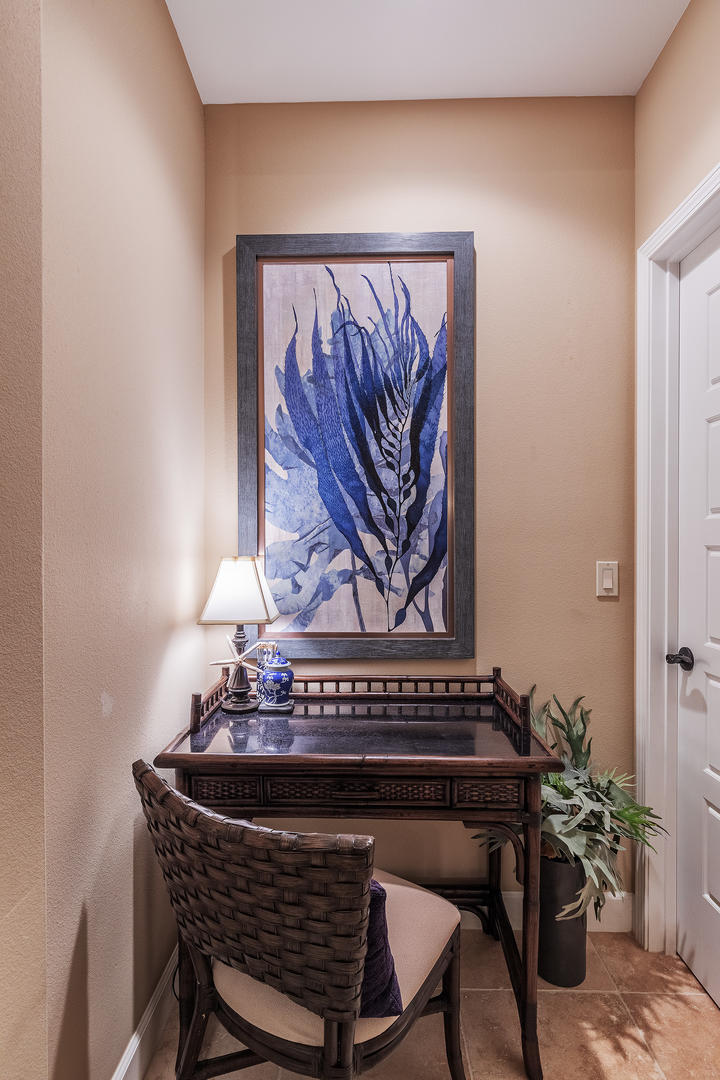 [29]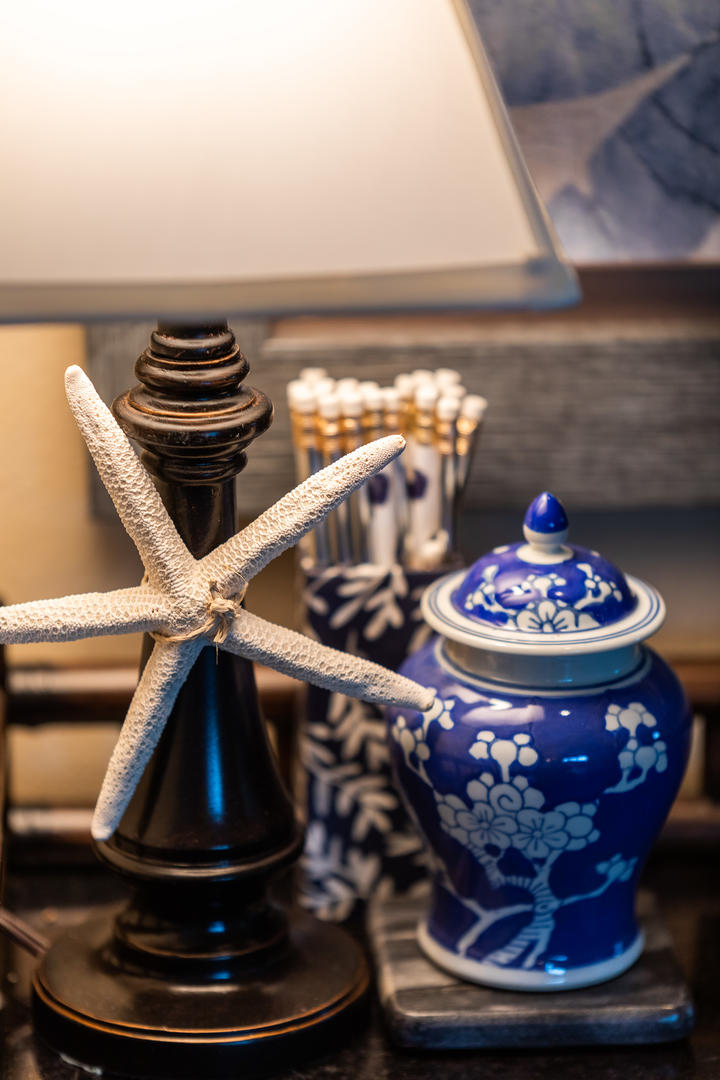 [30]
[31]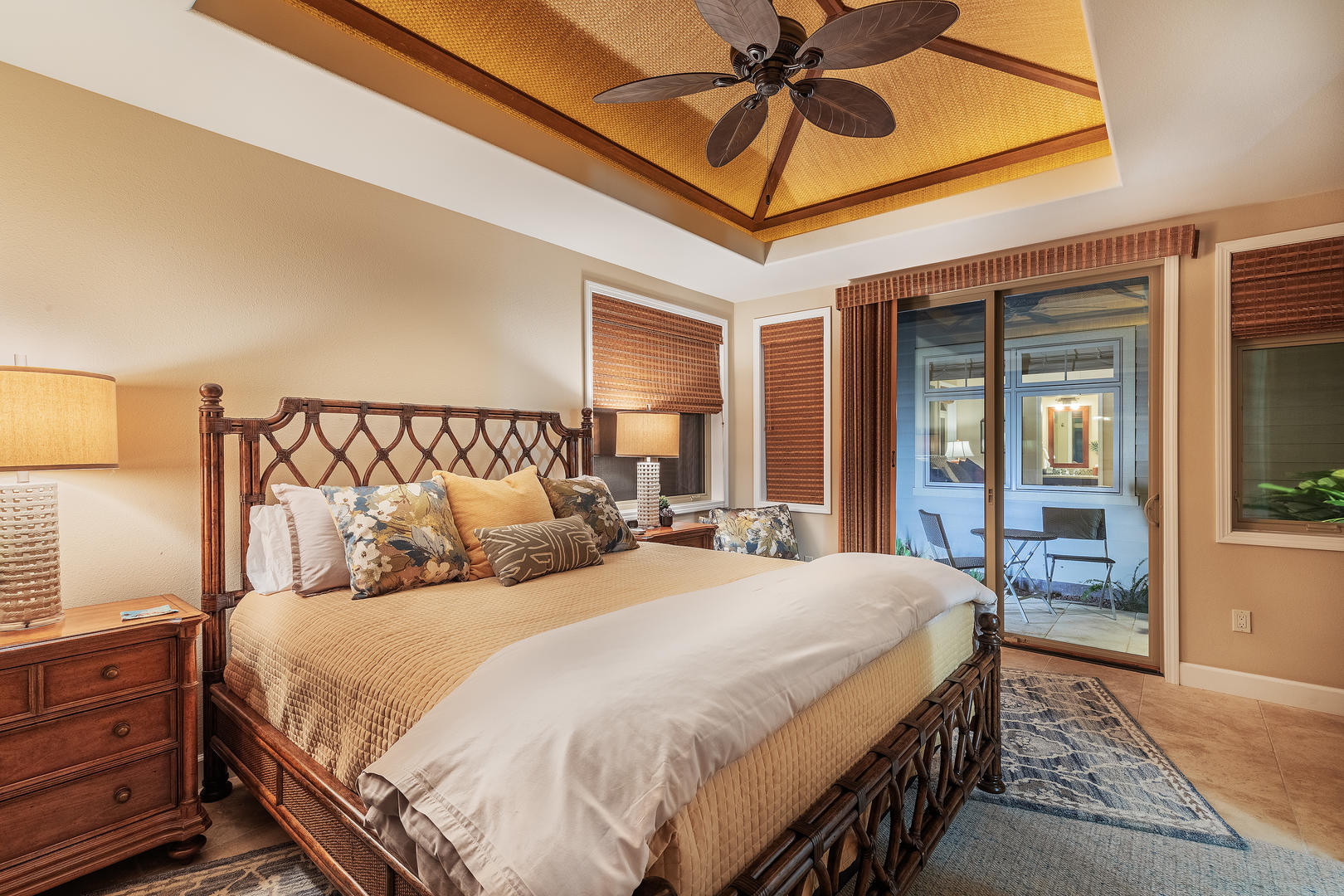 [32]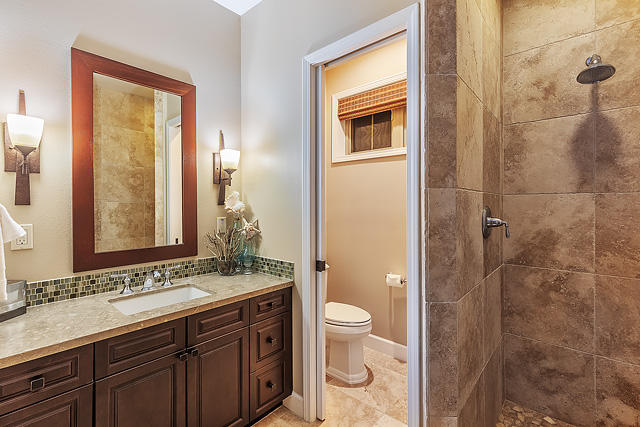 [33]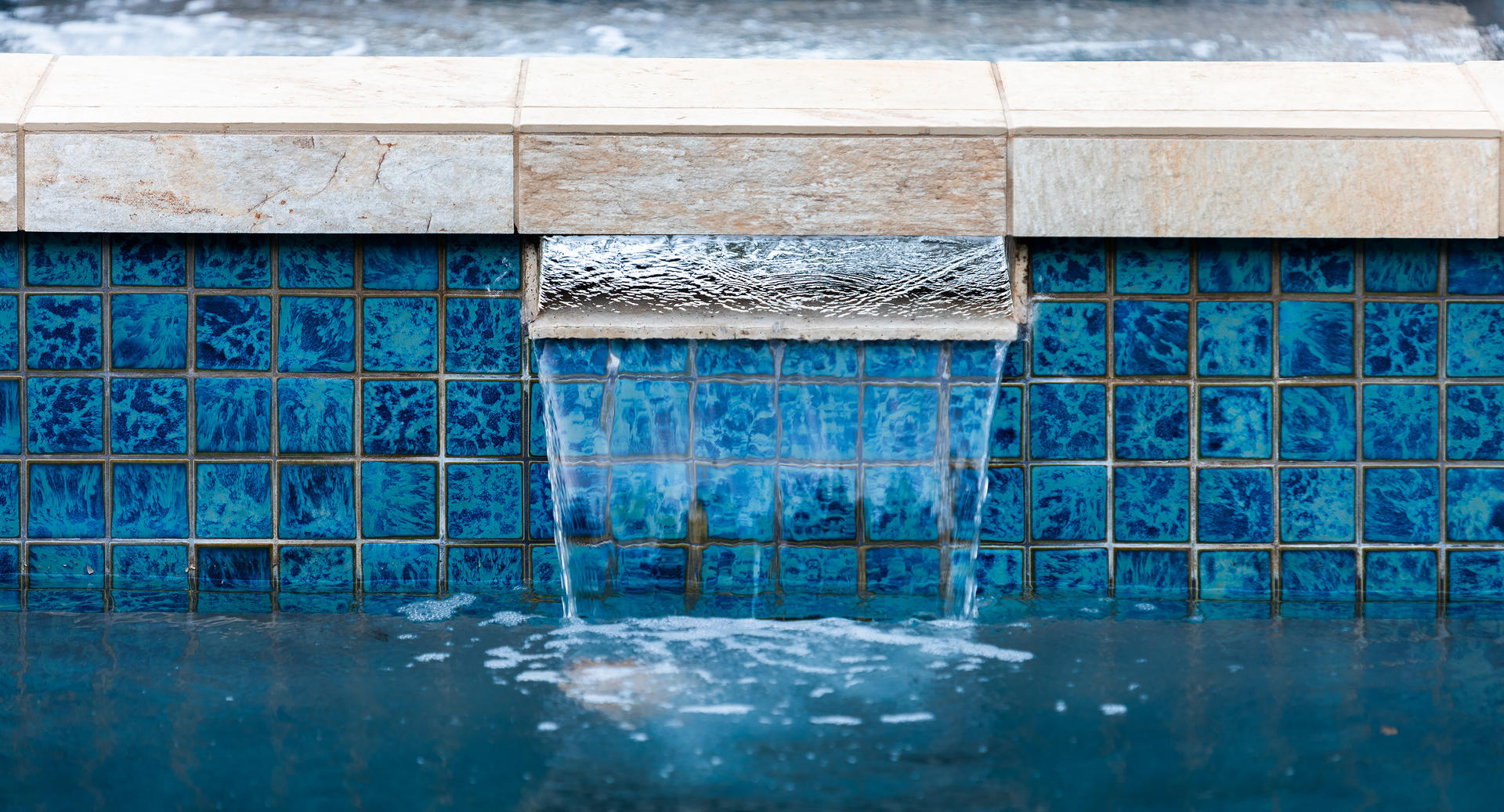 [34]
[35]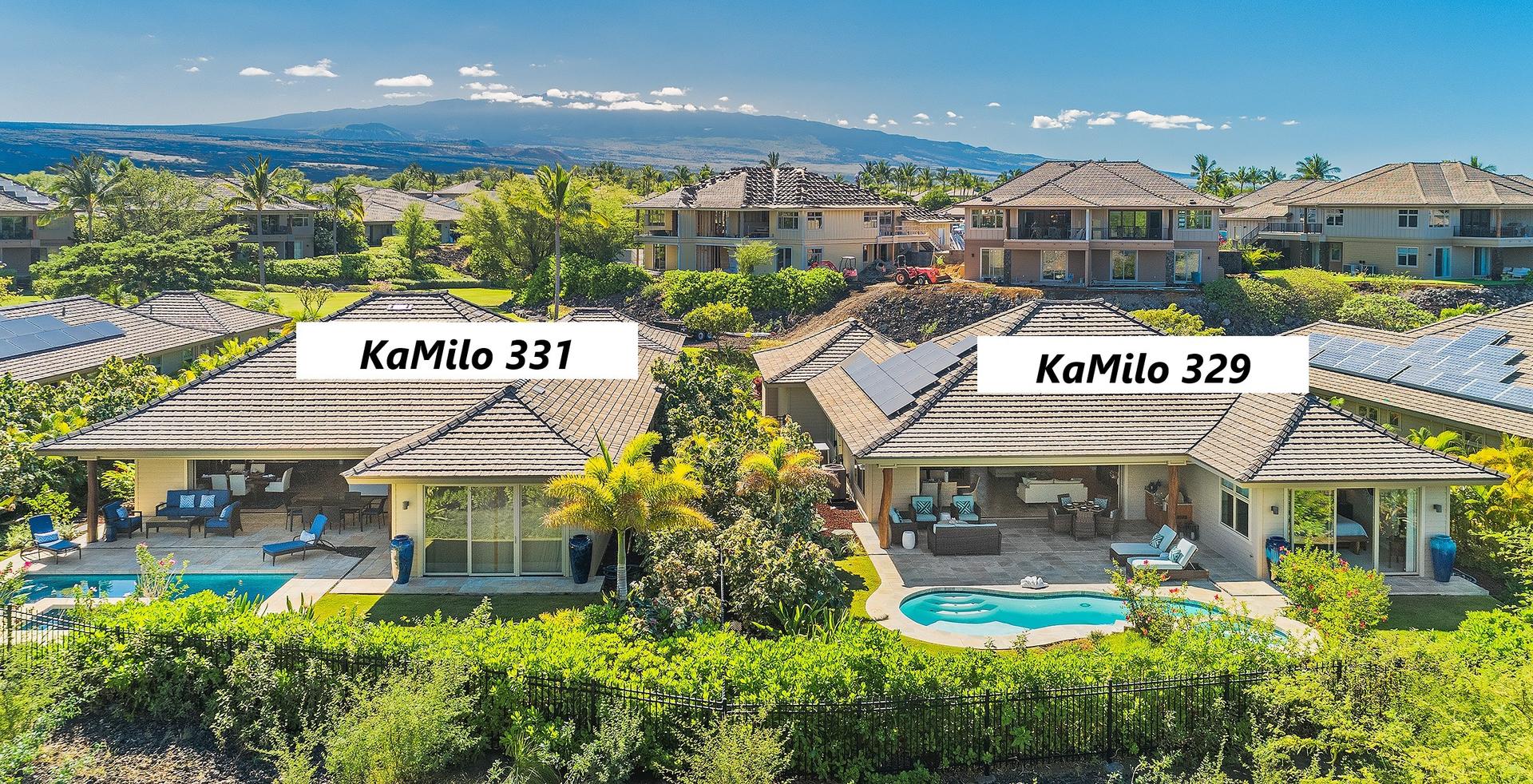 [36]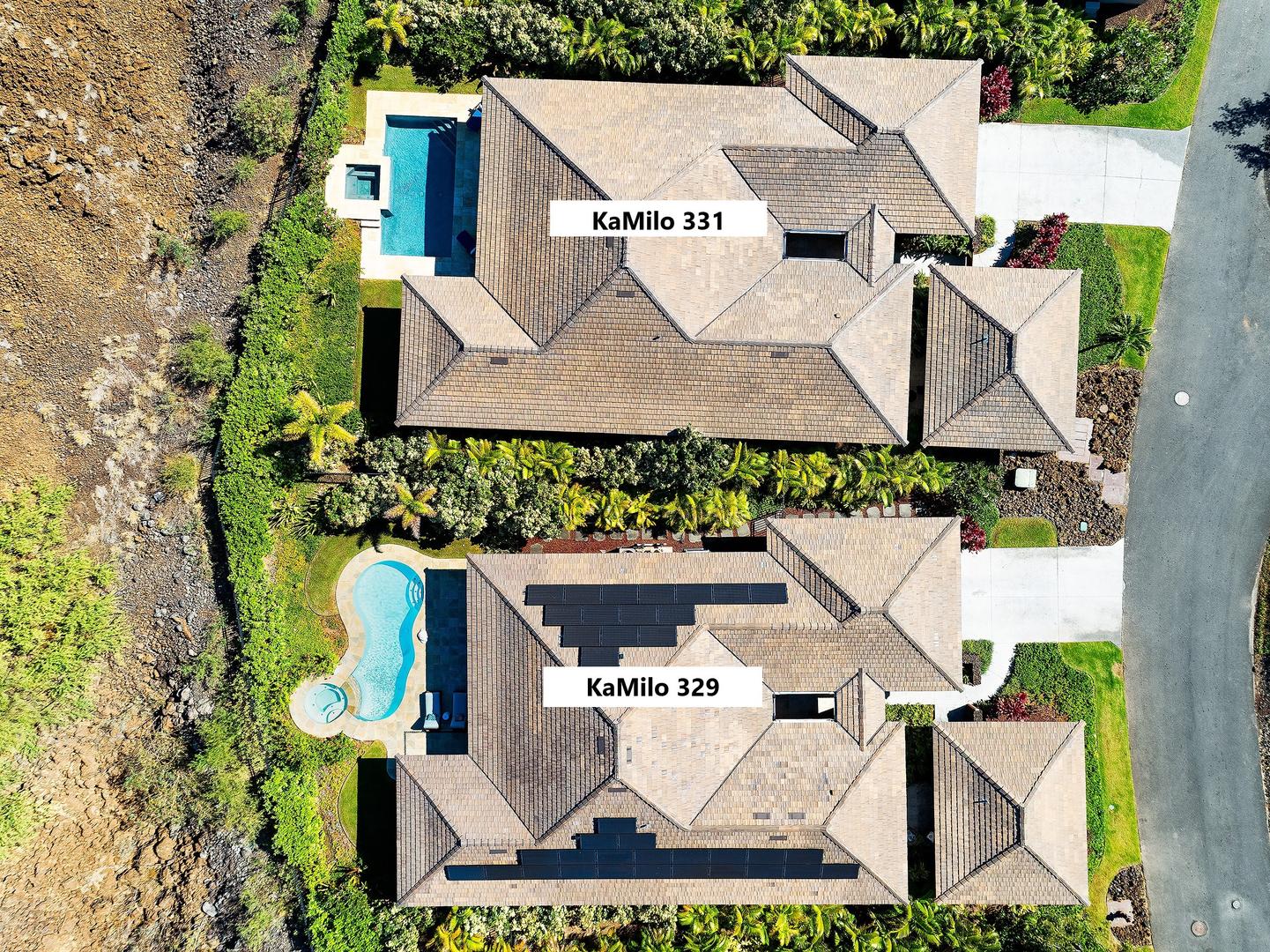 [37]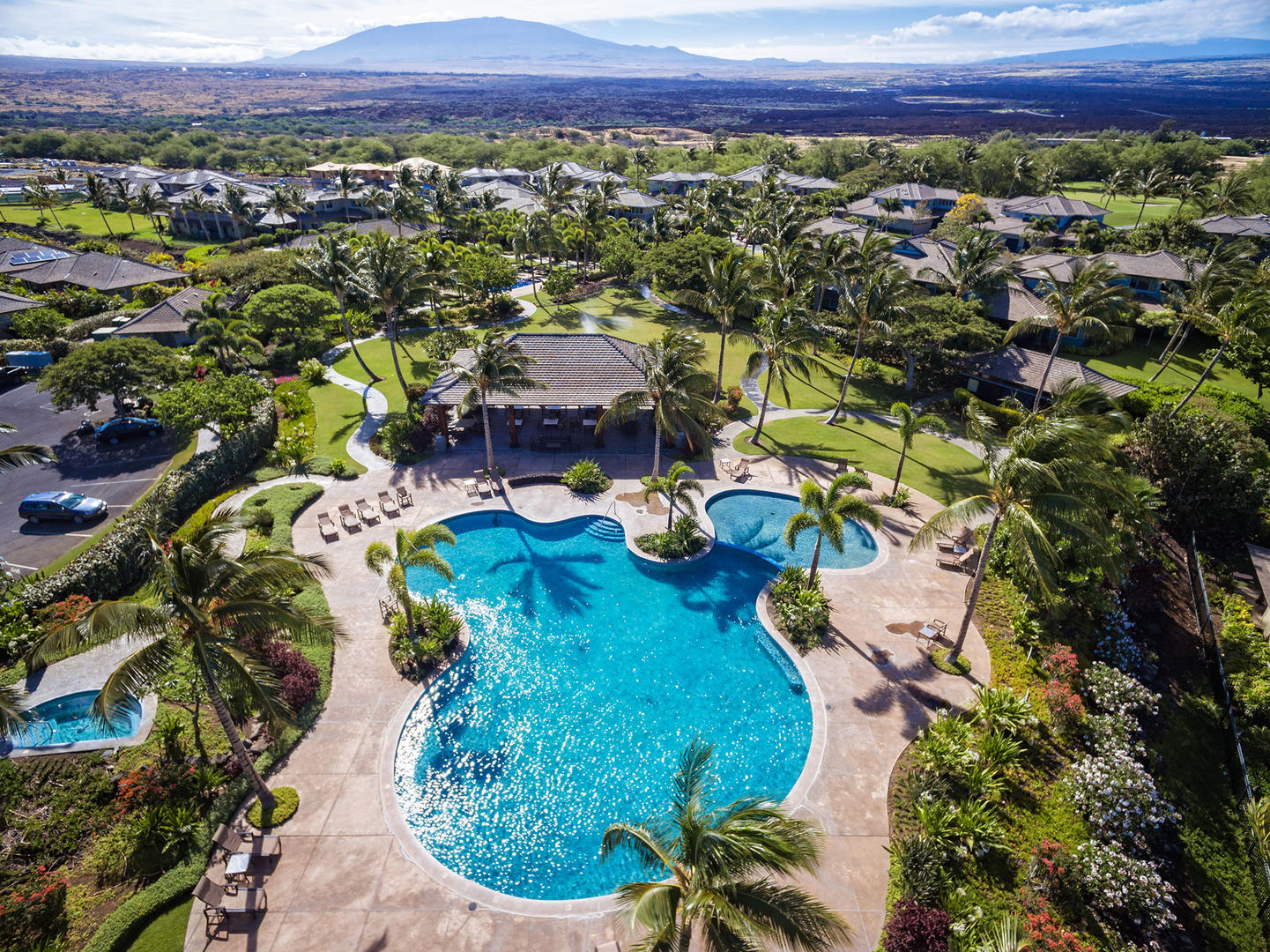 [38]
[39]
[40]
[41]
[42]
[43]
[44]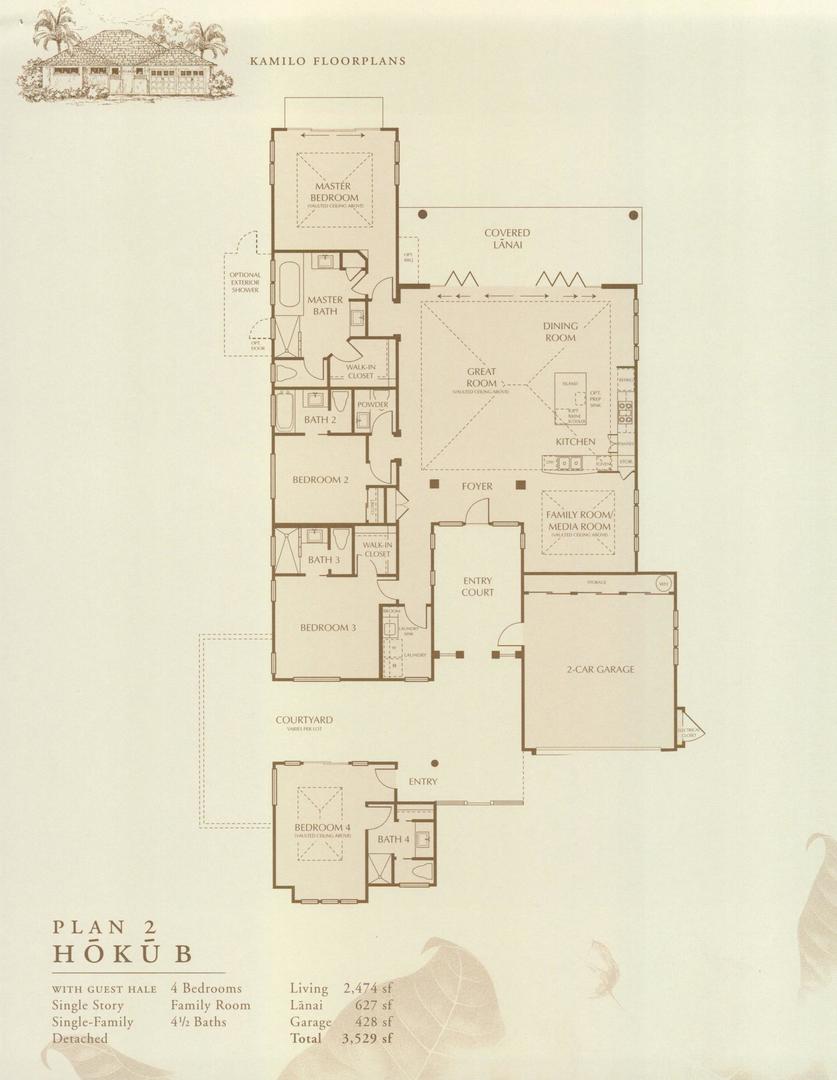 [45]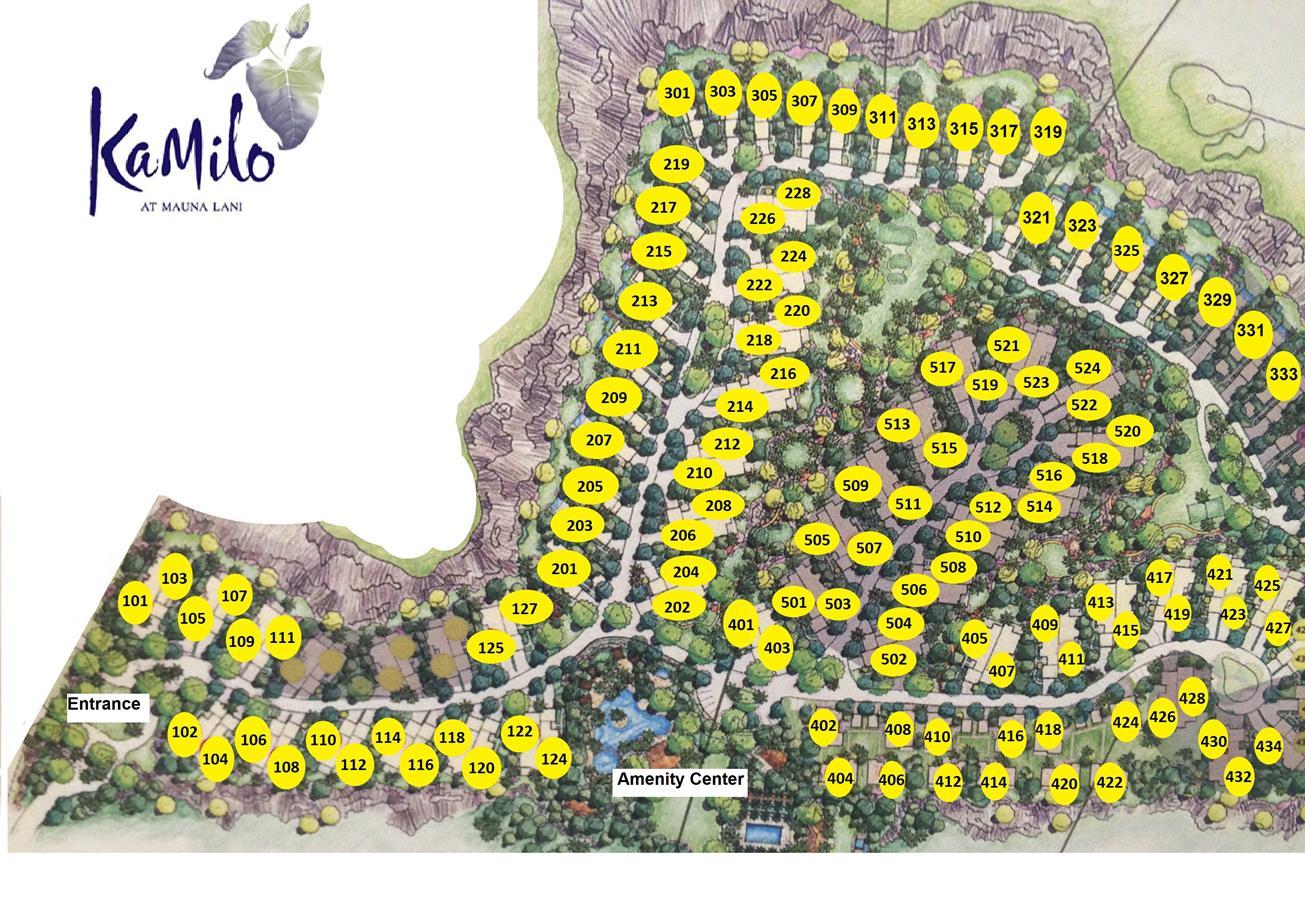 [46]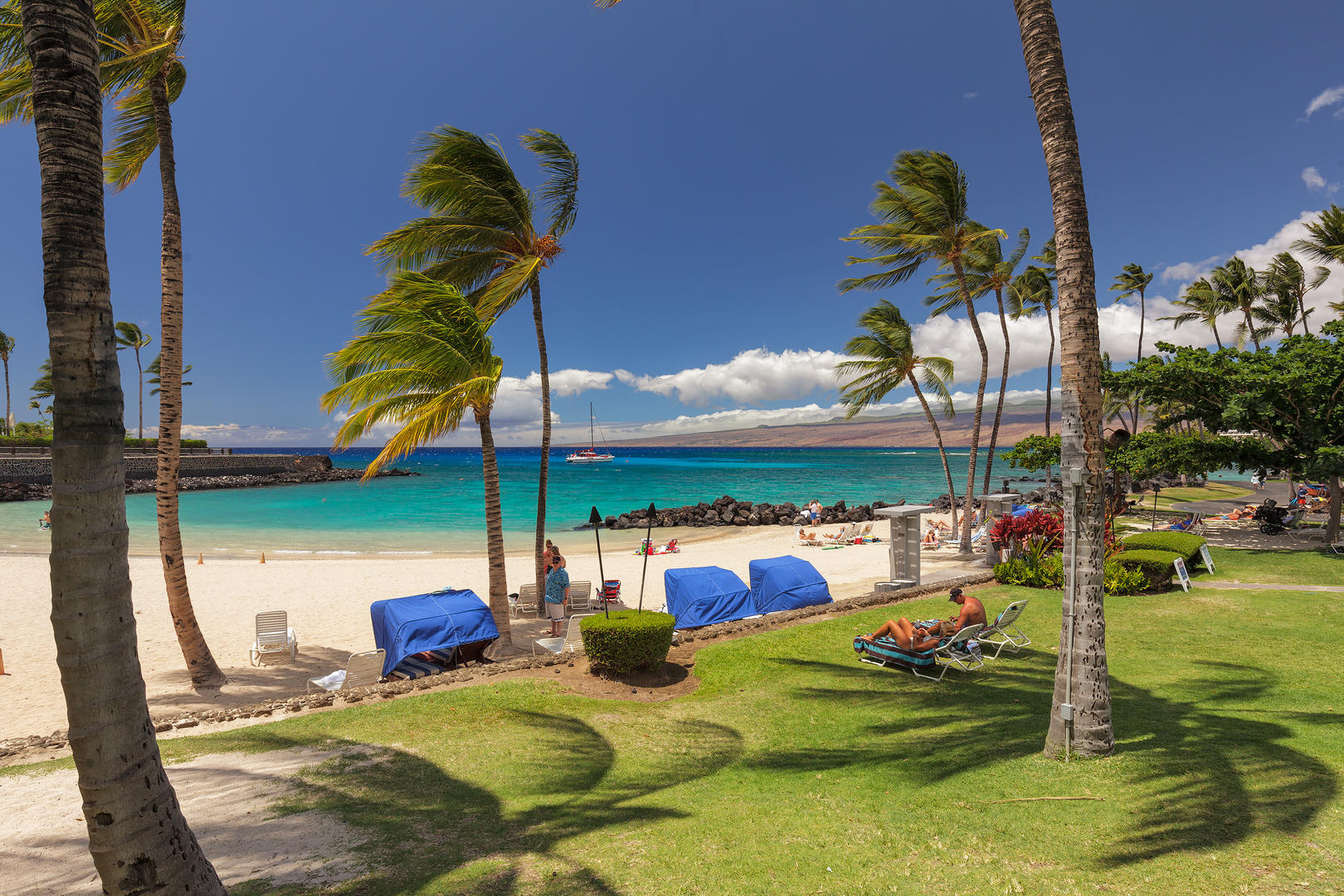 [47]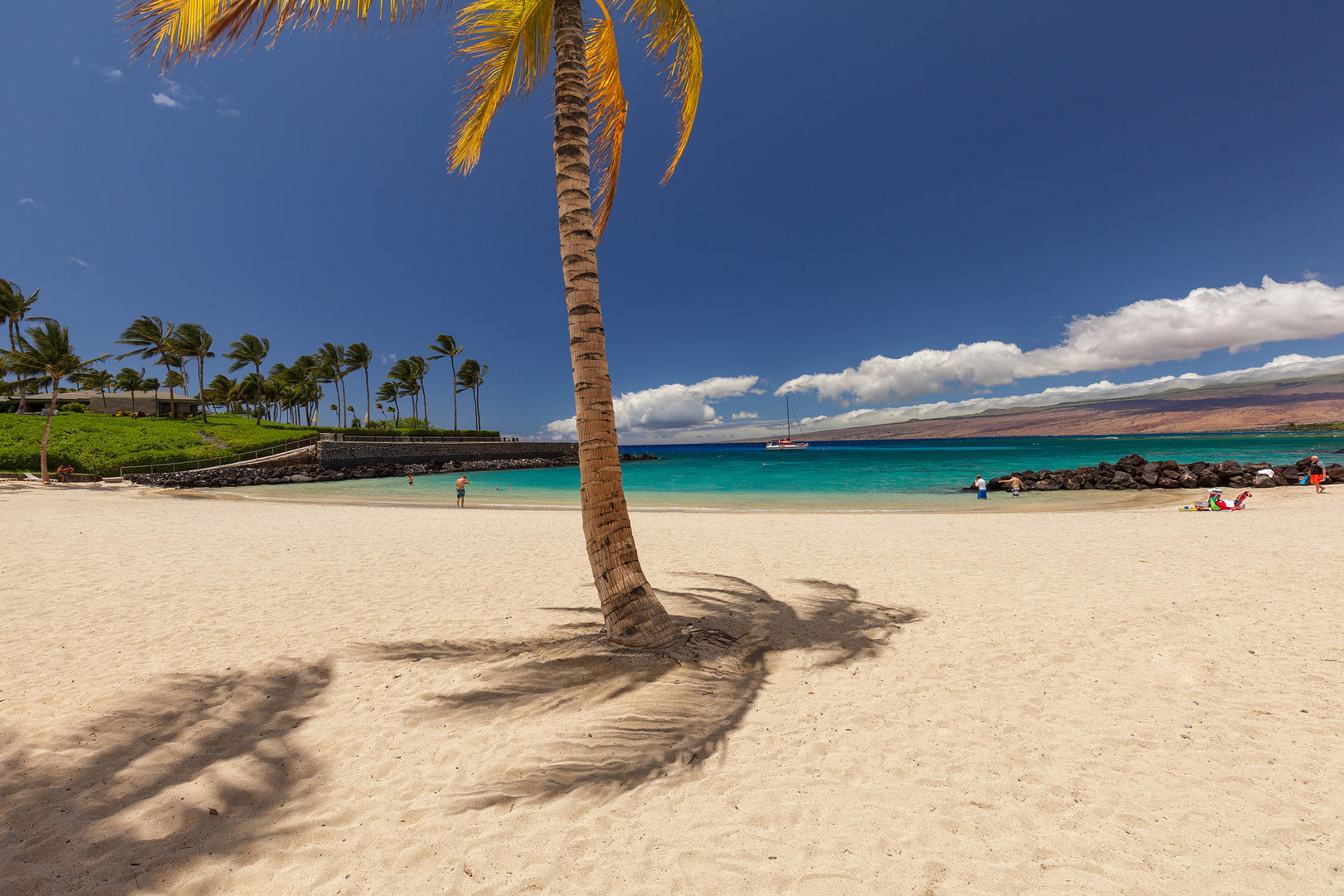 [48]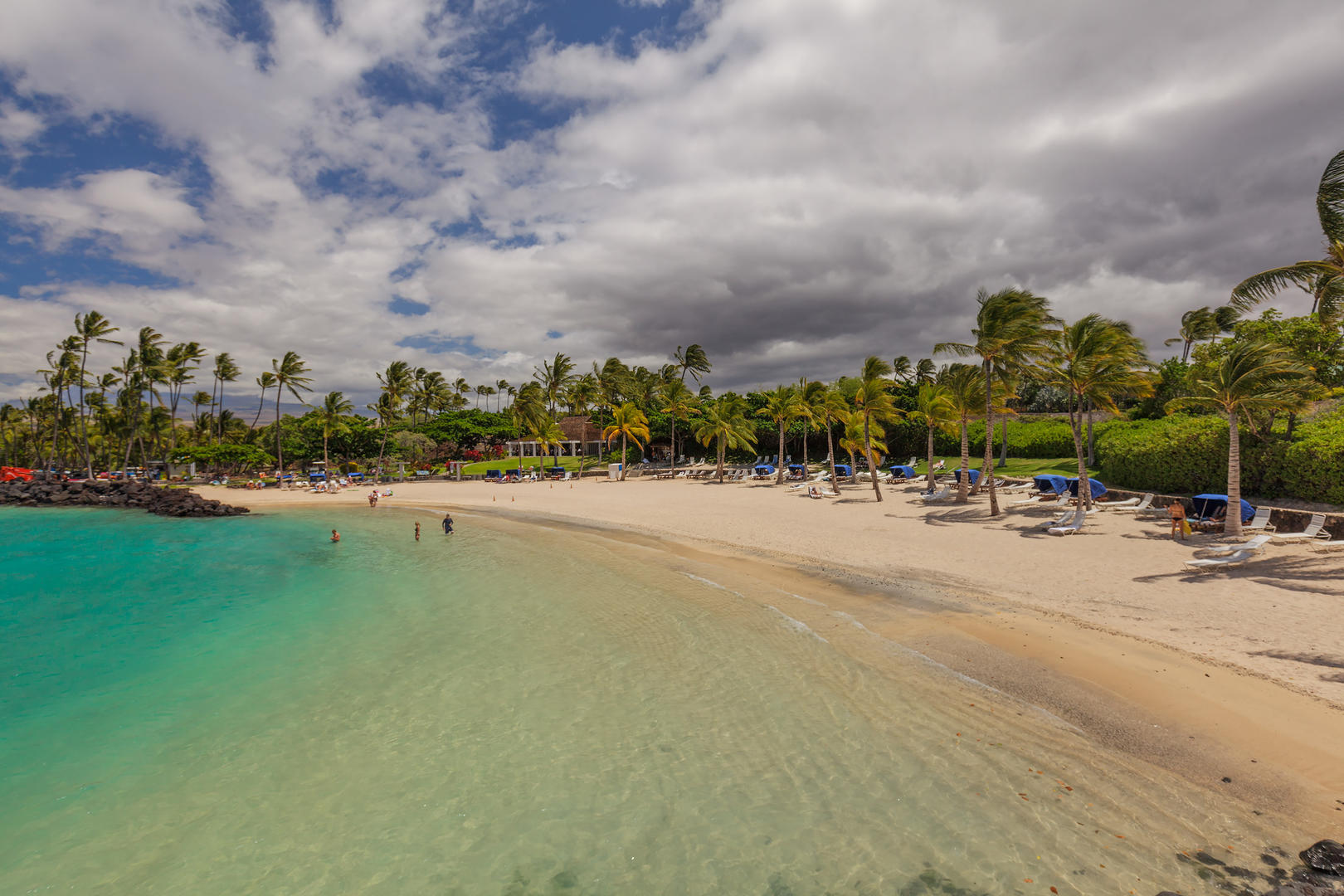 [49]
[50]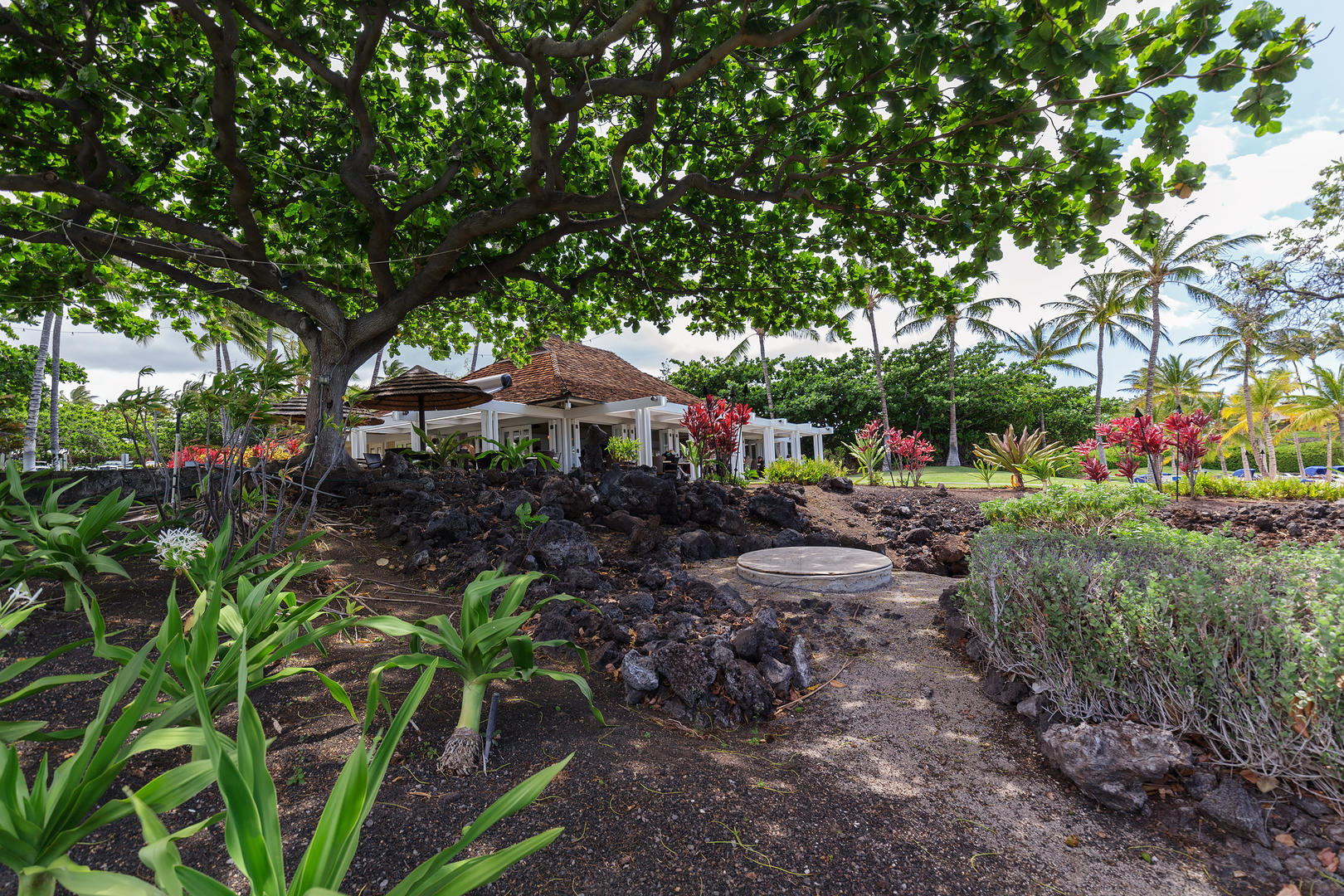 [51]
4 Bedrooms
4.5 Baths
Adults Only Pool
Central AC
Communal Pool
HDTV
Hot Tub
Private Home
Now available for the first time on the rental market, KaMilo 331 is a newly-built resort home offering 4 luxurious bedrooms and a private pool and waterfall spa. KaMilo 331 is one of the few Hoku B floor plan models, the largest and highest-priced home available in the KaMilo community. This single-level family home boasts over 3,000 square feet of living space, a detached guest house and a large covered outdoor lanai overlooking the pool. The home is an entertainers delight and features designer furnishings and artwork in a sophisticated coastal theme. Taking luxury and convenience to new heights, guests may also rent the 4-bedroom home next door (KaMilo 329) for two side-by-side vacation homes that check all the boxes.
Features of the Home:
The main home boasts a large living space with pocket doors to open to the outdoors and views of the Francis I'i Brown North Course and the Kohala Mountains. The gourmet kitchen is stocked with high-end cookware, a wine fridge and both formal and informal dining options. There are 2 en suite master bedrooms and a third en suite bedroom with two twin beds that can be combined into a king-size bed on request. The detached guest house is it's own private master with a king-size bed, large television, en suite bathroom with rain shower. Guests can take advantage of the comfort and privacy of this superb vacation home as well as complimentary access to the fabulous 2-acre recreation area with a private fitness center, lap pool, BBQ pavilion and family pool.
HI ID #TA-101-096-2432-01/STVR-19-351620
Amenities
Resort Mauna Lani
BBQ
Sleep Cap 8
Bedrooms 4.00
Highspeed Internet
Cable TV
Bedding 1 King
Bath 1 Separate Tub & Shower
Bedding 2 King
Bath 2 Shower Only
Bedding 3 2 Twins
Bedding 4 King
Microwave
Bed 1 TV
Bed 2 TV
Bed 3 TV
Bed 4 TV
ilink ilink Booking
Complex KaMilo
Number of Bathrooms 4.5
Wholesale
View Fairway View
Private Pool Pool
Able to Heat Pool
Hot Tub
Outdoor Dining Seats 6
Pool & Spa Unheated Pool
Childrens Pool
Lap Pool
Adults Only Pool
Fitness Room Yes
Showering Facilities
Kitchen Facilities
Bed 1 Carpeted
Bed 2 Carpeted
Bed 3 Carpeted
Minimum Stay 5
Bath 4 Shower Only
Bath 3 Tub & Shower Combo
Bath 5 Half
Bed 1 Lanai
Bed 4 Lanai
Bed 1 Ceiling Fan
Bed 2 Ceiling Fan
Bed 3 Ceiling Fan
Bed 4 Ceiling Fan
Bed 1 AC
Bed 2 AC
Bed 3 AC
Bed 4 AC
Central AC
Dining Seating 6
WIFI
HDTV
DVD
Property Type Private Home
Floor Ground
Stories 1
Year Built/Sq. Ft. 2018 / 2474 sf
Flooring Varied
En-Suite 1
En-Suite 2
En-Suite 3
En-Suite 4
Bed 4 View garden view
Bed 3 View garden view
Bed 2 View garden view
Bed 1 View fairway view
Bed 4 Floor ground
Bed 3 Floor ground
Bed 2 Floor ground
Bed 1 Floor ground
Bed 4 HDTV
Bed 3 HDTV
Bed 2 HDTV
Bed 1 HDTV
Bed 2 W/I Closet
Bed 1 W/I Closet
Private Home (website)
Wifi
Communal Pool
Free Workout Facilities
Floorplan Hoku B
Kitchen
Lock on Bedroom Door
Private Living Room
Extra Pillows & Blankets
Volcano
Waterfalls
Whale Watching
Private Entrance
Iron Board
Shopping
Rain Forests
Hiking
Hot Water
Walking
Iron
Boating
Bath Tub
Scenic Drive
Blender
Sight Seeing
Path to Entrance Lit at Night
Ruins
Wildlife Viewing
Photography
Cooking Basics
Car Necessary
Family
Tourist Attractions
Adventure
Spa
Away From it All
Romantic
Holiday Complex
Historic
Tennis
Golf
Restaurants
Grocery Store
Beach Towels
Fitness Center
Hangers
Snorkeling
Smoke Detector
Spa Facility
Swimming
Smoking Not Allowed
Scuba Diving
Pets Not Allowed
Communal Hot Tub
Communal Fitness Room
Refrigerator
Coffee Maker
Dishes & Utensils
Stove
Oven
Dining Area
Dishwasher
Toaster
Television
Cable
Bath Towels
Dryer
Living Room
Hairdryer
Linens
Washer
BBQ Grill
Lanai
Parking
Outdoor Furniture
Private Pool 2
Private Hot Tub
On a Resort
Near Ocean
Non-Smoking Property
Dates
Price
09/01/20 - 11/15/20

$750

/nt

11/16/20 - 11/30/20

$850

/nt

12/01/20 - 12/14/20

$750

/nt

12/15/20 - 01/05/21

$1,750

/nt

01/06/21 - 08/31/21

$850

/nt

09/01/21 - 11/15/21

$800

/nt

11/16/21 - 11/30/21

$850

/nt

12/01/21 - 12/14/21

$800

/nt

12/15/21 - 01/05/22

$1,750

/nt

01/06/22 - 08/31/22

$850

/nt