Our Waikoloa Resort Office is located at the Vista Waikoloa
69-1010 Keana Pl
Waikoloa, HI 96738
Phone: (808) 886-0412
Daily Office Hours: 9:00 AM to 5:00 PM
Check In: 3:00 PM
Check Out: 11:00 AM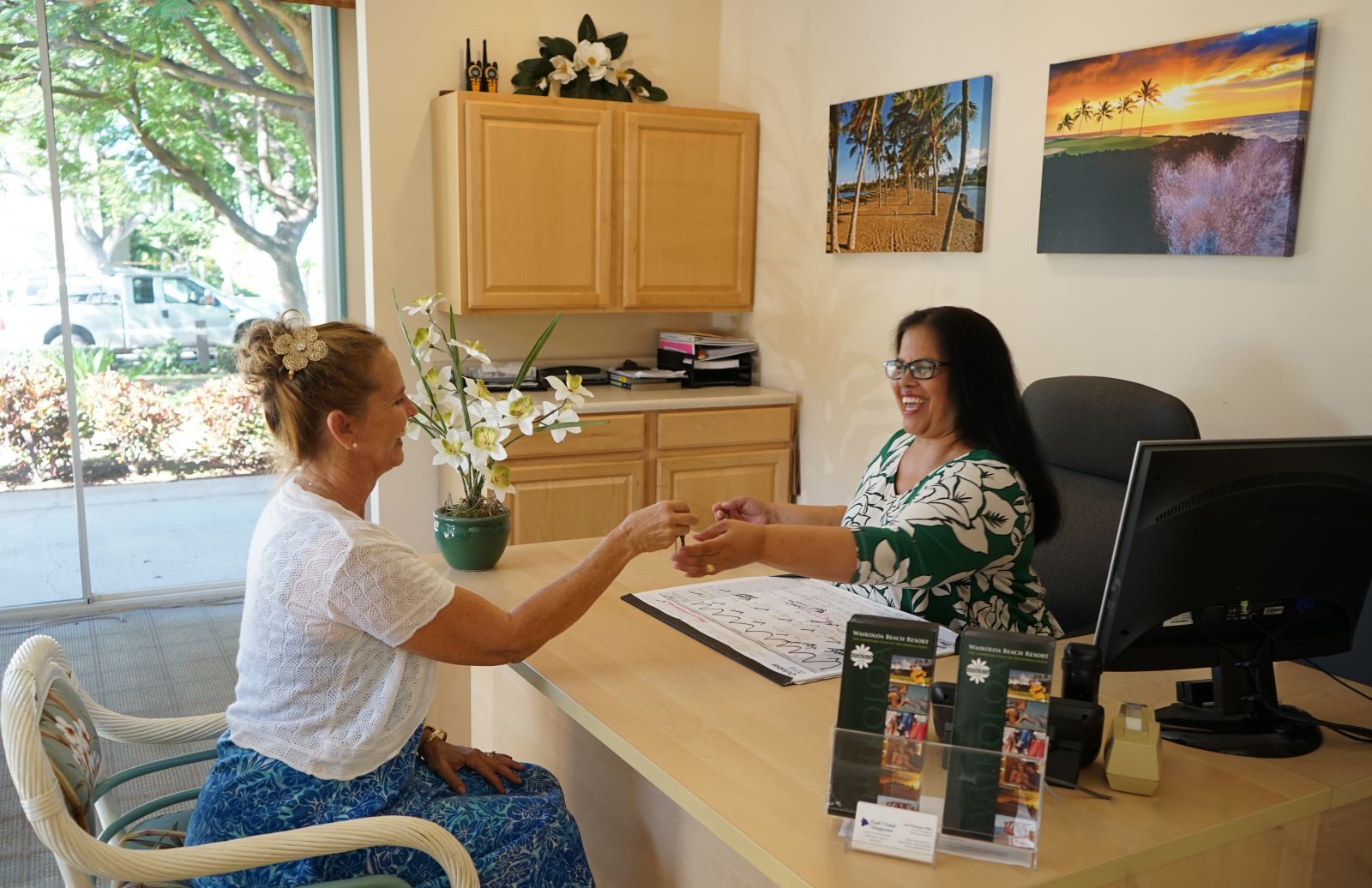 All guests staying at any of our Waikoloa Resort rental properties will check-in and check-out of this office. Please call the office when you arrive at the Kona Airport to let us know that you are on your way. On your way to our office you will pass a full service grocery store located in the Queens Marketplace.
If you are arriving on the island before our 3:00 PM check-in time, you may call us at the offie to request an early check-in. It is our pleasure to offer you a complimentary early check-in if your property is available.
For guests arriving after 5:00 PM, they will be given a code to access our After Hours box located outside of the office to retreive the keys and directions to your rental property.
Please view our Waikoloa Check-in Video and we'll take you through our check-in process.
Our dedicated staff has been providing on-site front desk check-in and hospitality services for our guests at the Vista Waikoloa since 1992.
Mahalo and we hope you enjoy your stay!