Our Waikoloa Resort Office is located at the Vista Waikoloa
69-1010 Keana Pl
Waikoloa, HI 96738
Phone: (808) 886-0412
Daily Office Hours: 9:00 AM to 5:00 PM
Check In: 3:00 PM
Check Out: 11:00 AM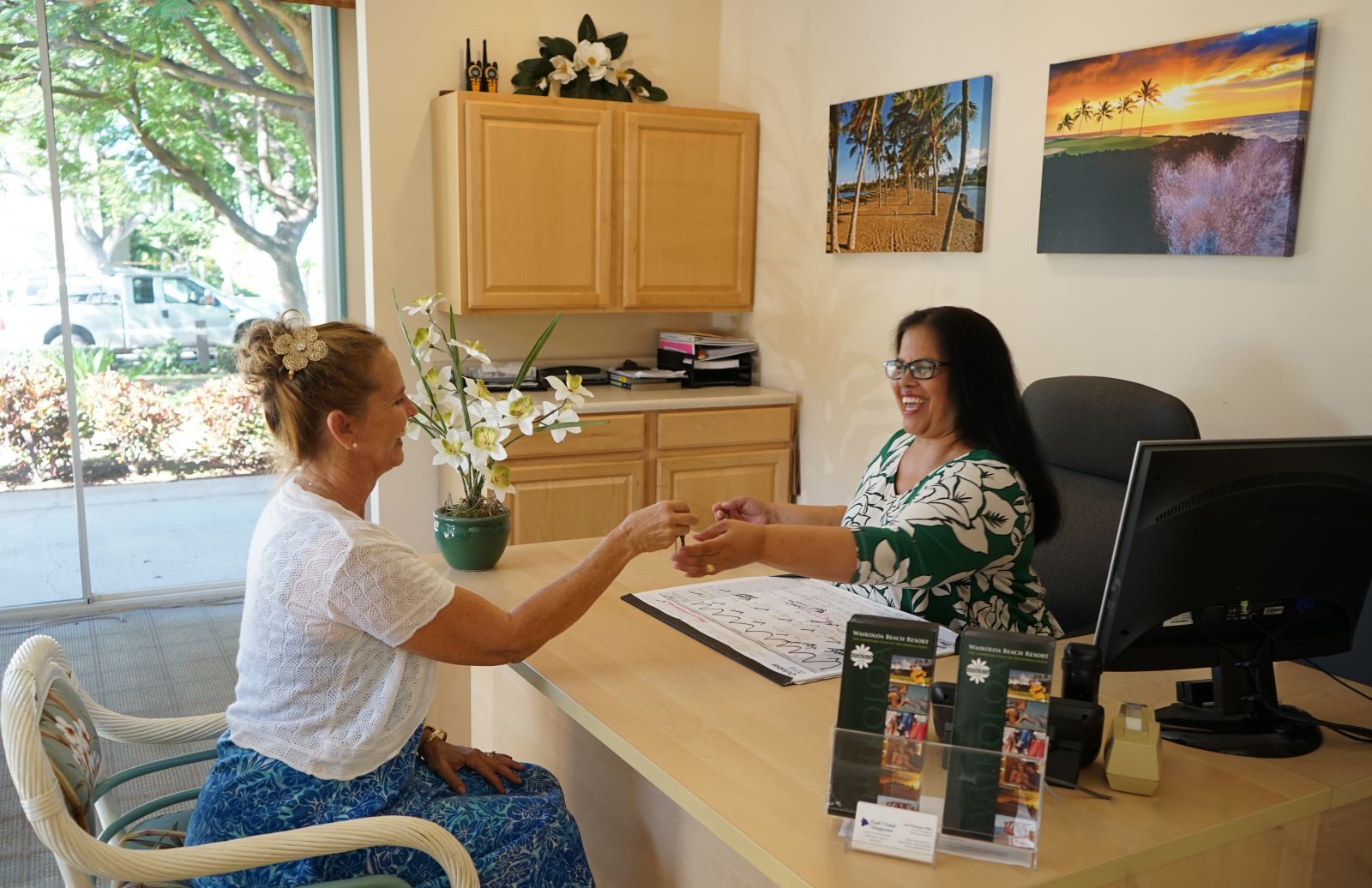 All guests staying at any of our Waikoloa Resort rental properties will check-in and check-out of this office.
If you are arriving on the island before our 3:00 PM check-in time, you may call us at the offie to request an early check-in. It is our pleasure to offer you a complimentary early check-in if your property is available.
For guests arriving after 5:00 PM, they will be given a code to access our After Hours box located outside of the office to retreive the keys and directions to your rental property.
Our dedicated staff has been providing on-site front desk check-in and hospitality services for our guests at the Vista Waikoloa since 1992. Mahalo and we hope you enjoy your stay!