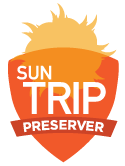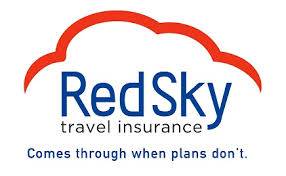 IMPORTANT: THIS IS A PLAN SUMMARY. TO OBTAIN YOUR FULL PLAN DETAILS AND INSURANCE POLICY PLEASE GO TO: WWW.TRIPPRESERVER.COM OR CALL 1-866-889-7409
SUN TRIP PRESERVER PROGRAM This brochure provides a broad overview of your policy provisions and does not revise or amend the policy. Insurance coverages are underwritten by Arch Insurance Company. Your policy is the contract that specifically and fully describes your coverages. Certain restrictions and exclusions apply and coverages may vary in certain states. Please refer to your policy for detailed terms and conditions. To obtain a copy of your full travel insurance plan details, please call 1-866-889-7409 or visit online at: www.suntrippreserver.com
 
 Benefits

Maximum Benefit Limit*

Description

Notes

Trip Cancellation

Rental Cost Paid, up to a maximum of $100,000

Reimbursement for the unused non-refundable pre-paid payments or deposits for your vacation rental and travel arrangements for a covered unforeseen reason**.

This benefit is available per reservation.

Change fees charged by the airline up to $300 may also be eligible for reimbursement if you must reschedule for a covered unforeseen reason**.

Trip Interruption and Delayed Arrival

Rental Cost Paid, up to a maximum of $100,000

In the event the trip is cut short for a covered unforeseen reason, this benefit covers the additional airfare costs to return home and any unused, pre-paid nonrefundable payments or deposits for your vacation rental and travel arrangements**.

This benefit is available per reservation.

Missed Connection

$750

Reimbursement for additional transportation costs and prepaid unused travel arrangements if your arrival at your trip departure is delayed for 3 or more hours.

Coverage is available if you miss your trip departure due to any delay of a common carrier and documented weather conditions.

Trip Delay

$750

Assists with additional travel expenses incurred during a 12+ hour delay for a covered reason**. This includes hotel, meals and local transportation.

Maximum $200 per day, after a 12+ hour delay.

Accidental Death & Dismemberment

$100,000

Pays a percentage of the maximum benefit amount if a loss occurred as a result of an accidental injury or death during a trip.

A table of losses is located in the policy.

Emergency Accident andSickness Medical Expense

$25,000

Provides coverage for covered emergency medical expenses** such as an accidental injury or illness that strikes while on your trip.

$1,000 dental sublimit.

Medical Evacuation andRepatriation of Remains

$525,000

Offers protection in the event that emergency medical care is needed and an emergency evacuation to a better level of care is required. Also covers the costs associated with returning remains home in the event of a tragedy.

All evacuation or repatriation of remains arrangements must be made through the travel assistance services listed below.
IMPORTANT: THIS IS A PLAN SUMMARY. TO OBTAIN YOUR FULL PLAN DETAILS AND INSURANCE POLICY PLEASE GO TO: WWW.TRIPPRESERVER.COM OR CALL 1-866-889-7409
 Baggage and Personal Effects

$1,250

Reimbursement for permanently lost, stolen, damaged or destroyed baggage or personal effects, including passports and visas.

Per Article Limit is $500

Combined Article Limit is $500

Baggage Delay

$1,000

Covers expenses not otherwise covered by a common carrier, hotel or travel supplier for personal effects if checked baggage is delayed or misdirected.

After a 12+ hour delay before your arrival at your return destination or primary residence

Rental Car Damage

$25,000

If you rent a car which is damaged or stolen, reimbursement is available for the cost of repairs and rental charges imposed by the rental company up to the actual cash value of the rental car or the policy limit.

This benefit is available on a per vehicle basis.
IMPORTANT PROVISIONS IN YOUR POLICY:
You must advise the Travel Supplier or Property Management Company and Us as soon as possible in the event of a claim. We will notpay benefits for any additional charges incurred that would not have been charged had You notified the Travel Supplier or PropertyManagement Company as soon as reasonably possible.
Pre-existing conditions are not covered under the policy unless:oYour premium for this policy is received within 21 days of your initial trip deposit.
You or the individual with the Pre-Existing Condition, are not disabled from travel at the time Your premium is paid.
Coverage available under the Emergency Medical Evacuation or Repatriation of Remains benefits.
If you have a claim, it must be reported to us within 30 days after a loss or as soon as is reasonably possible:
Red Sky Travel Insurance
c/o Arch Insurance Company
Executive Plaza IV
11350 McCormick Rd., Suite 102
Hunt Valley, MD 21031
Phone: 1-866-889-7409
Fax: 1-443-279-2901
Email: redsky@archinsurance.com
Office Hours: Monday-Friday, 8:30am – 5pm EST
Travel Assistance Services Global travel assistance, medical emergency, and roadside assistance are available 24/7/365.
CALL TOLL FREE: (within the United States and Canada) 1-866-889-7409
Provides a variety of travel related services, including:
•Medical Evacuation • Medically Necessary Repatriation • Repatriation of Remains • Medical or Legal Referral • Inoculation Information • HospitalAdmission Guarantee • Translation Service • Lost Baggage Retrieval • Passport/Visa Information • Emergency Cash Advance* • Bail Bond* •Prescription Drug/Eyeglass Replacement*
*Payment reimbursement to the Assistance Company is your responsibility.
The following services are available to you when traveling 50 miles or more from your home for a vehicle registered or rented to you during the effective Policy term, subject to the exclusions and limitations listed below. To receive the Emergency Roadside Assistance Services, you must be with the vehicle when the service provider arrives:
Towing Assistance • Battery Services • Flat Tire Assistance • Fuel, Oil and Water Delivery Service
•Lock-out Assistance • Collision Assistance
For any amount exceeding the program's $100 per occurrence benefit limit, it will be your responsibility to pay the service provider directly for the additional charges. Please note: Only one service call for the same cause will be covered during any seven-day period.