Location: Papakōlea Beach (Green Sand Beach) is a remote beach on the southern point of the Big Island. 
Access: Reaching Papakōlea Green Sand Beach requires both driving and hiking. First, drive to "South Point" between Mile 69 and Mile 70 on Hwy 11. Park at the harbor's parking lot. Then, walk east along the road (the ocean will be on your right) for approx. 2.5 miles. Then, hike down the lava cliff to reach the beach. 
Conditions: Papakōlea Green Sand Beach is very hot and sunny — and sometimes windy. It's recommended to visit the beach before 1 p.m. and avoid the heat of the day. 
Amenities: No amenities at Papakōlea Green Sand Beach. Bring plenty of water and sunscreen. 
---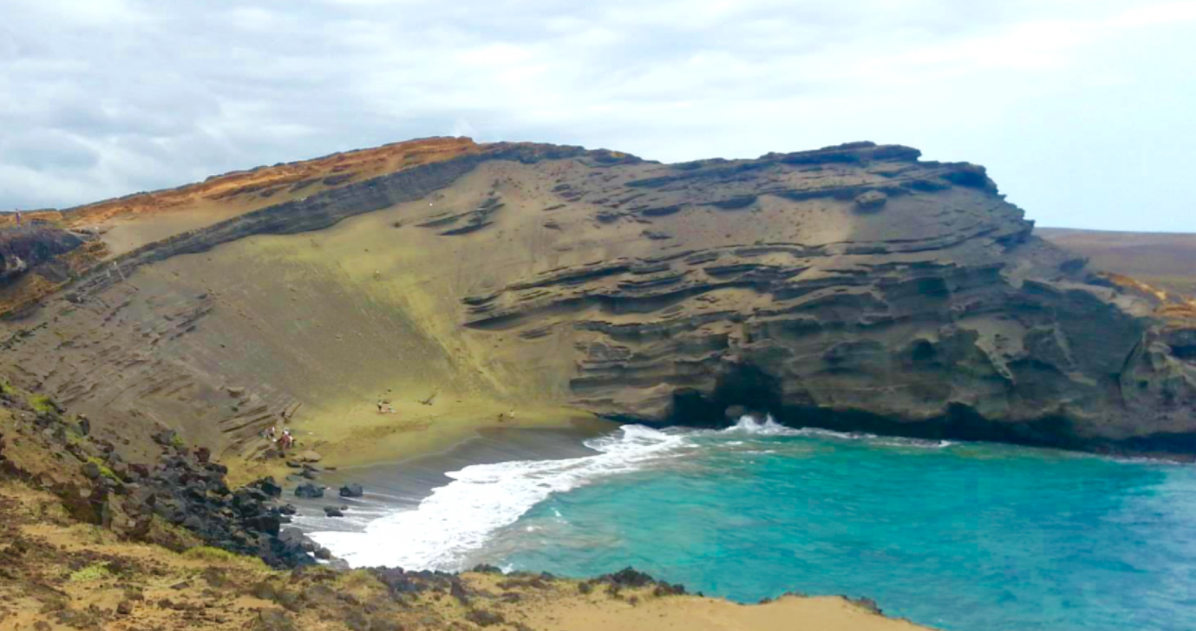 Papakōlea Beach is one of only two green sand beaches in the United States. The green sand is due to green crystals (olivines) from the Mauna Kea Volcano.