Location: Mau'umae Beach is located between Spencer Beach Park and Mauna Kea Resort.
Access: Go to the Mauna Kea Resort and request a Mau'umae Beach pass at the guard shack. Only 10 passes are available at one time, so it is best to come in the morning. After being given a pass, follow the road for approximately 400 yards and take the second right turn. Continue across two small wooden bridges until you arrive at the unpaved parking area above the beach. The trail down to Mau'umae Beach is marked by a sign. If no beach passes are available, Mau'umae can be accessed by parking at Spencer Beach Park and then hiking for a quarter mile down the coastal trail. 
Conditions: Mau'umae Beach is a white sand beach. Due to its location near a bend in the coastline, Mau'umae is calm and protected from most large waves year round.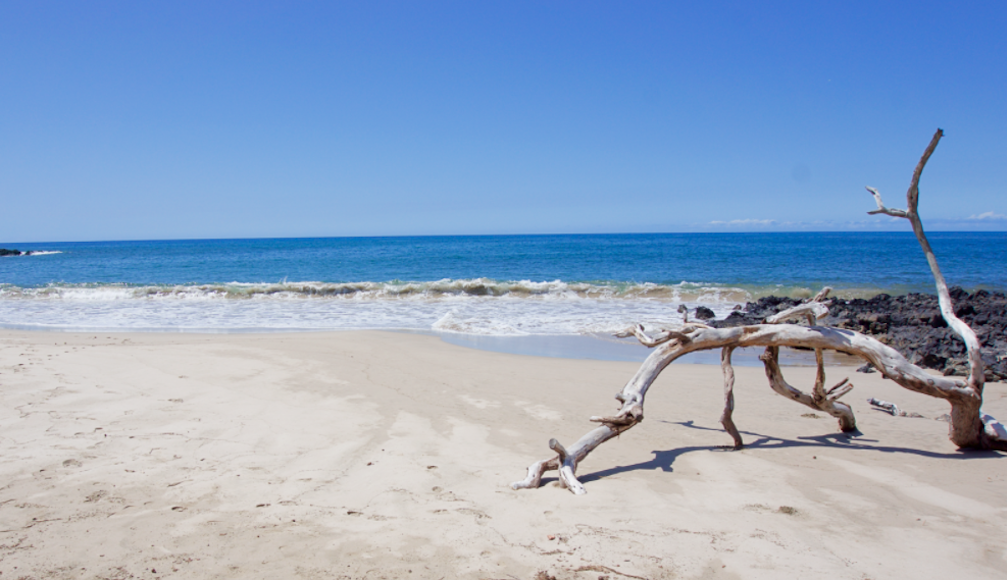 Hidden between Spencer Beach Park and Mauna Kea Resort, Mau'umae Beach is one of the best-kept secrets on the Kohala Coast.
Mau'umae's isolation, sugary sand and calm waters make it a prime destination for families and other visitors looking for a secluded beach experience. 
Unlike nearby Hapuna Beach and Mauna Kea Beach, Mau'umae Beach is undeveloped and can only be accessed by an old coastal road. The lack of infrastructure keeps the beach quiet and mostly empty on clear mornings.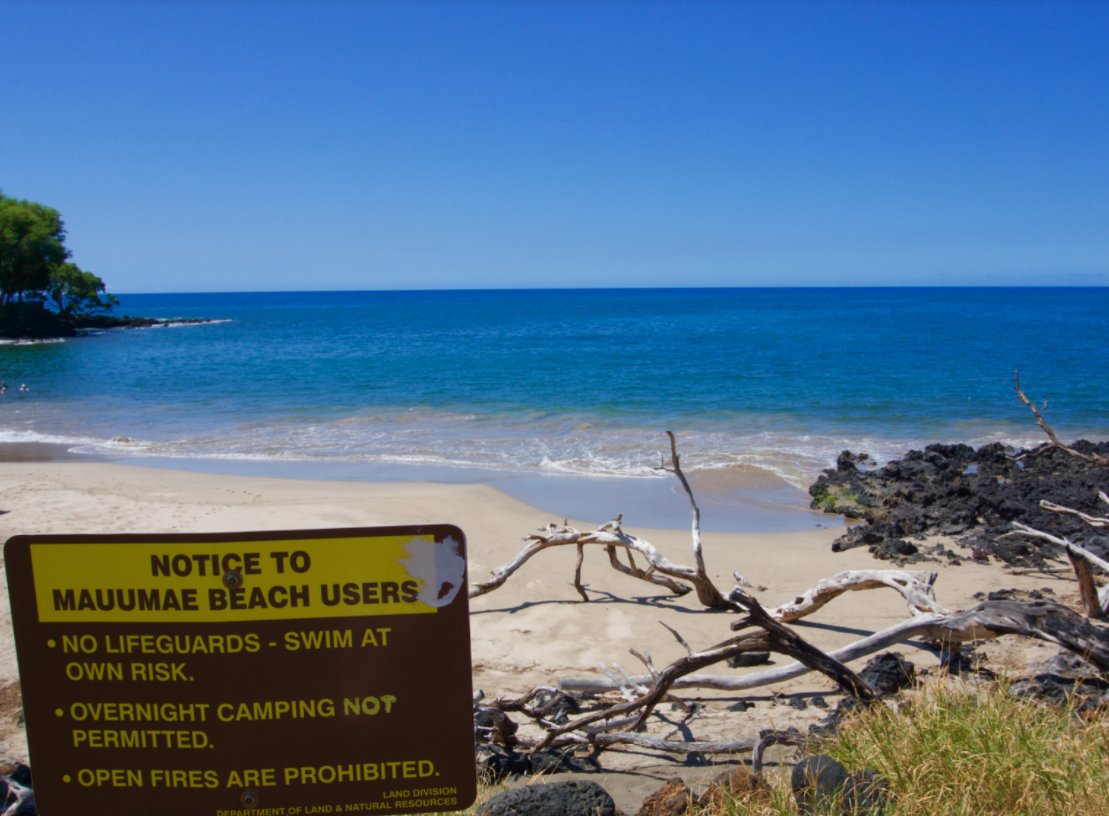 Mau'umae Beach is situated on a small bay about a mile south of Kawaihae Harbor. Due to its position near a bend in the coastline, it rarely experiences large or dangerous surf. As a result, it is a very safe location for swimming, snorkeling and other water activities.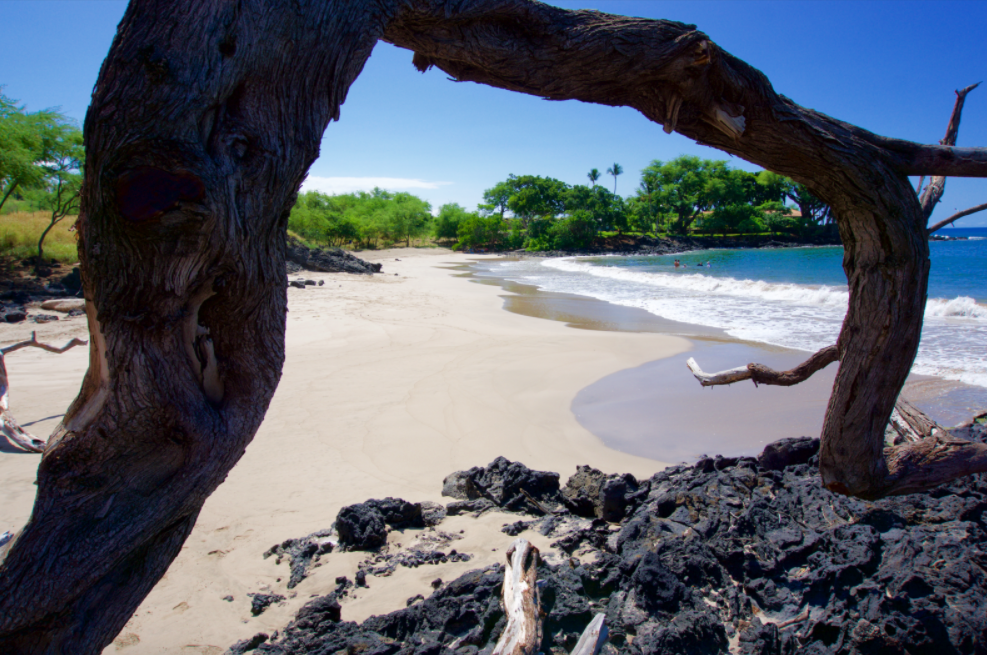 The best spots for snorkeling at Mau'umae Beach are near the rocky points at both ends of the bay. The beach's underwater sights are less impressive than many other locations on the Kohala Coast, but snorkelers can still be treated to groups of tropical fish and beautiful coral beds. 
In the winter, whales and dolphins can sometimes be seen breaching just offshore. The beach's sandy bottom and modest waves also make it an excellent location for people looking to improve their bodyboarding skills.