Location: Waialea Beach is located in a bay just north of Puako.
Access: Waialea Beach can be accessed by Old Puako Road near the entrance to Puako town. The parking lot is large but can become crowded in the afternoon, so it best to come in the morning.  For non-island residents, parking costs $5 and is collected in an honor box in order to help maintain the beach grounds.
Conditions: Waialea Beach is a white sand beach with trees that provide shade. The beach is not fronted by any hotels and is largely free of development. Waialea Bay is known as Beach 69, for the number on the utility pole near its entrance road.
Facilities: Showers, Bathrooms
---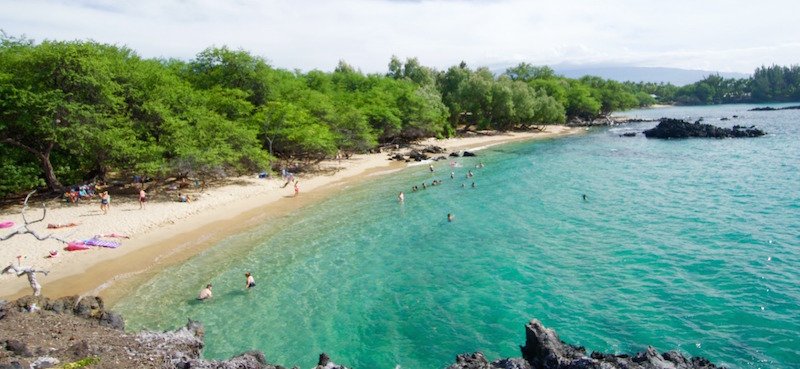 Popular with visitors and locals alike, Waialea Beach is one of the Big Island's best beaches. 
The area is often referred to as "Beach 69" due to islanders' past practice of naming formerly secluded beaches by the nearest utility pole number. Located on the beautiful Kohala Coast, Waialea Beach is famous for its white sands, large Kiawe trees and incredible snorkeling. 
The coastline of Waialea Bay is more rugged than nearby sandy beaches like Hapuna and Mauna Kea Beach. As a result, the oceanfront is an adventurous mix of tide pools, offshore rock formations, large pieces of driftwood and sugary sand. Ancient Kiawe trees divide the beach into a series of separate alcoves and provide plentiful shade for all-day beach excursions.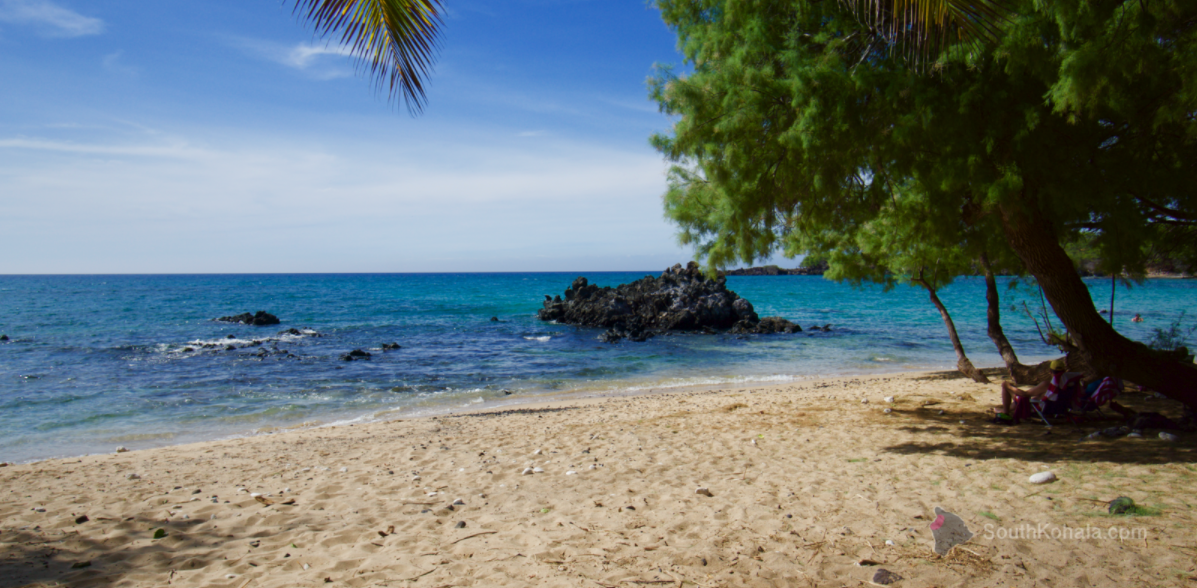 Waialea Beach Activities
For bodyboarding and fun in the surf, most beachgoers chose the northern (right-side) side of the beach due to its unobstructed ocean access. Farther south, the beach is more secluded and protected from the surf. Extensive offshore reef beds offer some of the Big Island's best snorkeling. Snorkelers can expect to see a plethora of tropical fish and Honu (Green Sea Turtles) a short distance from the shore. In the winter, whales and dolphins are sometimes seen breaching the ocean surface offshore.