Sunny skies, warm waters, moderate humidity and miles of beautiful beaches. Few people can complain about the climate of the Big Island of Hawaii, which attracts visitors from around the world. While the weather is generally stable and warm throughout the year, local conditions can vary widely from season to season.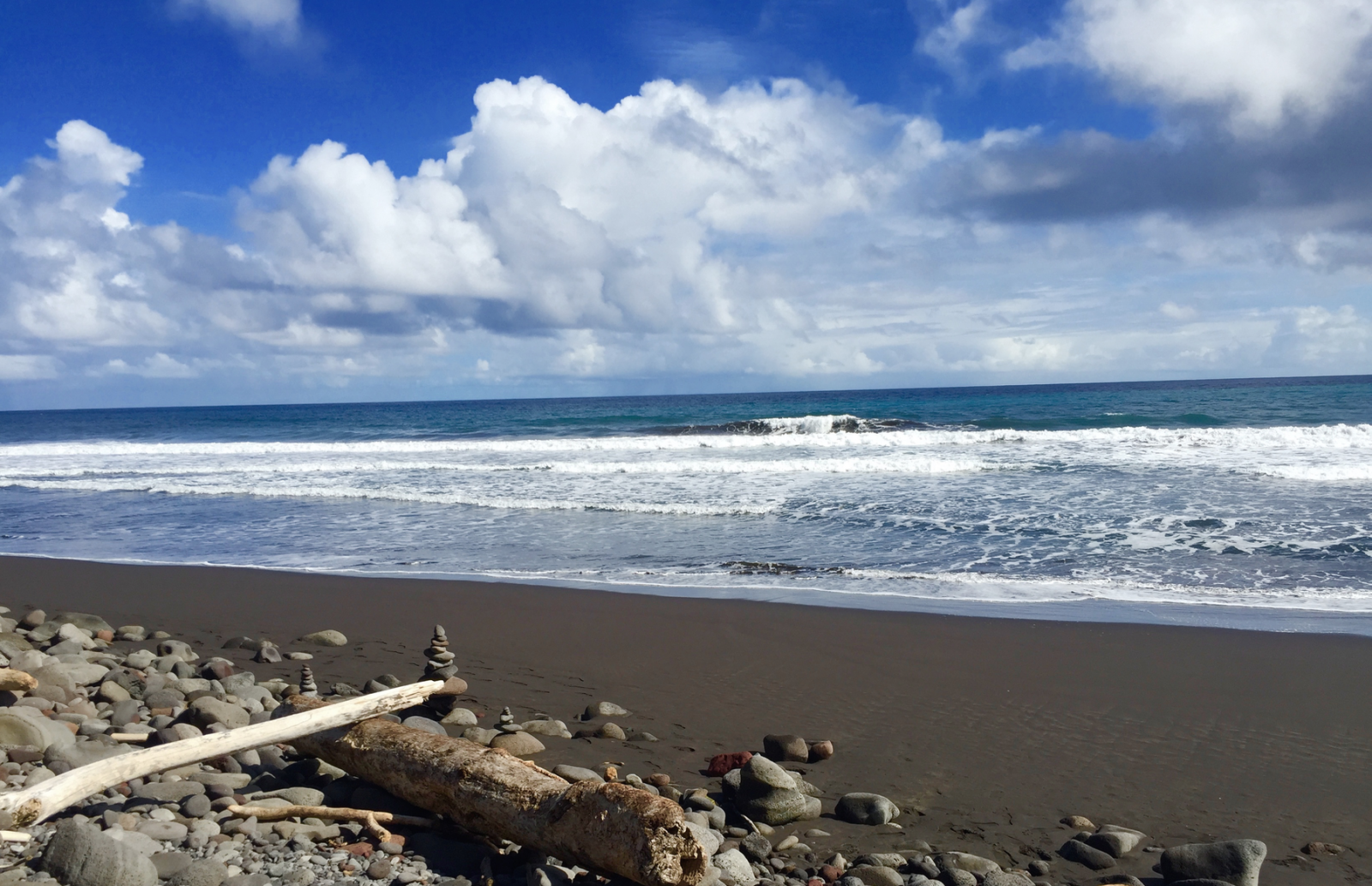 The geography of the Big Island plays an important role in regulating the weather. Persistent trade winds from the northeast interact with the island's large mountains, creating a series of sharply contrasting micro-climates. On the east side of the island, humid onshore winds lead to the development of rain showers on the slopes of Kohala Mountain, Mauna Kea and Mauna Loa. Lush forests, beautiful waterfalls and green pastureland dominate the northeast coast. The wettest location on the island, Waiakea Uka, averages approximately 200 inches of rain per year and is located eight miles southwest of downtown Hilo.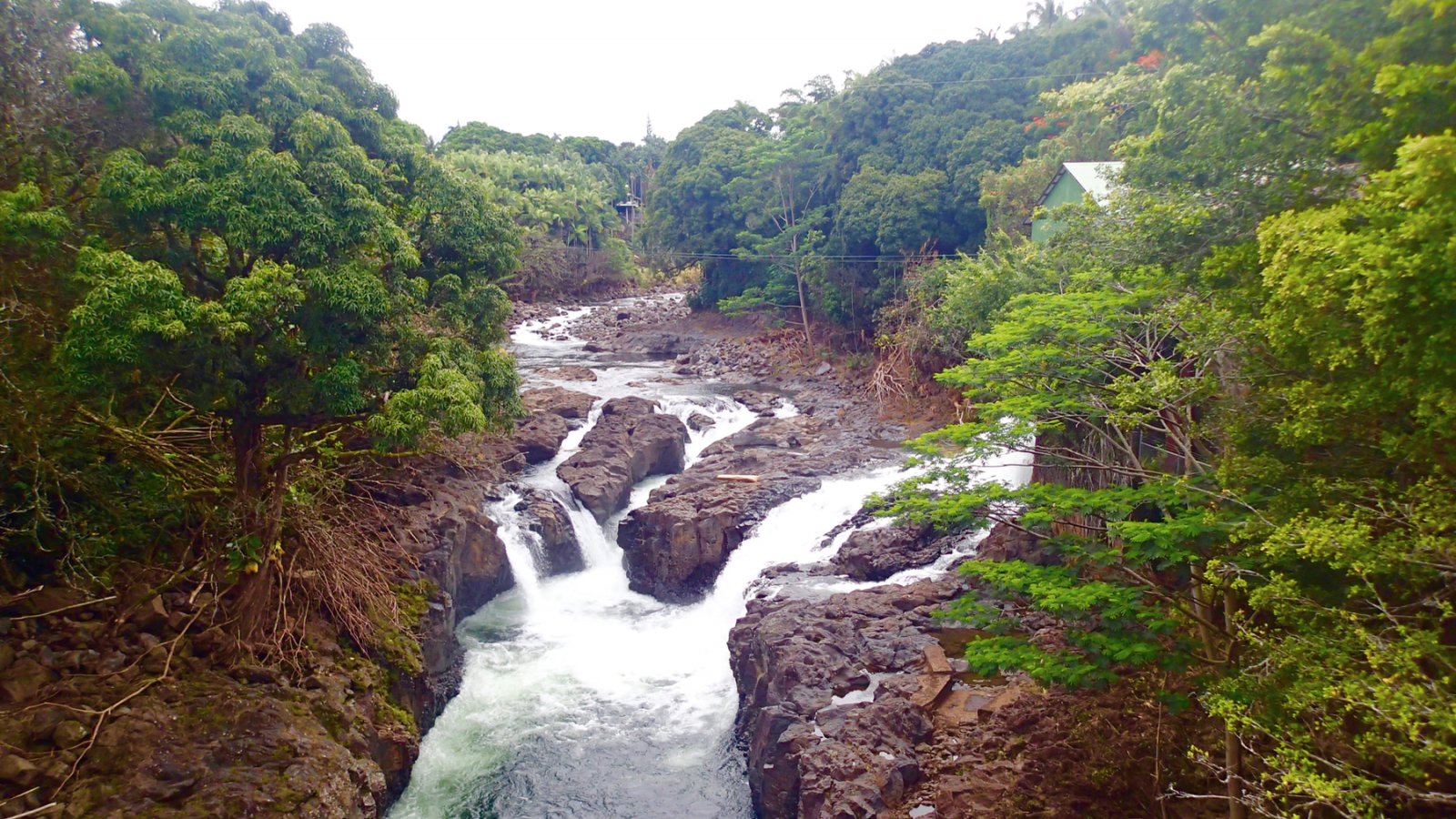 The western side of the island, which includes the Kona-Kohala coast, is dry and sunny most of the year. After traversing the Big Island's high interior, the trade winds lose most of their moisture and increase in strength as they travel downslope. The driest location in the state of Hawaii is located near Waikoloa Beach Resort and averages just under 10 inches of rain per year. A sharp line delineating the "wet" and "dry" sides of the island can be seen in the town of Waimea, where green pastures border arid shrub-land to the west.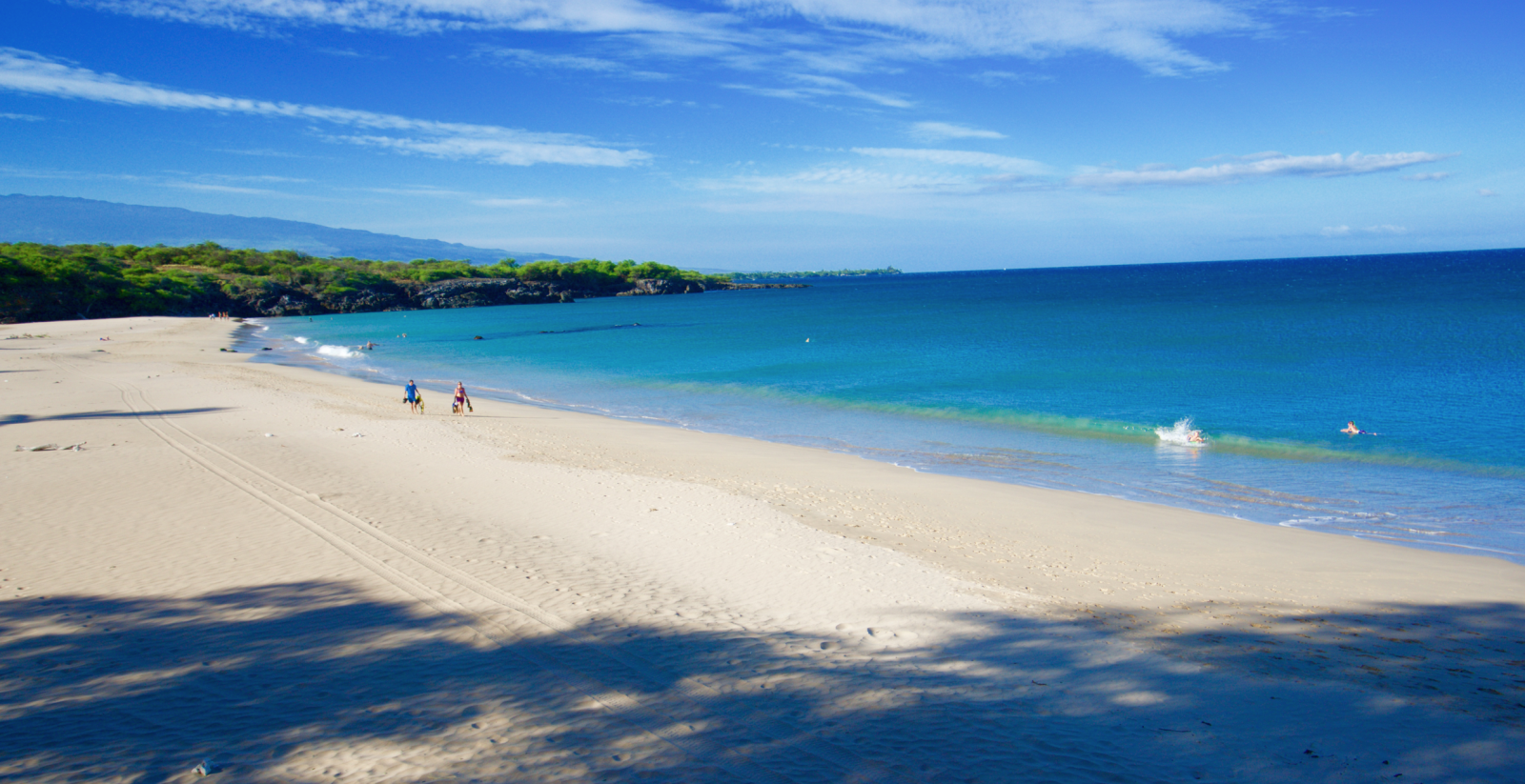 The Big Island's climate is roughly divided into two seasons, winter and summer. During the winter, storm systems in the North Pacific move southward and periodically affect the Big Island. Southerly "kona" winds, which blow the opposite direction of the normal trade winds, bring occasional heavy rain to the entire island between October and March. Also during the winter, large ocean waves originating from storm systems near Alaska affect the island's north and west facing shorelines. The largest swells of the year, which usually reach 10 - 15ft in height, generally strike between November and February.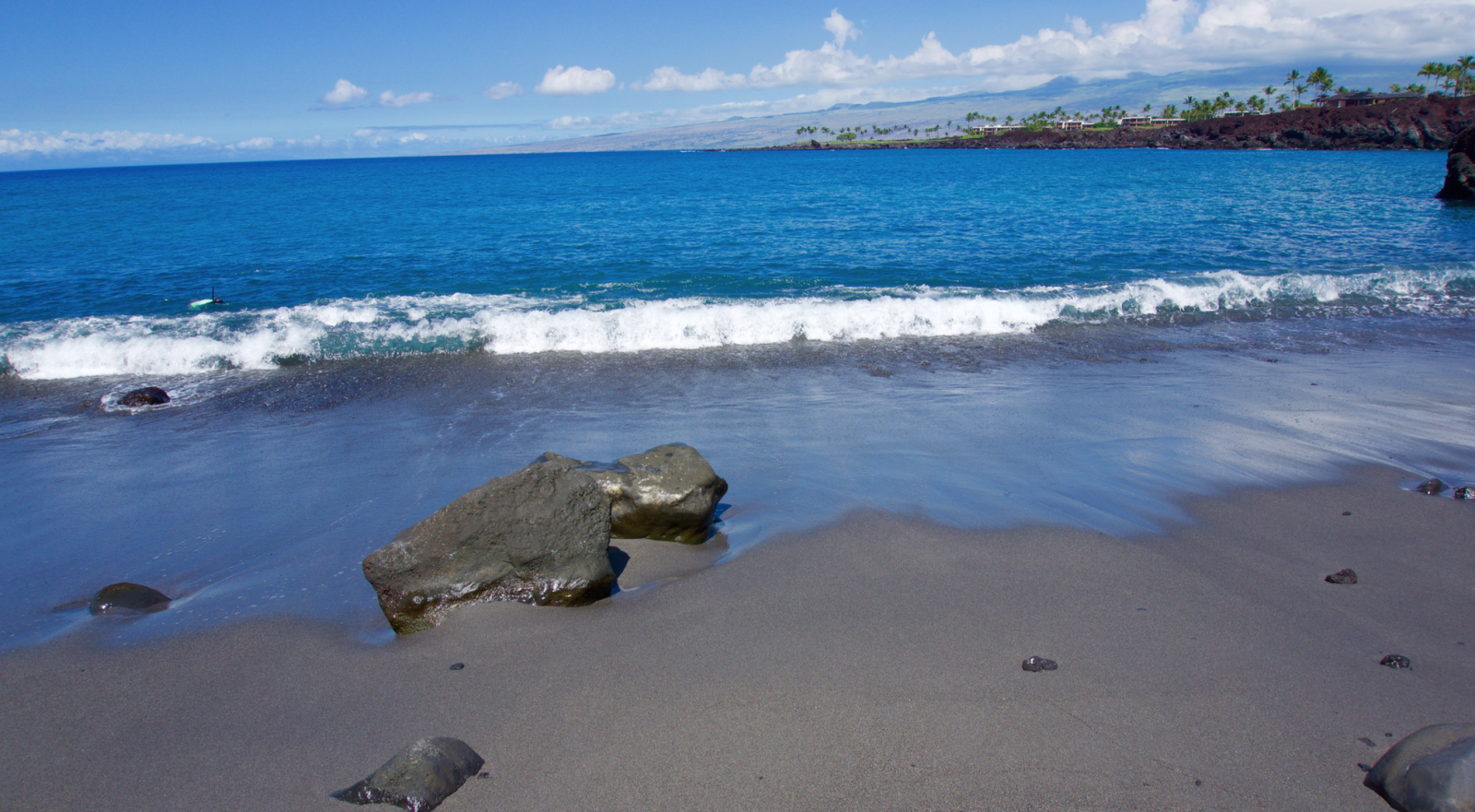 In the summer, the trade winds dominate the local weather pattern. The summer's tend to be dryer and slightly warmer, particularly on the island's west coast. During the months of April - September, powerful storm systems create large ocean waves in the southern hemisphere. As a result, the dominant wave pattern reverses and ocean swells primarily affect the south-facing coasts. Due to the distance between Hawaii and the South Pacific, these summer swells rarely reach the same heights as the winter surf.
Severe weather on the Big Island is rare. In general, the most extreme weather conditions to affect the island are heavy rainstorms during the winter months. Hurricanes, which form during the summer and fall, generally track far south of the island. Cold water east of the state and the Big Island's tall mountains act as barriers to tropical cyclones, so impacts are most often mild or unoticeable.