Does Hawaii Have Winter? It may surprise some, but the Aloha State is no stranger to freezing temperatures, snowfall, and even blizzards. Fortunately, Hawaiian snow is confined to the winter months on the islands' highest peaks.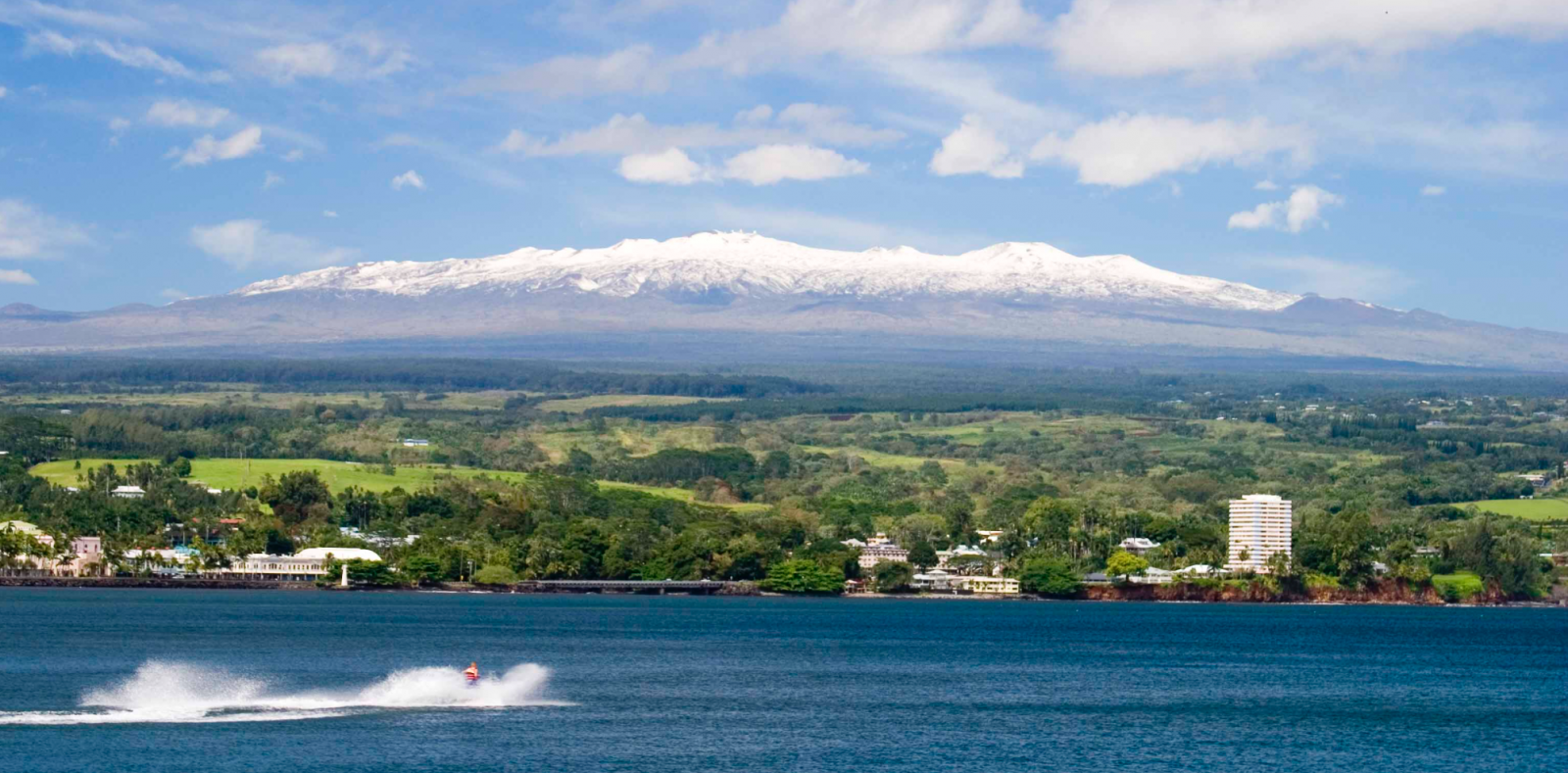 Snow in Hawaii
The highest summits on the Big Island — Mauna Kea (13,803') and Mauna Loa (13,678') — are the only two locations in the state to receive snow on a yearly basis. From November through April, the average nightly temperature on the summit of Mauna Kea drops below 28 degrees, and a record low of 12 degrees was recorded in January of 2014. These high altitude temperatures, combined with heavy precipitation from winter storms, can lead to fierce blizzard conditions and exceptionally heavy snowfall.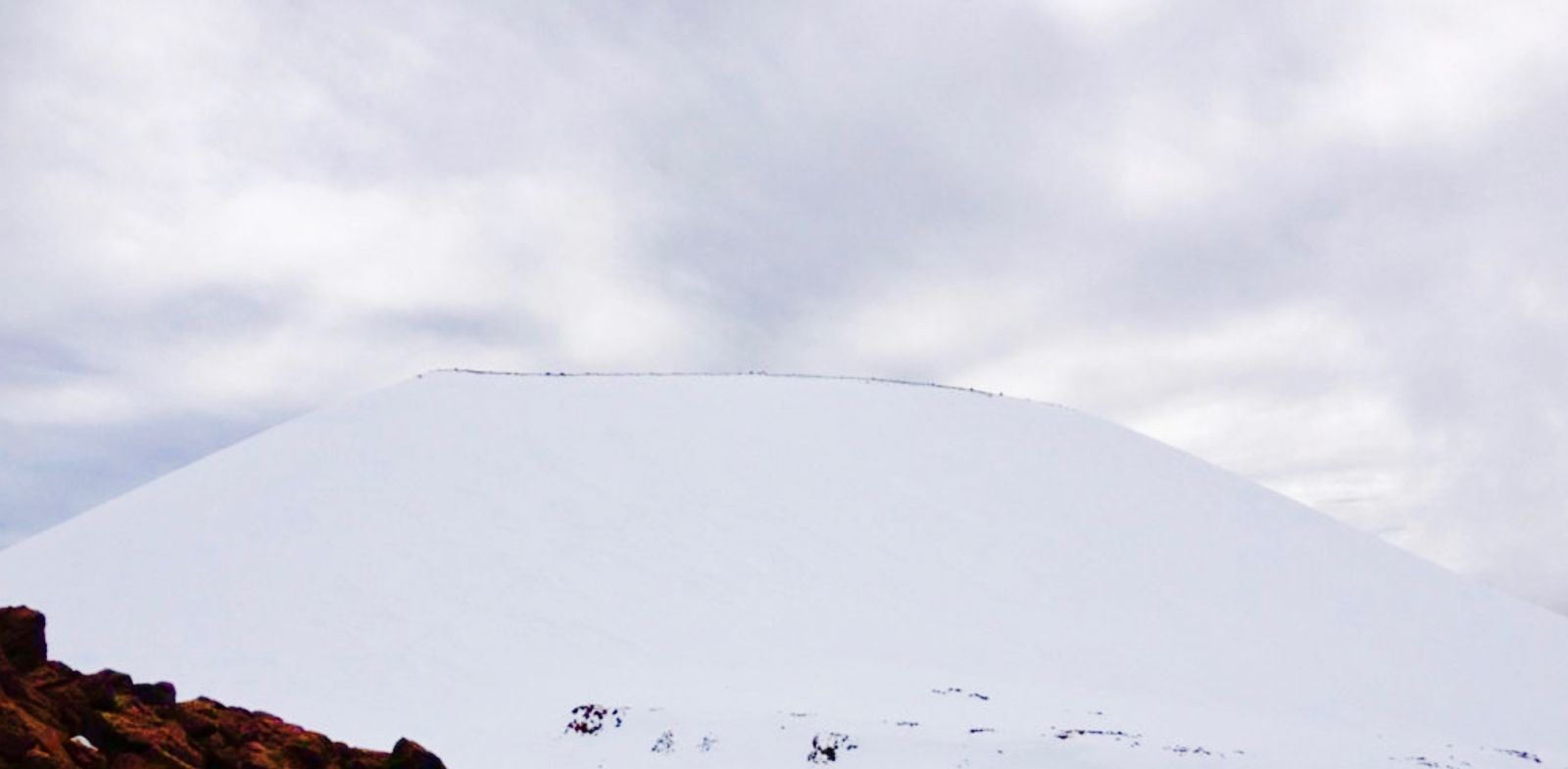 Winds on Mauna Kea and Mauna Loa regularly reach hurricane strength during the passage of storms, and gusts over 120mph have been recorded at summit telescopes. As a result, deep snow banks and wind-sculpted ice formations often form in the wake of winter storms.
At lower elevations, warm weather dominates throughout the year, but rare cold snaps can bring snow to some of Hawaii's lower mountain peaks. Haleakalā, the state's third highest mountain at 10,023', receives a dusting of snow every few years. The Big Island's Hualālai, a dormant volcano that stands 8,271' high, has been photographed with a white summit several times in the past century. A Hoku Loa article from 1912 reveals that small amounts of snow have even fallen on the forest covered peaks of Molokai, though such an event was exceptionally rare.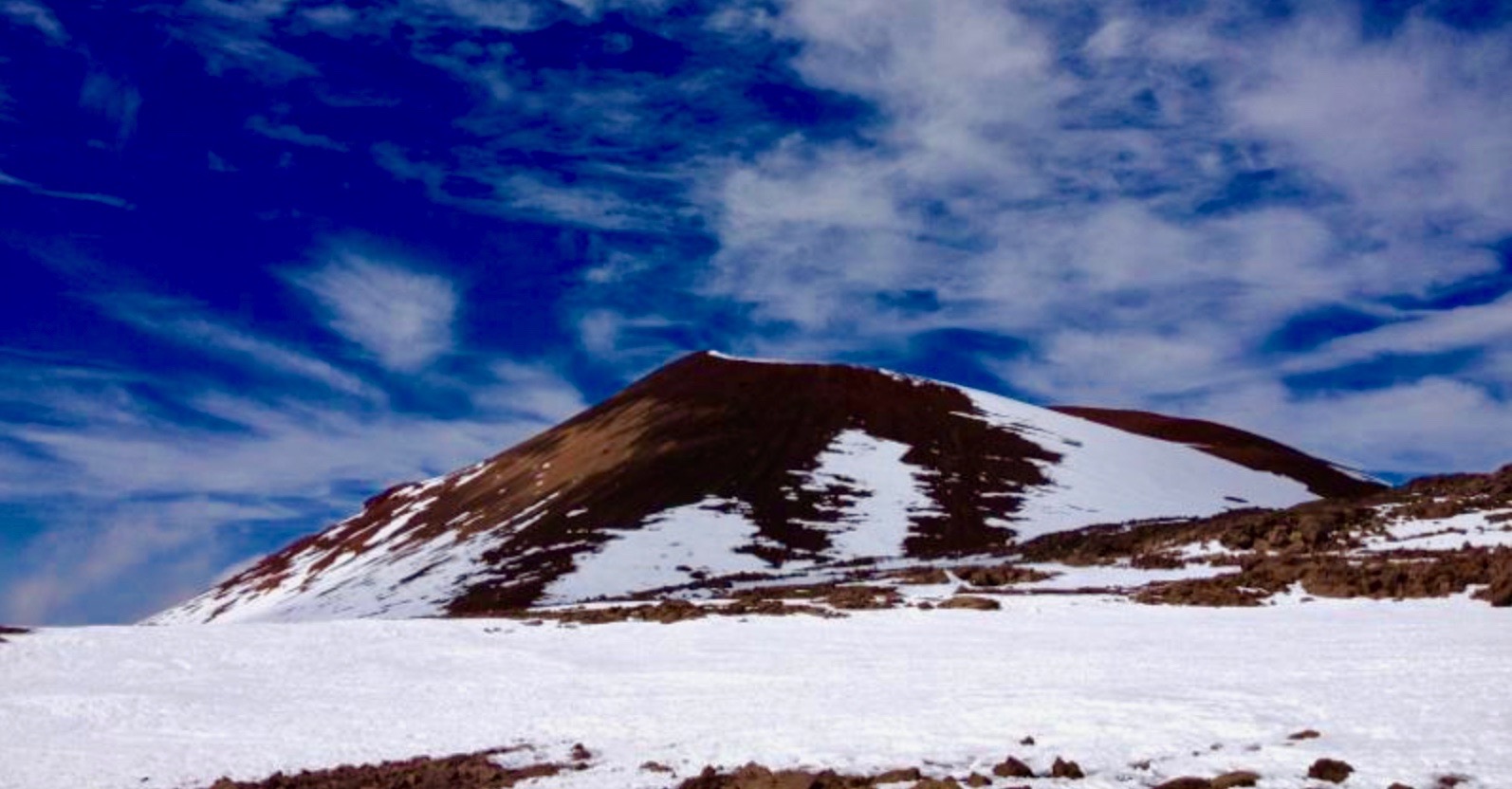 Skiing in Hawaii
For visitors looking to enjoy skiing and snowboarding in Hawaii, Mauna Kea is the state's most accessible and popular winter location. The summit lacks any formal ski lifts, but powdery snow and smooth cinder cones can create good conditions for short-track and cross-country skiing. Or you can do as many locals and use a boogie board as a makeshift sled.
Explore the Big Island