Everyone wants to visit Hawaii. But if money is tight, a trip to Hawaii for Christmas might not be in the family budget. Fortunately, the cost to travel to Hawaii varies dramatically depending on the time of year. As the Big Island's oldest family-run vacation rental company, we are here to spill the beans on how prices vary month to month. 
The cost to fly to Hawaii, and the cost of lodging, are directly proportional to the demand. The times of year when the most people come to Hawaii are the most expensive, and the least popular travel periods are more affordable. The vacation seasons vary a little from island to island. For the Big Island, the time frame between mid-December and early January is the most expensive due to the increased volume of visitors around winter break, when school closes and families travel together. Residents of the Big Island are well aware of the sudden increase in cars and tourists the week before Christmas.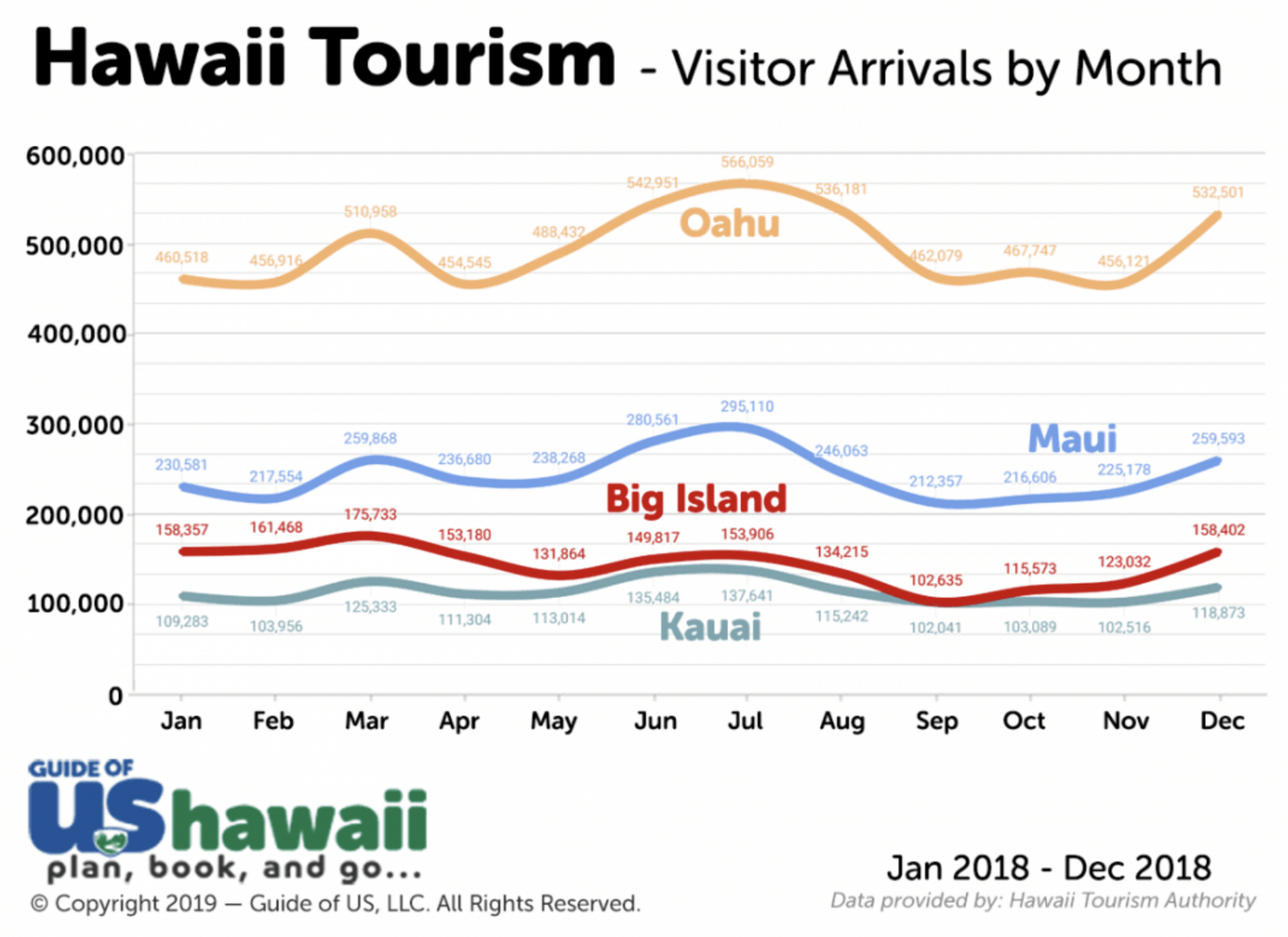 Prices remain high through the end of March, though they are slightly lower than the Christmas and New Year rates. Whale watching season lasts until late March. Tourism begins to decline after Spring Break, so April and (even more so) May are low season months with cheaper prices. A second period of increased tourism starts in June and lasts through the end of July, with a peak around the 4th of July when US visitors are more likely to travel. Rates are lower in the summer than in the winter, but still higher than the least popular times. 
Workers in the tourism industry find themselves with free time in the Fall, when rates are the lowest. The least popular month to come to the Big Island is September, which is infamous for being a slow month in any tourist area due to school starting. Ironman in mid-October is the one busy period in the Fall months, with prices nearly doubling in some Kona hotels for a 10-day period around October 15.
The second least popular time to visit the Big Island is the first two weeks of December, just before the holidays and winter vacation. It is not uncommon for visitors in September and early December to find themselves perfectly alone on a popular beach in the early morning.
Price is just one of many factors when planning a vacation to Hawaii. Different seaons have different draws, from breeching whales and surf in the winter to dry weather and calm ocean conditions in the summer. Every season has its charm, and every rose has its thorn.