From roadside stands to five-course meals, restaurants on the Big Island are a melting pot of eastern, western and local influences.

Whether you're looking for a classic American breakfast, freshly caught fish or some of Hawaii's best vegan dining, the five restaurants below will surely have you saying "ono" — delicious. View our Big Island Dining guide for more restaurant recommendations and ideas.
Located in historic downtown Hawi, Bamboo Restaurant has been a mainstay of the Big Island for decades. Started during a time when central Hawi was largely abandoned, it helped revitalize the area into the thriving community it is today. The restaurant includes locally grown produce among it's delicious assortment of asian and western style cuisine.

The Sunday brunch menu includes local favorites like the Boozer Omelette Special and the french toast inspired Momona Palaoa Toast. For lunch and dinner, you can enjoy crispy calamari strips, fresh fish entrees, steaks, burgers and even pork quesadillas. The menu is broad and well-crafted enough that everyone will be asking for seconds. 
---
For over two decades, Merriman's has been one of Hawaii's premier local eating establishments. Founded on the concept of merging locally grown foods with high quality cuisine, Merman's continues to be a popular and cozy attraction for Big Island visitors and locals alike. 

With delicious meals from brunch till dinner, Merriman's is an excellent place to start the day off while traveling through Waimea, or to unwind after a day at the beach. Late morning food items include Eggs Benedict in various local styles and a prime burger on a house-made english muffin. Dinner includes an assortment of flavorful fish, grass-fed steaks and salads made with the finest island ingredients. 
---
As one of the Big Island's only vegetarian restaurants, Under the Bohdi is unique in its approach to dining. The restaurant focuses on highlighting the quality of local produce by creating meals delicious enough to satisfy even the most ardent carnivores.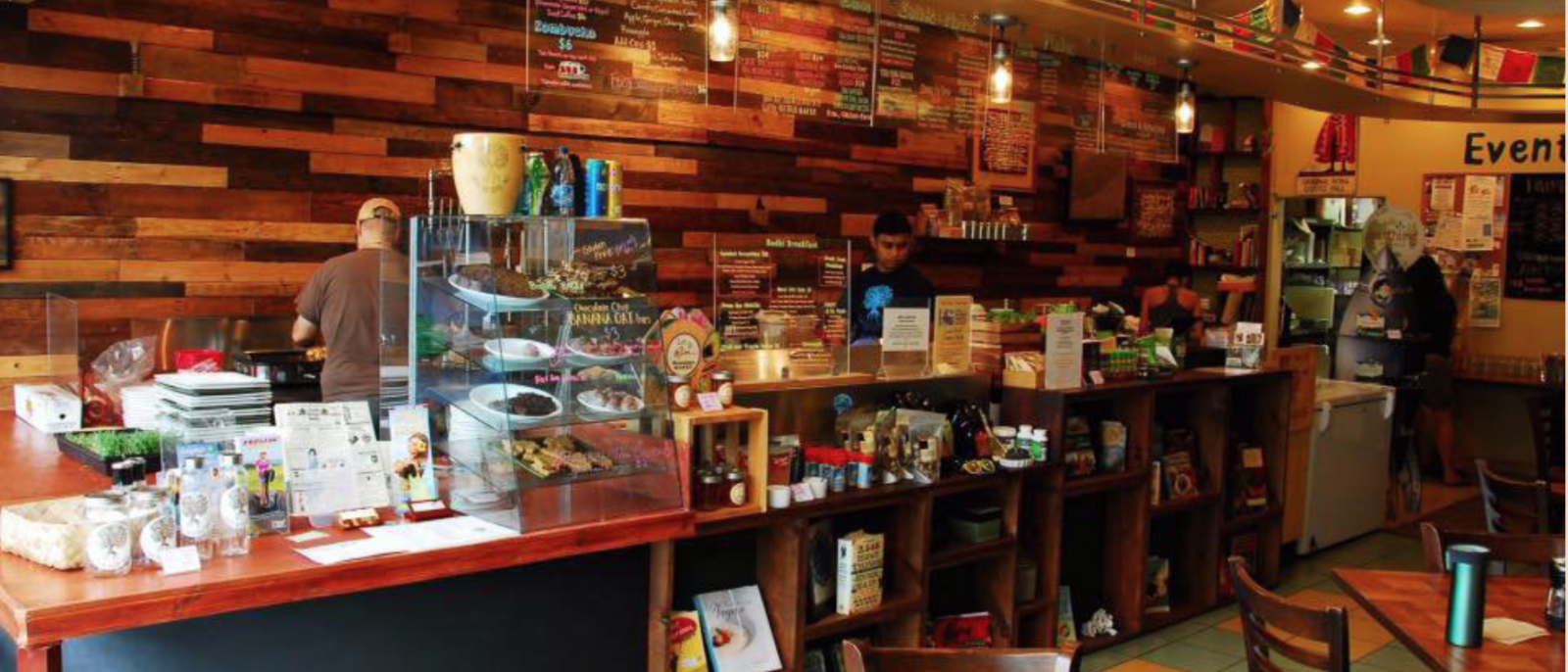 The restaurant, located in the Mauna Lani resort, offers an assortment of vegetarian, vegan and raw food dishes. Staples include the Better than Beef veggie burger, Nahkon Noodles and Raw Thai. Under the Bohdi Tree is open everyday for breakfast, lunch and dinner.
---
An Italian restaurant with a unique and local flair, Pueo's is a new and popular addition to the Waikoloa Highlands Shopping Center in Waikoloa Village. The restaurant pairs high quality meats, including some that are locally sourced, with seafood, vegetables and zesty Italian flavors. The interior is painted in Tuscan colors and often attracts an energetic crowd during the late night happy hours.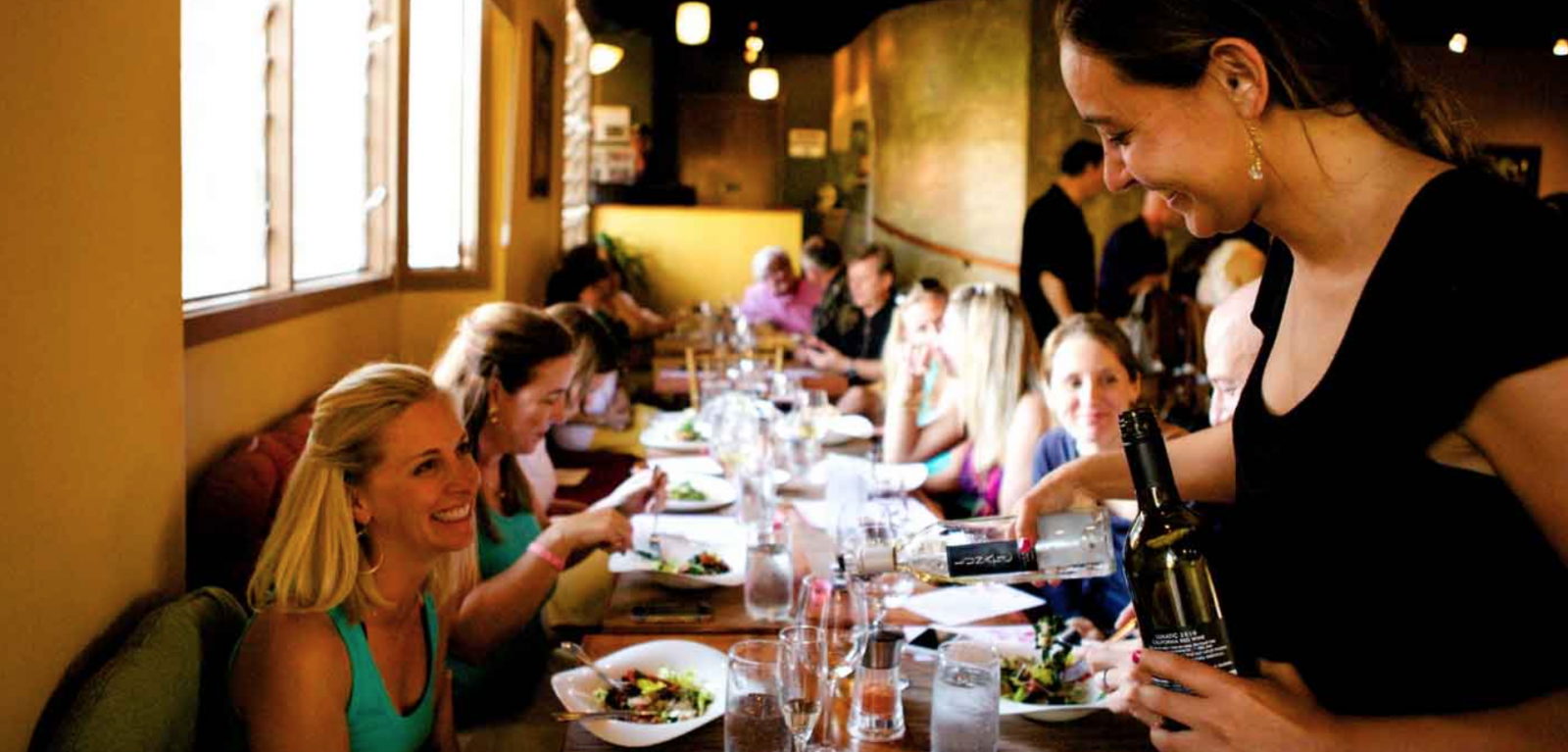 Pueo's menu contains a number of locally infused Italian dishes, including the Baked Mac Nut Crusted Hamakua Goat Cheese salad and the Sautéed Kauai Shrimp. The restaurant also makes delicious gourmet pizzas, a wide selection of pastas and savory salads. Enjoy creamy deserts, entree-quality bar foods and a huge selection of fine wines during the often-bustling overnight hours. 
---
Located in the parking lot of the Blue Dragon restaurant, the Dragon Wagon is an unassuming food truck that is quickly developing a loyal fan base. The Wagon opened in early 2016 and sells both local and mainland favorites — from fish tacos, hot dogs and burgers to vegetarian dining options and an array of delicious bite-sized sliders. Many of the ingredients are sourced from local growers, so you can be sure your meal is fresh and island-inspired.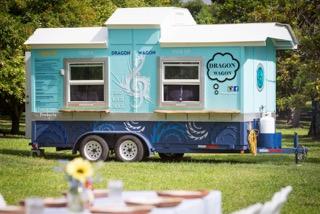 The Dragon Wagon is one of the Big Island's best food spots. And with its outdoor location, you can sit down to a delicious lunch in a swimsuit and sandals.
You might also enjoy...